News and Insights
E-commerce, Logistics, and Small Business Management
8 Reasons to Start an eCommerce Jewelry Store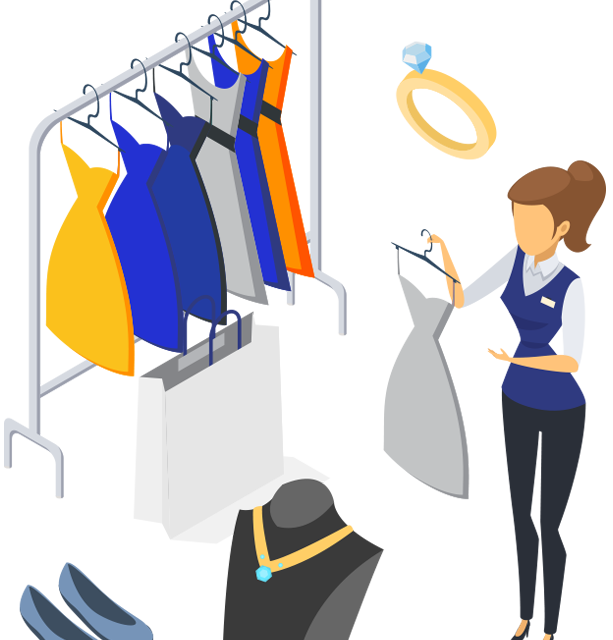 For many sellers, developing an online jewelry business is an expedient, profitable way to break into the eCommerce scene. Whether you are a dropshipper, a jewelry fanatic, a fashionista, or simply an opportunistic entrepreneur, you can use online jewelry sales to develop a basic, scalable eCommerce model with unlimited potential for success. To understand why jewelry is such a natural fit for eCommerce, consider this advantageous combination of benefits unique to selling jewelry online: 
The jewelry industry is growing — and fast! According to Statista, the jewelry market is expected to grow from $230 billion (in 2020) to around $292 billion by 2025. Many jewelry businesses are finding tremendous success through ads and viral trends on platforms like TikTok, Facebook, and Instagram, so growth in your own share of the market is certainly attainable.
Jewelry is lightweight. As a business owner, saving time, increasing profits, and minimizing overhead are all important. Working with small, light products like jewelry simplifies the picking, packing, and shipping processes tremendously — and this is especially true if you partner with a third-party fulfillment provider who knows the ins and outs of jewelry fulfillment.
You can start simple.

An eCommerce jewelry business is scalable due the wide variety of products you can sell. Test your business idea by beginning with a modest number of SKUs and advertise them widely. Experiment with your store and measure your success by adjusting your content and product offerings periodically — this will help you both find your winning products and optimize your approach to marketing.

You can design your own jewelry.

While many sellers begin with a focus on artisan jewelry, scaling handmade jewelry products can be very tricky. If you enjoy designing jewelry but still want to create a scalable business, you're in luck — partnering with a manufacturer will allow you to mass-produce your beautiful designs and grow your business in the process. 

You can develop a large, loyal following.

If you are able to successfully build your brand, develop an effective marketing strategy, and invest in adequate ad spend, you can then utilize social media to reach potential buyers from around the world. Many businesses use ambassador programs or sponsor celebrities to model their products, and loyal customers are often willing to promote your brand online through comments, shared posts, and reviews.

Your target customers are waiting for you.

While jewlery is clearly a popular and fast-growing industry, you can outsmart your competitors by perfecting your marketing mix. Conduct thorough market research to understand your target audience, and delight them with your content and products. According to

GWI

, the majority of jewelry buyers are in their early thirties and spend an average of almost three hours on social media every day. They are brand-conscious and pay attention to influencers, so thoughtfully growing your brand and ramping up your social media presence will be an important piece of your marketing puzzle. 

Eco-friendly is easier with jewelry.

According to

GWI

, 57% of people indicated that they would pay more for sustainable/eco-friendly products, indicating an interest in green initiatives. Luckily, jewelry requires minimal packaging — if you forego the unboxing experience altogether, you can market your minimalistic packaging as eco-friendly and delight your buyers with a commitment to sustainability.

Buyers are looking for meaningful gifts.

According to

Forbes,

buyers are more likely to purchase meaningful gifts now than they were prior to the pandemic. If you are deciding on a niche, consider building in a sentimental or meaningful aspect to your jewelry — consider, for example, something as simple as

GLDN

's "Ohana" bracelet, which allows buyers to customize the number of pearls on a basic gold chain to represent beloved family members.
While choosing to sell jewelry online can prove to be a smart choice, it is important to plan, research, and invest in your business. If you would like to learn more about eCommerce jewelry fulfillment, contact IronLinx today.