News and Insights
E-commerce, Logistics, and Small Business Management
5 Tips for Managing Returns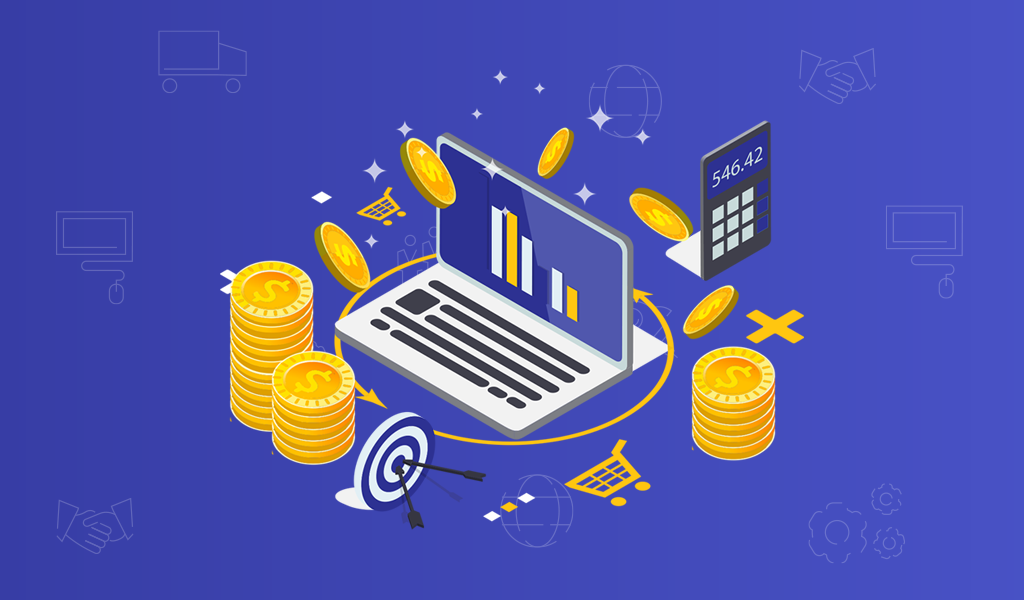 Every year, customers buy millions of products from online retailers. Since 30% of products that consumers buy online are returned, all eCommerce sellers need a reliable, streamlined process for returns and exchanges to help them manage the challenges that come with reverse logistics. In this article, we discuss the basics of reverse logistics and tips for managing returns and exchanges in-house. Having the right approach to returns management can improve customer satisfaction, customer lifetime value, and overall profitability.
What Is Reverse Logistics?
Reverse logistics, also known as returns management, refers to a business's established process for a customer to return an item. Customers may want to return items for a wide variety of reasons (wrong size, faulty product, changed their mind, etc.). Accordingly, a business must proactively determine a returns policy that incorporates valid return reasons, return pricing, shipping methods (if any), and other logistical considerations.
Once the item is returned to the brand's fulfillment center (or its preferred location if fulfilling orders in-house), sellers must determine whether to repair it, refurbish it, recycle it, resell it, or throw it away. Sellers must also provide adequate customer service  – refunds, store credits, or exchanges are the most common offerings – to avoid upsetting the customer and losing them for good.
Returns & Exchanges: A Look at the Numbers
According to research conducted by Invesp, customer satisfaction with an eCommerce retailer depends heavily on the seller's approach to returns. Here are some telling statistics about customer expectations:
The top three reasons consumers return products: product was damaged (20%), product looks different than expected (22%), and received wrong item (23%)

92% of consumers will purchase an item again if the returns process is easy

79% of shoppers want free return shipping

67% of customers review a store's returns policy page before buying

58% of consumers want a "no questions asked" returns policy

47% of buyers want easy printing access to a return label
5 Tips for Improving Reverse Logistics
If your business has high order volume, the most efficient way to improve reverse logistics is often to work with a third-party order fulfillment or logistics provider. These professional firms leverage their expertise, resources, and economies of scale to streamline returns and exchanges per your store's policy. This allows you to focus on your core business and customer satisfaction, while the physical returns/exchanges process runs in the background. If this is currently out of your budget or if your order volume is still manageable in-house, consider these helpful tips to improve your reverse logistics approach instead:
#1. Understand the Different Types of Returns
Understanding the two major types of returns is the first step to creating a viable reverse logistics policy:
Controllable Returns: returns that could be minimized through improving processes that occur prior to and during the initial parts of the sale. Controllable returns can usually be reduced through quality control measures like ensuring website descriptions are correct, size charts are available (where applicable), SKUs are labeled correctly, picking and packing are accurate, and products are shipped on time.
Uncontrollable Returns: returns that a seller is unable to proactively manage. Uncontrollable returns are often due to elements like unexpected carrier delays, a customer's change of heart, and other things that are beyond the seller's control.
Performing an historical analysis of the reasons behind customer returns to-date can allow you to better understand which parts of your store and approach to fulfillment might need some tweaking.
#2. Understand the Costs of Returns
While statistics show that customers have high expectations regarding speed, cost, and general ease of returns, it is also important to consider the needs of your business when developing a returns policy. Free shipping is fast becoming an expectation for shoppers, but the cost of this customer perk can quickly become overwhelming. If free shipping is not sustainable for your business and you need to charge a small fee, you can likely still cultivate a good relationship with customers if your process is otherwise fast and easy.  Further, if you discover that the cost of a customer's return is similar to or more than your cost to buy it, make it, and/or ship it out, it may be time to reevaluate your process.
#3. Create a Clear Returns Policy
Having a better understanding of the factors that influence cost and controllable returns will help you develop an ironclad reverse logistics policy. Once you have determined your budget, your process for returns, your inclusions, and your exclusions, create a returns policy statement that clearly outlines:
Acceptable reasons for returns

How customers can return an item

Where customers should send the item

How long customers have to return an item

How long it takes to process the return

How the refund or credit will be processed

How and when customers should expect to hear from you
#4. Post Your Returns Policy Clearly
Once you have developed the appropriate language to describe your reverse logistics policy, communicate this important information clearly to your customers: 
Post your policy in an obvious place on your website

Enclose a physical copy with your item

Include the policy on any relevant order or shipping confirmation emails
This helps customers be prepared and avoid disappointment if they need to send something back.
#5. Process Returns Efficiently
Processing returns quickly is critical for keeping consumers happy. A recent market research study unearthed important information about how customers may respond to slow returns:
40% of respondents noted that they would stop shopping with an online retailer who took too long to process their returns

Another 40% of customers said they would limit their shopping with that retailer

Only a meager 11% noted that they would be likely to shop at that retailer again
To avoid disappointing customers, ensure that you have a designated area for processing returns, adequate staff and/or time to allot to returns processing, and quick communication to customers regarding the status of their returns.
Conclusion
Managing reverse logistics isn't easy – it takes time, staffing, and resources to process returns quickly and keep customers satisfied. If you run your store's reverse logistics process in-house, consider these tips to improve any existing processes and policies. If you find that returns are overwhelming and you simply can't keep up, it may be time to outsource this complicated process to a third-party order fulfillment provider like IronLinx – contact us to start a conversation today.