News and Insights
E-commerce, Logistics, and Small Business Management
The Pros and Cons of Ship From Store Fulfillment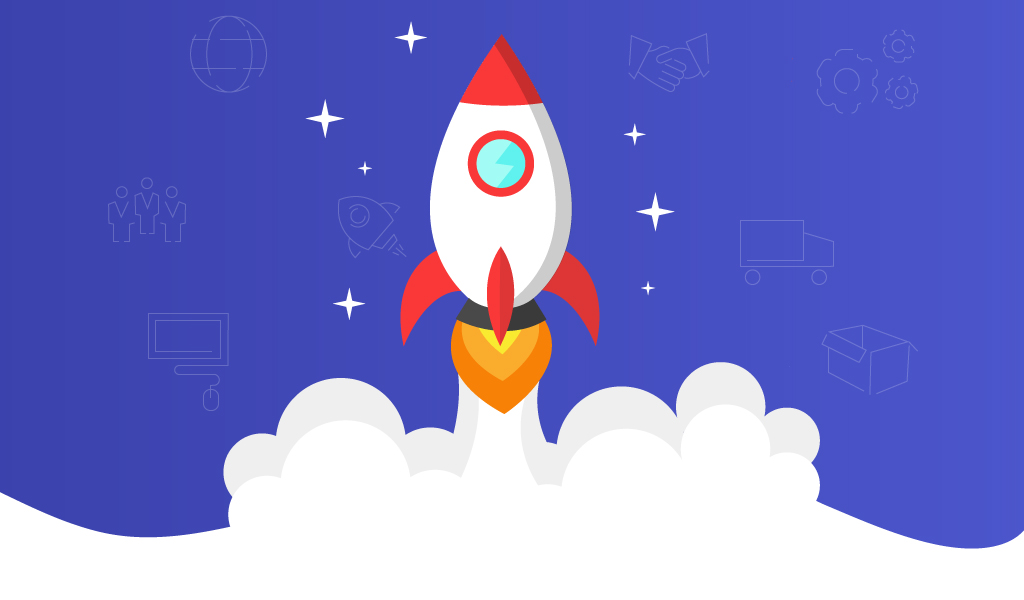 Many brick-and-mortar retailers sell goods both in-store and online to increase revenue. Using a ship from store fulfillment model is popular with some sellers due to its ability to increase market share and create added convenience for customers. For example, big box retailers like Target and Kohls leverage this approach successfully due to their high order volume, multiple locations, and ample budgets. For small to medium-sized businesses, however, the ship from store approach can be challenging and costly. In this article, we discuss the considerations, benefits, and challenges associated with the ship from store model, and we also discuss how outsourcing fulfillment could potentially benefit smaller businesses in the long run.
What Is the Ship From Store Model? 
The ship from store model allows customers to place an online order, which is then packed and shipped by the seller's closest brick and mortar location. This differs from the traditional ship from warehouse model because orders are fulfilled from a specific location's inventory, and the store's brick-and-mortar employees are responsible for picking and packing the orders. While larger retailers like Walmart and Best Buy are able to designate specific space and employees for this kind of operation, smaller stores may find it difficult to allocate the necessary space, staff, and technology. 
What Are the Benefits of Using the Ship from Store Model?
Large retailers often see the biggest benefits from the ship from store model. Principal advantages of this fulfillment approach include:
Increased Sales and Inventory Turnover
When customers are allowed to order online in addition to purchasing from a store's physical location, this increases the amount of orders a store is able to fulfill. If a retailer's physical locations sell less items than online channels, this approach allows sellers to move inventory out of their physical stores more quickly, creating additional liquidity and space.
Reduced Shipping Costs
Many retailers who choose this fulfillment model have multiple locations. If customers are able to order online, sellers can ship their inventory from the store closest to their customers. This creates lower shipping costs and reduced transit times.
Fewer Supply Chain Issues
Having products available for shipment at multiple locations can help prevent issues caused by supply chain delays and disasters. This helps to prevent stockouts, backorders, and unhappy customers. 
What Are the Drawbacks of Using Ship from Store?
While big box stores, chains, and stores with high order volume often benefit from the ship from store model, this unique fulfillment approach can present challenges for small to medium-sized retailers. Here are some things to consider:
Additional Expenses
Costs associated with the ship from store model are usually related to inventory storage, packing materials, technology, software, and labor. Because this style of fulfillment requires an additional investment, ship from store can be challenging for businesses who are operating on a tight budget or with minimal staff.
Compromised In-Store Operations
Trying to manage in-store sales and online orders from the same location with a handful of staff members can be hectic. If ship-from-store volume is heavy and there aren't many employees available to handle demand, in-store customers needing assistance may become frustrated at their lack of attention.
Online Order Errors
Stressed staff who are trying to fulfill online orders and care for customers who enter the store can easily become distracted and overwhelmed by their duties. Without dedicated staff and space for fulfillment, the possibility for human error when picking and packing orders increases exponentially.
Inventory Management Issues
Managing inventory through multiple channels can be tricky. Retailers who are selling items both in-store and online need to track available stock carefully, so online customers aren't ordering items that in-store customers have already purchased (and vice versa). To ensure adequate inventory levels, retailers need an advanced multichannel order management system that tracks inventory in real time and alerts sellers when stock is running low. To avoid customer disappointment (and utter chaos), investing in this costly system is a must for any seller not using third-party fulfillment.
Can a Third-Party Order Fulfillment Provider Help?
For retailers who would like to offer their customers the option to buy both online and in-store, working with a third-party fulfillment provider (3PL) can be beneficial. Many small and medium-sized businesses fulfilling at least 50 orders per day online can often cut costs and improve efficiency by partnering with a 3PL for their online order fulfillment needs. The benefits of working with a 3PL include:
Maintaining the ability to ship inventory to customers who place orders online

Leveraging a 3PL's picking and packing infrastructure to cut labor and storage costs

Receiving 3PL shipping volume discounts to reduce shipping costs

Integrating inventory with a 3PL's multichannel management capabilities and inventory management systems (IMS) to monitor stock levels

Keeping in-store staff happy, engaged, and customer-focused while a 3PL handles online orders
Conclusion
Ship from store fulfillment often works well for big box retailers with large budgets, multiple locations, high levels of staffing, and adequate storage space. Small and medium-sized businesses that want to sell online but don't have the space, staffing, and/or budget to do so efficiently in store should consider outsourcing online order fulfillment to a third-party order fulfillment provider – this could result in cost savings related to staffing, labor, packing materials, technology, and customer satisfaction. To learn more about whether a third-party order fulfillment provider would be a good fit for your business, contact IronLinx today.