News and Insights
E-commerce, Logistics, and Small Business Management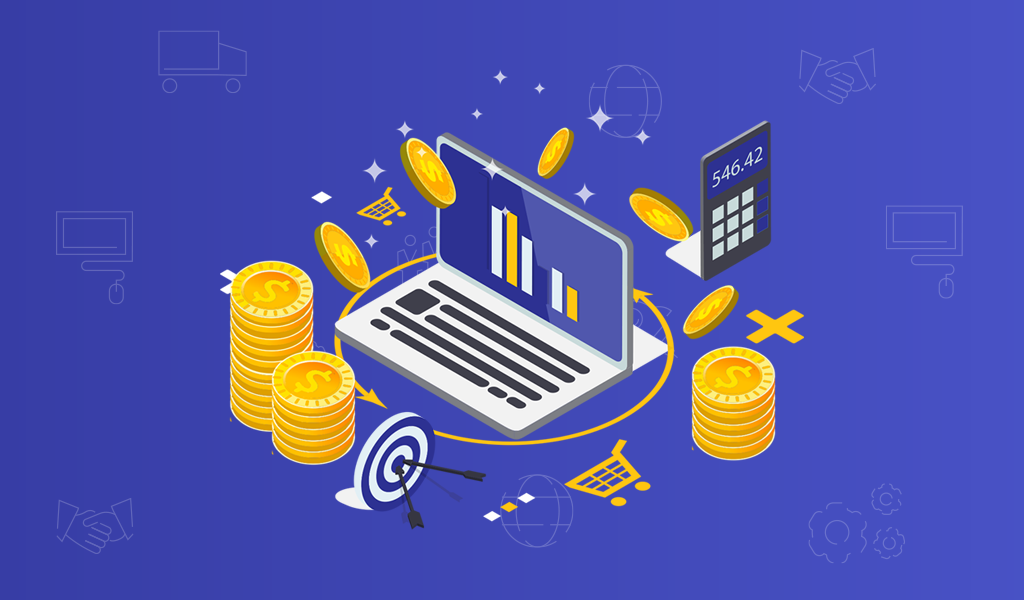 In eCommerce, product bundling has the potential to benefit both buyers and sellers. Bundling, which involves grouping related products together at a discount, often helps sellers improve their average order value (AOV). The buyers who purchase these bundles receive products they love at a slightly lower price. In this article, we cover the fundamentals of product bundling and offer some strategic ideas to help you get started.
What Is Bundling?
Sellers can bundle products in a variety of ways that appeal to customers. Common approaches to bundling in eCommerce include: 
Mixed Bundles:

When a seller combines products that could also be purchased separately, this is called a mixed bundle. Typically, sellers combine products that go well together or simply make sense (i.e. matching sets of jewelry, a lamp and light bulbs, several sets of dumbbells, etc). 

Pure Bundles:

Pure bundles contain products that are only available as part of the bundle – they are not available anywhere else on the seller's website.

Cross-selling:

When a seller offers complementary products from different categories or other companies, this is known as cross-selling. For example, a book publisher might bundle a book with a subscription to a magazine or newspaper.

Upselling:

This tactic provides customers with the option to add additional items at checkout, which helps them effectively self-bundle. If a customer likes one of your products, offering a "related items" category or a "customers also bought" option helps consumers feel like you really know them. It also has the potential to increase your store's average order value (AOV).

Add-ons:

This approach involves offering additional products (extended warranties, protection plans, content subscriptions, etc.) that provide consumers with something extra for their purchase.
How Does Bundling Benefit Sellers?
Bundling not only helps eCommerce sellers become more profitable, but it also helps attract and satisfy customers. Let's take a closer look at the benefits bundling can provide for sellers:
Increasing AOV.

Bundling is well-loved among sellers due to its unique ability to increase average order value. Whether you are cross-selling, upselling, or anything in between, providing a moderate discount and utilizing creative marketing techniques help customers feel like they are getting good value. This encourages them to convert and to buy more.

Decreasing Slow-moving Inventory.

If you have slow-moving inventory or leftovers from last season, consider including these items as part of a bundle. This allows sellers to both clear their shelves and improve their liquidity.

Attracting Loyal Customers. Businesses can offer more perceived value to consumers through bundling products in an attractive way. Products of a similar style, theme, or purpose can be combined at a modest discount to help customers feel like their purchase is a deal.
Streamlining Marketing Solutions.

When bundling products, sellers are able to streamline their marketing efforts through focusing on a collection of products rather than on individual SKUs. While this approach helps sellers save time and money, it also provides an opportunity to create

a powerful sense of urgency

through copy around limited-time sales and limited quantities.
How Bundling Benefits Buyers
Buyers are often satisfied with bundles because they receive greater value for a lower price. Instead of purchasing one product, customers who purchase bundles receive several items they love at a marginal discount (while the seller increases average order value and overall revenue). While some companies choose to offer static bundles where product offerings remain the same, others employ customizable bundles to attract customers who desire flexibility in their purchasing process. The customizable bundle approach makes customers feel both in control and satisfied with their purchases, but it can create some additional fulfillment challenges on the backend.
Which Strategies Work for Bundling?
Finding the best bundling strategy for your company will depend on your overall business model. Try one or more of the tactics below to create practical, attractive bundles that your customers love: 
Combine Related Items.

When bundling items, combine products that make sense. If you sell your items by collection or purpose, then bundling will be fairly straightforward. For example, if you sell apparel, you could bundle multiple styles of the same shirt or different pieces of an outfit at a moderate discount to entice customers to buy.

Develop Urgency Through Marketing.

As we discussed in a prior article, creating a reasonable sense of

urgency

and fear of missing out (FOMO) works well for selling bundles. Using marketing elements like countdown timers, social proof, limited quantities, merchandise drops, and limited-time events can encourage customers to act quickly, which helps to boost your store's conversion rate.

Showcase The Value.

Although many buyers love bundles for their price-related benefits, highlighting their value may be a more efficient marketing tactic. For example, showcasing the potential happiness a bundle of jewelry could bring a loved one could motivate a customer to convert. To leverage this benefit, consider your marketing language and product descriptions carefully when creating copy for your bundles.
Conclusion
Bundling related products at a modest discount helps customers perceive greater value when interacting with your brand. It also helps to increase your store's average order value, which often improves overall profitability. If you are looking for an experienced third-party fulfillment provider who can help you get started with bundling, contact IronLinx today.