News and Insights
E-commerce, Logistics, and Small Business Management
How to Start an Online Jewelry Store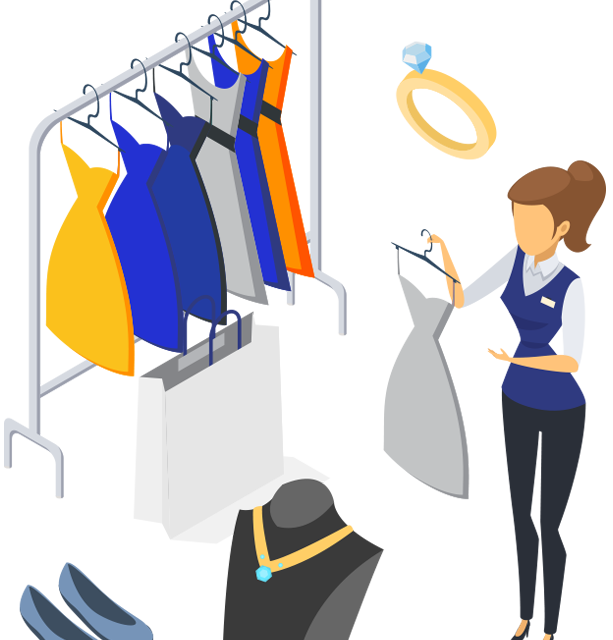 Selling jewelry online is an easy and fun way to get involved in eCommerce. This is especially true for costume jewelry, which is lightweight, inexpensive, and easy to manufacture. If you are interested in starting your own online jewelry store, it is important to research, prepare, and execute a strategy that positions your business for success. Consider these eight important steps for creating an eCommerce jewelry business that will certainly outshine your competitors:
Step 1: Define your niche. What kind of jewelry do you want to sell and why? There are many avenues into the online jewelry industry, so considering these important questions will help you define your store and your niche:
Will you sell high-end jewelry or costume jewelry? 

Will you center your store around a certain type of jewelry (earrings, bracelets, etc)?

Will you focus on a specific type of material (sterling silver, pearls, gold, platinum, etc)?

Will you center your store around a particular theme (flowers, oceans, pets, etc)?
Your answers to these questions have different implications for available market share, target audience demographics, order fulfillment, and overall investment required, so be sure that your niche aligns with your budget and vision. 
Step 2: Understand your market. After you have decided on an initial business idea, thoroughly research your market and your potential customer base. Developing a better idea of the jewelry industry, your competitors, and your target audience will create a solid foundation for building your business. You can learn more about the jewelry industry through:
Reading market research reports

.

IBISWorld

is viewed by many to be the gold standard for industry research, though you can find published data from many different sources. 

Researching your target customers

. Beyond general industry reports, you may also be able to find publications with data on your target customers. For example,

GWI

published this helpful article to assist sellers in understanding the defining characteristics of fashion and jewelry buyers. 

Engaging in customer discovery

. This includes surveying your potential customers, interviewing willing individuals, and examining your competitors' target audiences (more on this later) through social media.

Keep in mind:

your target audience needs to have disposable income to spend, so plan accordingly. 
Step 3: Estimate a budget. Growing a successful online jewelry business requires both upfront and ongoing investments. Important costs to plan for include:
Establishing your business (LLC formation, operating agreement, etc.)

Product sampling and development

Procuring, shipping, and storing inventory (note: fine jewelry is especially difficult and expensive to store)

Developing a website

Ads & marketing spend

Fulfillment (packaging, shipping costs, reverse logistics, etc. — here's what you need to know about picking, packing, and shipping jewelry orders)
Step 4: Cultivate Your Brand When designing your online jewelry store, developing a believable, beautiful, cohesive brand is vital. According to Bread, 86% of millennial buyers care about the brand name of their jewelry — so how will you set your brand apart from your competitors' stores? Consider the following important elements:
Mission & vision.

Creating mission and vision statements will help you clarify and communicate your guiding business principles. Here are

some examples

to get you started.  

Theme.

The theme and overall user experience of your online jewelry store will need to highlight the connections between your product, mission, vision, and creative elements — this will present a believable, desirable brand to your customers.

Creative content & photos.

Investing time and money into polished creative content goes a long way in eCommerce. Customers are always looking for cues to trustworthiness, so providing clean, brand-oriented copy and professional photography will make visitors to your online jewelry store more likely to convert.

Offer social proof. Find ways to feature positive social proof of your product(s) within your store and on social media. For example, you could feature a set of curated product reviews on your product pages, or you could integrate an app on your webpage to show when others have purchases a product, added it to their carts, etc.
Step 5: Create a business plan. Though creating a traditional business plan is becoming less common, it is a highly useful exercise for identifying and understanding the strengths, weaknesses, opportunities, and threats inherent to your business. RioGrande, a jewelry designer and supplier, offers this useful template for what to include in your plan. A few things to consider:
Be holistic.

Think about what you are trying to accomplish, and allow your goals to drive your plan — what are you trying to sell and where will you sell it? How much revenue will your product(s) generate? How much will it cost to generate those sales? What overhead costs are inherent to your operations? Incorporate hard data and focus on finance — whether we like it or not, business is largely a financial exercise.

Consider your sales channels.

Creating a business plan for your online jewelry store will also help you think about your sales channels: Will you be selling B2B, B2C, or both? How will you incorporate social media platforms, and which ones will you use? If you are selling to other businesses, how will you target and develop partnerships with other retailers?

Forecast conservatively. While it is easy to be optimistic, being prepared for even the toughest scenarios will ensure the long-term health of your online jewelry company. Remember that revenues often come more slowly than you anticipate, and costs are often heavier than you expect. You're better off erring on the side of being too conservative in your estimates.
Step 6: Develop your product(s). Developing "winners" — reliable, attractive products that regularly produce high volumes of sales — will be paramount for your online jewelry store. Consider the following pieces of advice:
Design or replicate winning products.

Whether you are designing your own jewelry or know of a particular style you like, be prepared to show your ideas to a supplier to help you get started. Consider starting out with SKUs that are hot sellers already on Amazon — you don't necessarily have to create something fresh right away, but your success (or lack thereof) will be driven by the presence (or absence) of a winning product.

Choose a reliable supplier.

Choosing a jewelry supplier is an important step in building your online jewelry business — scaling handmade products is difficult, so consider partnering with a reliable manufacturer to help produce the jewelry you will sell in your store. Outfits like

AliExpress and

 

Oberlo

 can help you find suppliers who will create products that meet your brand standards and keep costs low. 

Build out a focused collection.

Ensure that your items line up with your chosen theme for your online jewelry store — if your product line is too disjointed, customers may have a harder time believing your brand and/or buying multiple products.

Keep SKU counts low. Don't add too many SKUs to your online jewelry store right away — keeping your SKU count low will help you focus your spending. If you tie up too much cash in inventory, it becomes significantly more difficult to meet unexpected challenges.
Step 7: Plan your marketing strategy. When creating a marketing approach for your online jewelry store, center your plan around identifying, engaging, and converting your target audience. The following tactics may prove helpful during this stage of your business development:
Become a customer.

Sign up for competitor email lists, follow them on social media, and even consider buying a product or becoming an ambassador. This will give you an inside look at a wide variety of business models and brands.

Limit comparisons.

While you may learn a great deal from your competitors, it is also important to remember that every business is different. Some of your competitors may have millions of dollars in venture capital and others may still be operating out of the family garage.

Get social.

You will need to enlist a mix of both organic and paid social media content to access your customers — organic content typically serves to keep your existing customers connected to your brand, and paid content drives new traffic to your online jewelry store. Be sure to put up engaging ads, daily posts, giveaways, etc. to delight your audience.

Communicate often. Cultivate and use your email lists to communicate campaigns, special deals, and limited-time offerings to your followers. Leveraging a sense of urgency is one significant way to encourage customers to convert.
Step 8: Go to market!
While planning is of course an important part of creating your online jewelry business, getting to market as soon as possible is always best. A few things:
Don't be a perfectionist.

Some business owners get hung up on having the perfect business model and setup before launching their stores. Giving customers access to your products sooner, however, provides you not only with revenue but also with something to test and tweak.

Develop Key Performance Indicators.

As you begin to tally up sales, measure the progress of your online jewelry store by tracking key performance indicators (KPIs) that are relevant to your store — common KPIs include conversion rate (CR), average order value (AOV), revenue per visitor (RPV), etc. Consider this range of

KPIs

published by Shopify for additional ideas. 

Figure it out.

If something isn't selling well or a marketing tactic isn't working, don't be discouraged; look at any hiccups as opportunities to improve your store. More than likely, testing and adjusting one (or more) of the four p's of your

marketing mix

— product, price, place, and promotion — can improve your online jewelry store's performance.

Iterate whenever necessary. As you measure, analyze, and adjust components of your store, you may discover that a reiteration of your business model is necessary. Iteration is one of the most natural parts of eCommerce, and using the data you gather to guide any changes should give you confidence that you are doing the right thing.
Conclusion
The jewelry market is competitive, but it is also rapidly expanding. Capture your slice of the market with thorough research, thoughtful planning, savvy marketing, and dynamic execution of your business model — and if you need help with jewelry fulfillment, IronLinx can help.