News and Insights
E-commerce, Logistics, and Small Business Management
Picking, Packing, & Shipping Jewelry Orders: What You Need to Know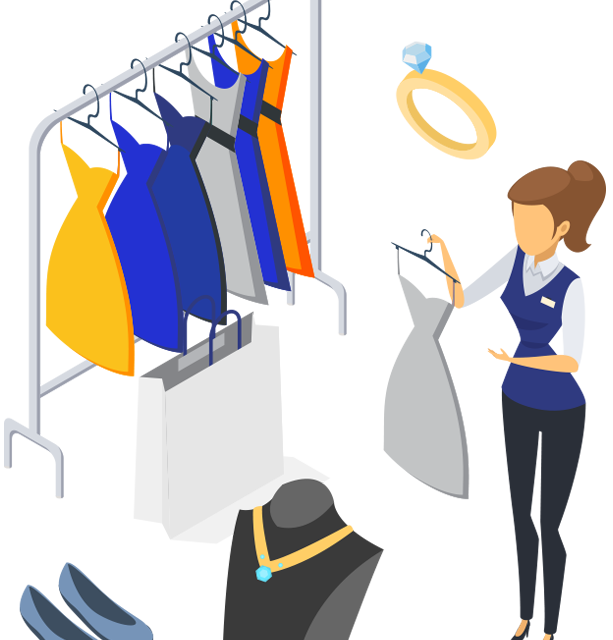 For eCommerce sellers, jewelry is generally quite attractive on the surface. Even new players in the space are often able to turn a profit due to the heavy spread between the actual product cost and its perceived value. There are, however, unique complexities that come with selling jewelry, both in terms of generating sales and streamlining operations:
Heavy SKU Counts — Many jewelry brands have heavy SKU counts. Consider rings, for instance, which differ in size, design, material, etc. — even a modest collection might easily consist of dozens of unique SKUs. From a fulfillment perspective, heavy SKU counts necessitate a larger storage footprint, which generally slows down the picking process; it also creates challenges with receiving: making sure things are received properly, labeled correctly, etc., is much harder when there is a large number of SKUs.
Low Levels of Inventory per SKU

— Especially for more expensive products, inventory counts per SKU are often very low — frequently even in the single digits.  This makes it very difficult to generate efficiency when it comes to receiving, inspecting, product put away, picking, and returns.

High Value

— Many fulfillment companies are hesitant to work with fine jewelry sellers because of the risk that comes from having precious metals and gemstones in their care, custody, and control. The risks are there as well for those filling their own orders: supervisors have to be especially watchful of employees, product security, etc.

Packout & Presentation

— Most people expect jewelry to be presented well. Unfortunately, this expectation reduces efficiency, increases materials (and materials handling) costs, and increases shipping costs (usually because of increased weight or dimensional weight from the extra packaging materials that go into creating a memorable unboxing experience). Over-the-top packouts are something that many new jewelry sellers tend to adopt, thinking that it is going to make the difference, although it generally does nothing more than help to put them out of business.

Shipping & Handling

— Jewelry sellers should consider the costs of insurance, signature service, prepaid return labels, etc., as jewelry orders often require these types of extra services. Sellers should also consider special handling costs — for example, packers should wear gloves to avoid smudging the product when it is placed into presentation materials — when drawing up budgets for their businesses.  

Returns & Exchanges

— Jewelry often necessitates expensive return shipping and in-depth quality assurance. The latter comes with its own set of difficulties: for example, if something has been scratched, and the customer denies it, what do you do? This can make fulfillment partners nervous as well, as sellers may be inclined to blame the fulfillment provider if the customer denies having damaged the product.
Tips for Success
If you are currently selling jewelry in the eCommerce space or plan to start, managing the challenges above will be critical to your success. A few contrarian ideas:
There is more to the jewelry space than fine jewelry

. Many customers like a good product at an even better price. Would-be jewelry sellers might want to focus on reducing costs everywhere they can, so that they can successfully compete in the lower-price, higher-volume world of fashion jewelry.

Packouts are overrated.

Elaborate packouts increase the cost of materials, handling, and shipping. Yes, it's true that very few blog posts are critical of unboxing, but look at who tends to publish them: packaging materials companies and marketing firms.

Returns and exchanges don't have to be free.

People tend to think returns and exchanges have to be free (because several major retailers offer them), but they don't, and probably shouldn't be.
If you would like to learn more about ways to minimize costs and maximize profitability as an eCommerce jewelry seller, contact us today.