SUBSCRIPTION BOX
FULFILLMENT
IronLinx's subscription box fulfillment operation specializes in receiving, storing, assembling, verifying, and shipping components and/or end-products on behalf of subscription box companies across the United States.  Beyond pick, pack, and ship, IronLinx has extensive experience sourcing, selecting, and procuring the right branded shipping boxes and internal packaging materials to optimize weight and dimensions and thereby minimize shipping fees.
Subscription Box Fulfillment
Recurring revenue is extremely valuable and subscription boxes are an attractive way to generate it in the product space. IronLinx Fulfillment specializes in handling the unique fulfillment needs of subscription box sellers including planning, sourcing, and optimizing packaging materials; receiving and storing disparate raw materials; and verifying, assembling, shipping and reporting on outbound shipments.
Planning, Sourcing, and Optimizing Packaging Materials
Naturally, the planning process is critical to a successful subscription box business. From curating the products to be shipped to selecting the corrugated carton, early decisions can have a substantial impact on the bottom line—and are often very expensive to reverse afterward.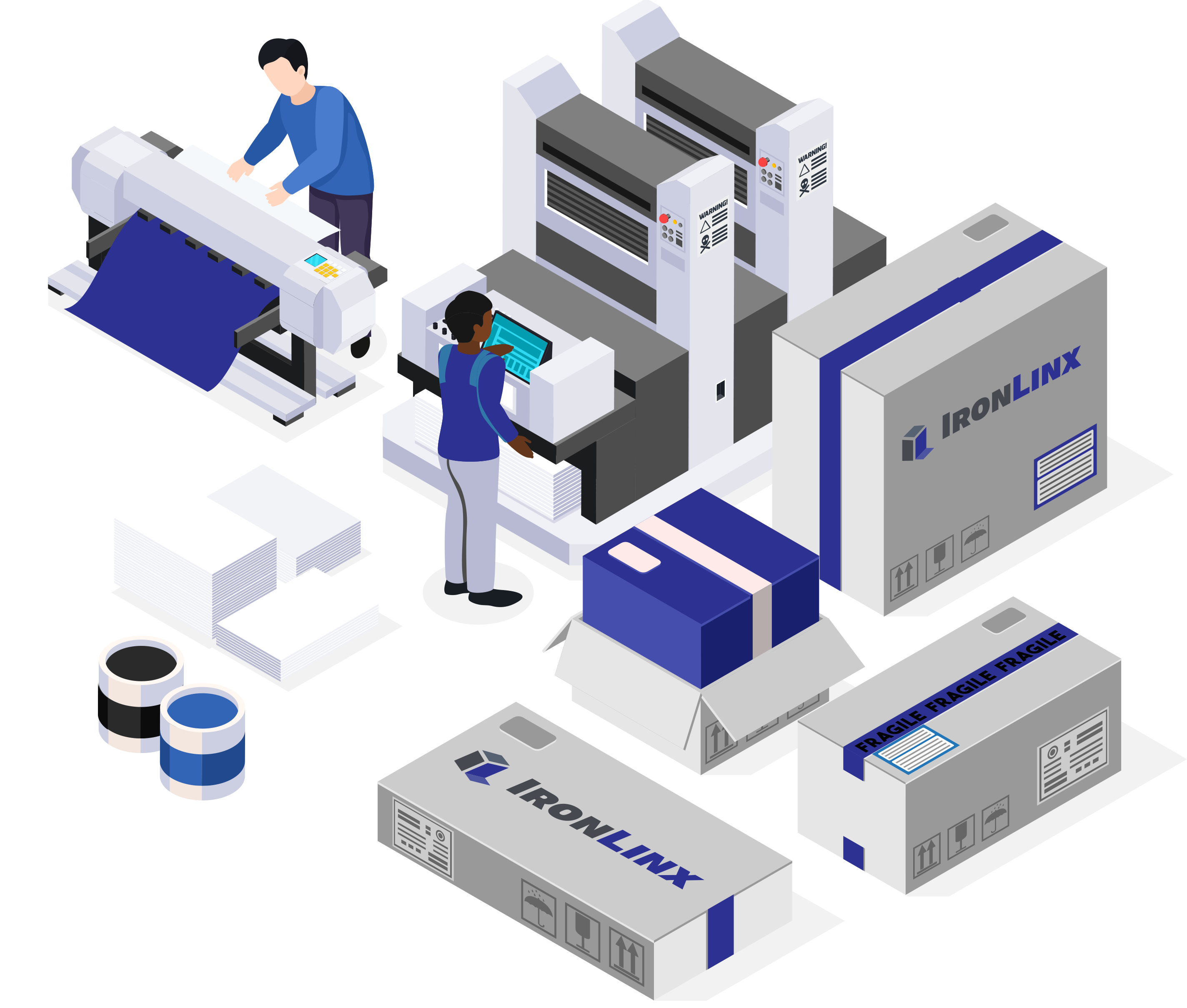 IronLinx is able to assist in the following areas:
Sourcing, selecting, designing and procuring the right corrugated shipping box

Sourcing, selecting, designing and procuring the right internal packaging materials and labels

Optimizing weight dimensions to minimize shipping fees
IronLinx procures more than twenty million customized corrugated cartons per year to support its own operations as well as those of partner firms. The result of this is that we have the buying power needed to provide beautiful boxes that are also affordable. The same is true when it comes to labels, fillers, polybags, etc. And when it comes to optimization for shipment cost minimization, members of our team will work with you to explore the different service classes and their restrictions to find out what makes the most sense for your business.
Receiving and Storing Raw Materials
Subscription boxes usually change their components on a periodic basis (generally, monthly or quarterly). This dynamic demands careful inventory management to avoid heavy carrying costs, rush kitting fees, and mistakes that end up making their way to the end consumer. Our user-friendly warehouse management system is invaluable when it comes to tracking components, planning receiving, and managing surplus inventory.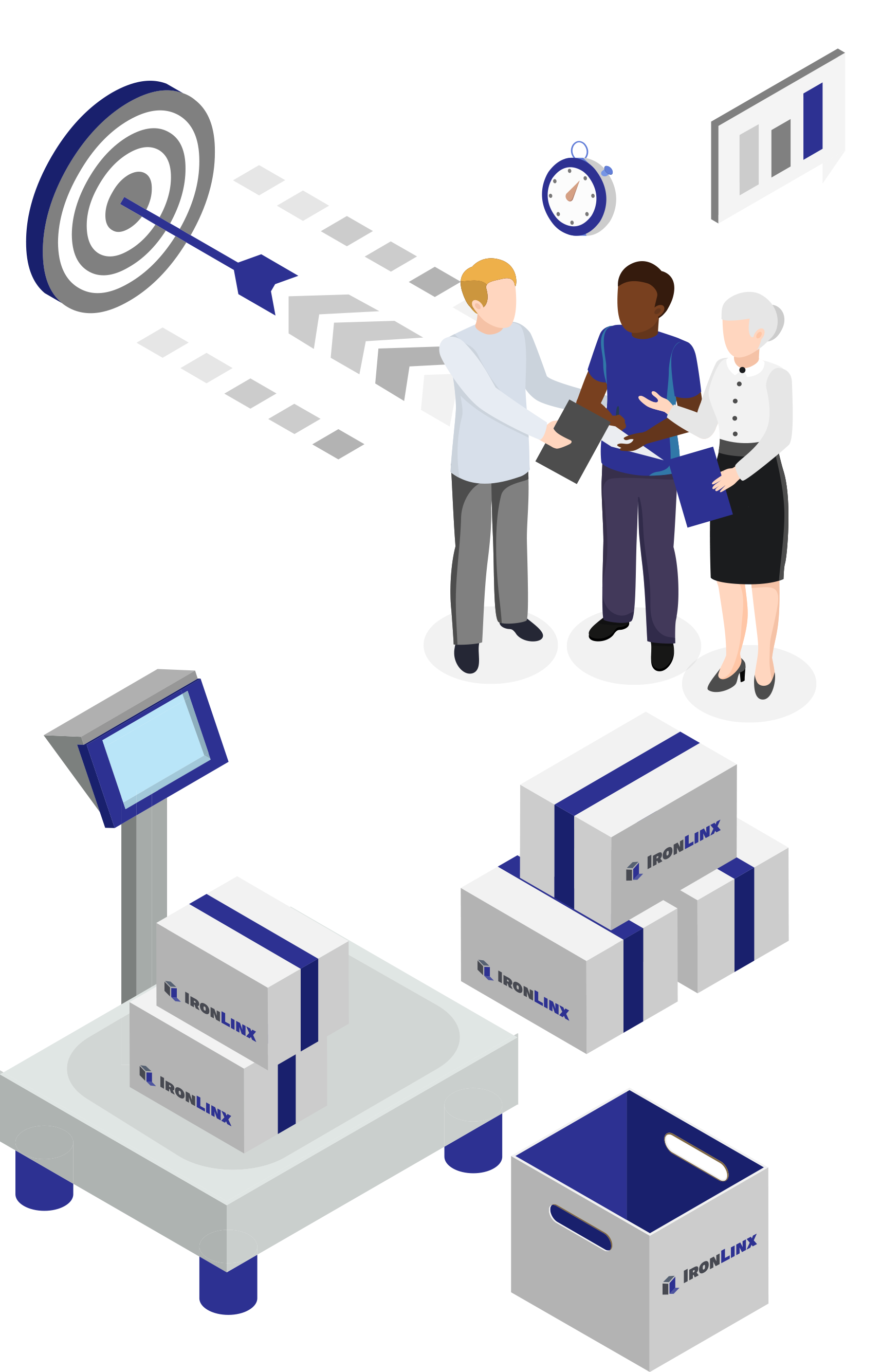 Verifying, Assembling, Shipping, and Reporting
Before assembly, members of the IronLinx management team will work with you to definitively establish and verify procedures and guidelines:
Component-level quality assurance
Component-level kitting (labeling, bagging, etc.)
Component presentation within the corrugated carton
Final presentation of the corrugated carton once filled and closed
Once through these steps, members of the IronLinx staff will establish and follow an appropriate box assembly schedule. Generally, it is desirable to have as much predictability as possible when it comes to volume so that we can stay well-ahead; however, we recognize that the unexpected is oftentimes to be expected. Whether it is a sudden surge in subscriptions, a last-minute product substitution, or a multi-step assembly process to accommodate late items on quick turnarounds, we can handle it.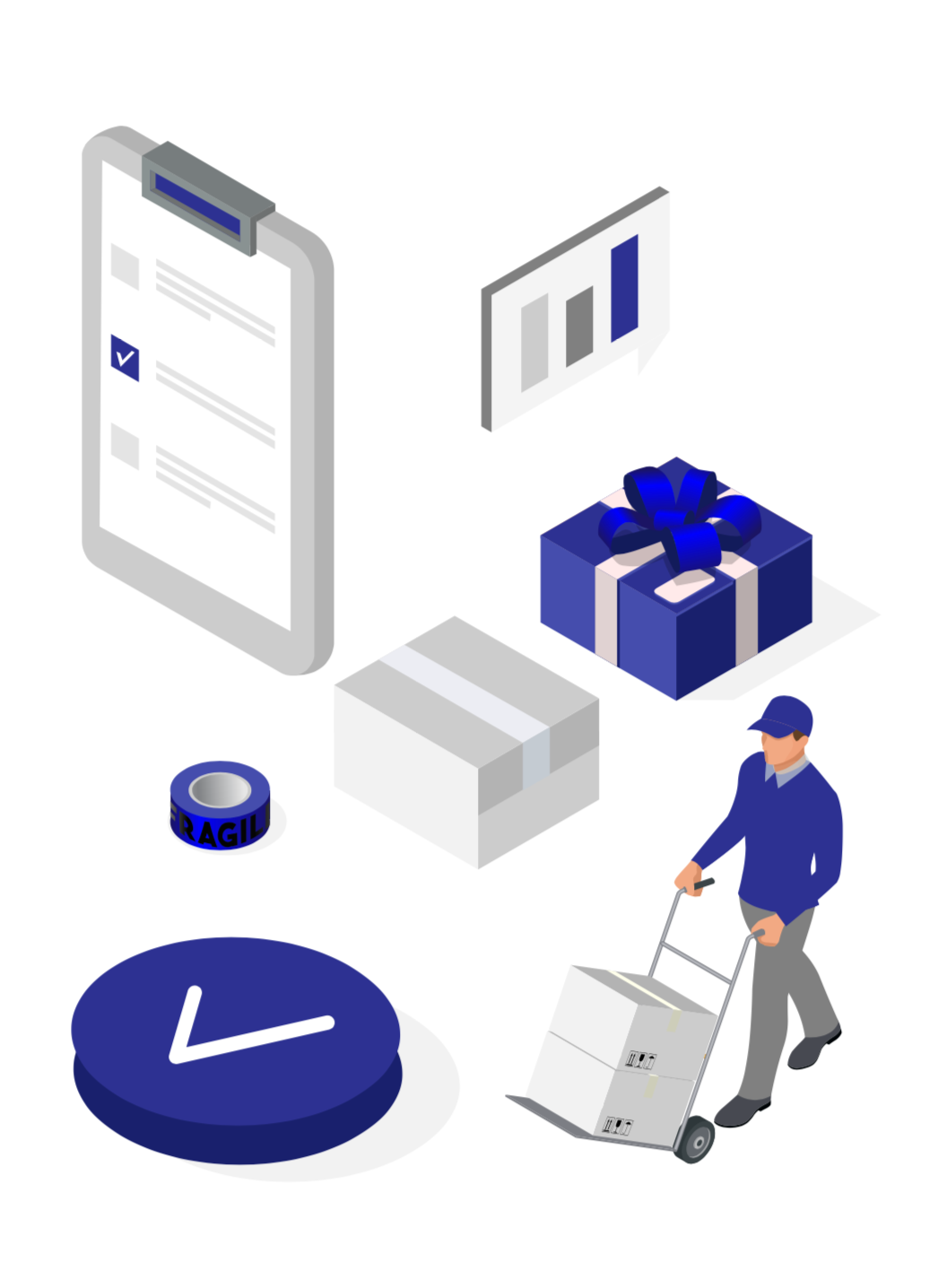 To assist in minimizing your shipping costs, IronLinx offers steep discounts on our house accounts with the following parcel carriers: FedEx, USPS, UPS and DHL.
Throughout the process, our warehouse management system updates inventory, tracking, and pricing in either real-time or near-real-time and reports are only several clicks away on any internet-enabled device.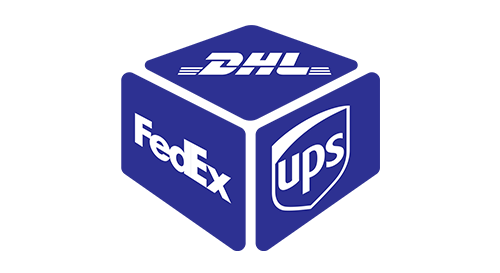 When Does It Make Sense to Out- source Subscription Box Fulfillment?
There is no single answer to this question; however, consider the following three questions:
Are persistent packing errors causing customer service issues?
Are you running out of physical space to receive, store, pack, and ship your boxes?
Are the operational demands of picking, packing, shipping, supervising, etc. keeping you from being able to grow your brand and business?
If the answer to any of these three questions is yes, it is worth having a conversation to see if outsourced order fulfillment might be for you.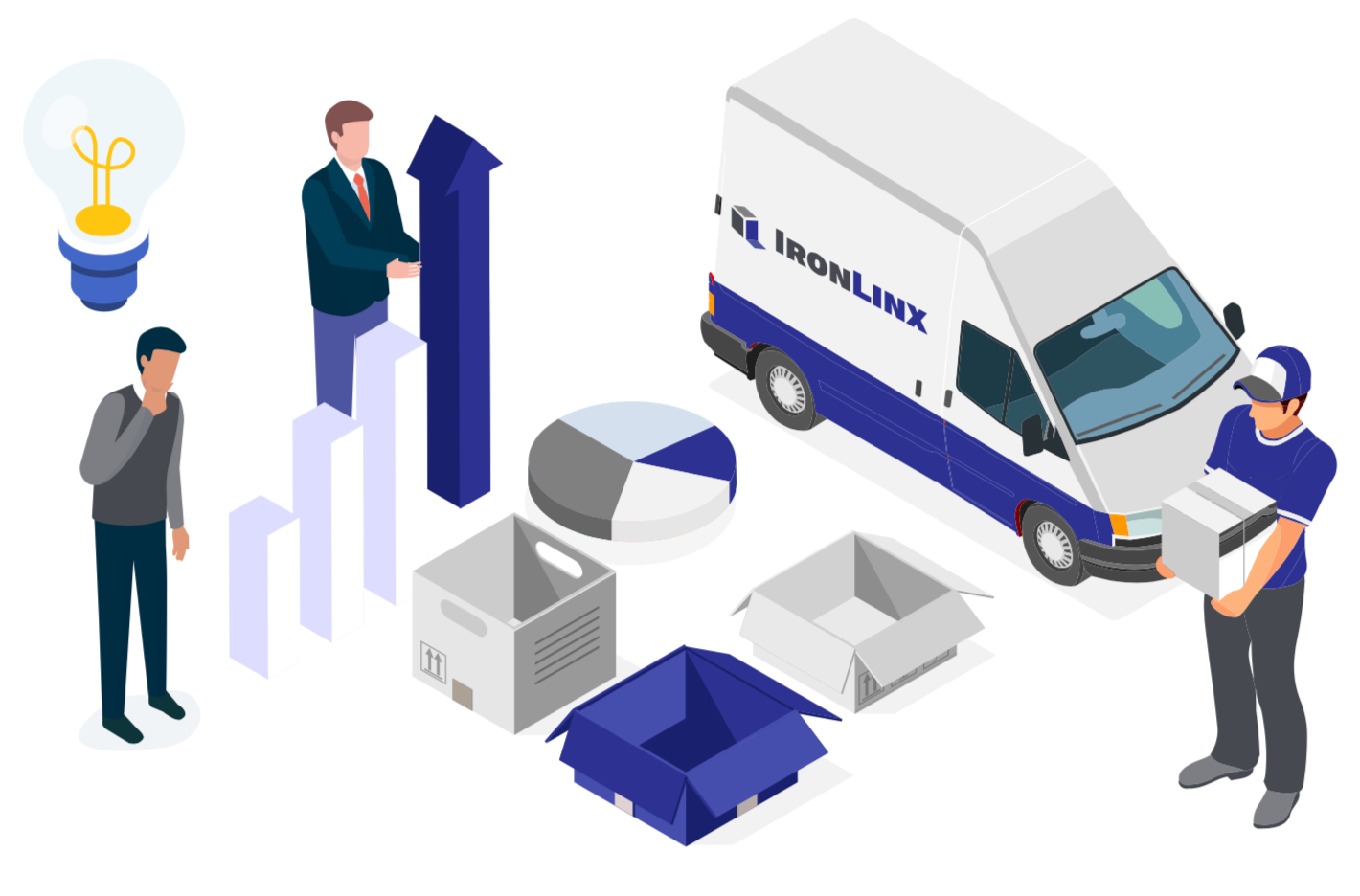 Fill out an application and get a free quote today!