News and Insights
E-commerce, Logistics, and Small Business Management
17 Helpful Resources for Your Startup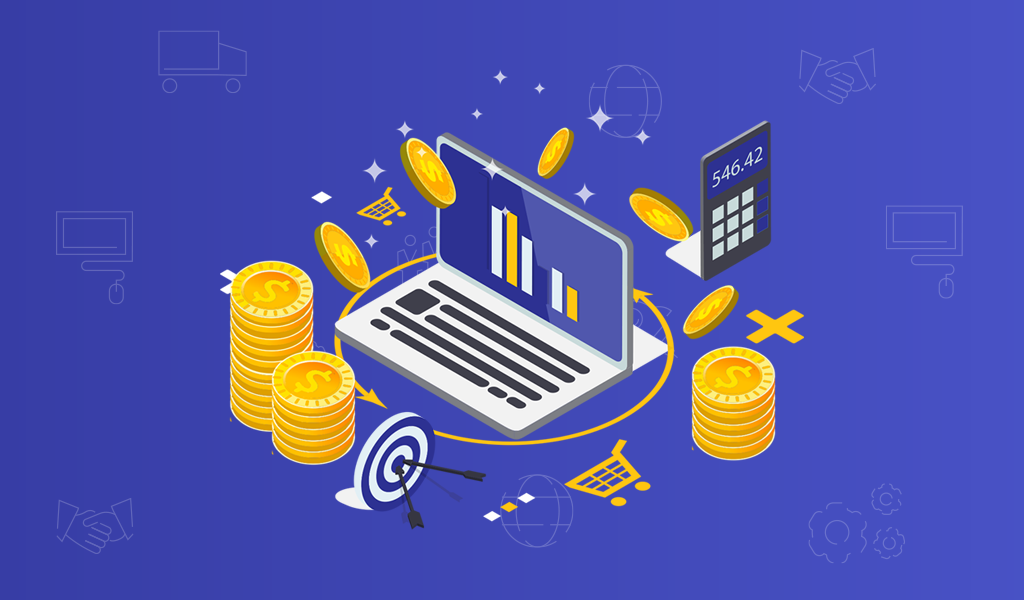 As an entrepreneur, being resourceful is likely one of your best qualities. Whether you are in the research, planning, or execution stage of launching your startup, having the right tools will help everything run more smoothly. In this article, we have compiled a list of helpful resources that will help make your many jobs so much easier.
Market Research Resources
Conducting market research is important prior to launching your startup, but it remains a critical activity throughout the life of your business. Data from published sources like IBISWorld allows you to view curated industry research reports, which can help with forecasting and planning for growth. Also, survey platforms like SurveyMonkey can help you test things like product development, segmentation, market sizing, and pricing with your target audience. Specifically, SurveyMonkey allows users to create free surveys they can roll out on their own or to invest in their more advanced market research services.
Selling Platforms
If you haven't launched your store yet, choosing an eCommerce platform is likely high on your list of things to do. Luckily, there are several great sales platforms that can help you create an attractive, user-friendly store that will be easy to scale as your business grows. Three of the most common platforms include:
Squarespace:

Squarespace is currently the

world's leading

eCommerce software platform. It began as a content-driven website service but has since expanded to include selling capabilities. It is known for its top-notch design and content management functions.
Shopify

: Shopify provides all the software and website hosting sellers need for their stores, and they also help with security, backups, and maintenance. Due to its user-friendly interface and advanced capabilities, Shopify is a seller's one-stop shop for creating an online storefront.

WooCommerce

: WooCommerce is a self-hosted eCommerce platform that runs in conjunction with WordPress, one of the world's most popular website-building platforms. Although customers will need to develop their own WordPress website, WooCommerce offers a great deal of backend flexibility because of its expansive extension options.
Advertising Resources
Your company's success will largely depend on the effectiveness of your advertising strategy. To reach the right audience with the right products at the right prices, you will need to be able to test and iterate based on hard data. Facebook and Instagram have data-driven advertising programs built into their social media platforms — you can keep track of important metrics like conversion rate (CR), cost per click (CPC), cost per mille (CPM), and customer acquisition cost (CAC).Further, Google Ads allows you to coordinate and measure the success of campaigns on platforms like Google and YouTube. These resources will not only help you market your products, but will also provide you with insights you can leverage for improvement.
Website Performance Resources
Having a reliable, user-friendly website encourages customers to trust your brand. Accordingly, testing and measuring the effectiveness of your store can help you improve metrics like conversion rate, average order value (AOV), revenue per visitor (RPV), and other key performance indicators. Consider the following resources:
Google Analytics:

Google Analytics helps business owners track and analyze user data on their website(s). By adding a tracking code to each page, sellers can use Google Analytics to understand user behavior and adjust their stores accordingly.

Ahrefs:

Ahrefs is the premier tool for tracking a website's search engine rankings and backlinks. While Google Analytics is also a powerful tool for search engine optimization (SEO), Ahrefs provides users with expert guidance and an extensive set of tools to improve your site's domain authority and rankings.

Lucky Orange

: Lucky Orange is a service that leverages heat maps, screen recordings, and other user monitoring functions to aggregate behavioral data from a store. Sellers can even watch specific users navigate their store to learn what might be preventing them from converting.
Payment Resources
82% of US-based shoppers cite credit/debit cards as their preferred method of online payment. Within this subsection of payment preference, however, businesses should consider offering a variety of payment options so customers have greater flexibility to purchase. For example, Buy Now, Pay Later (BNPL) apps like Klarna and Afterpay allow users to divide their purchases into several interest free installments. Further, integrations like Google Pay and Apple Pay allow customers to use credit or debit card data they've pre-stored for a convenient checkout experience.
Freelance Resources
If you don't yet have the budget to build out a marketing department or hire an agency, freelancers can help you affordably complete important projects for your business. Freelance marketplaces like Fiverr and Upwork allow you to post a range of different projects like:
video production

website building

mobile app development

search and display marketing

chatbot development

graphic design

3D and 2D models

and copywriting.
You can set your own pricing (and platforms usually take a fee for each job), but be aware that the quality of work is usually commensurate with the price you're willing to pay.
Conclusion
Running a business isn't easy, but the right tools can help you and your team operate more efficiently. Whether you are running lean or are working to scale, consider the resources in this article to help you reach your goals. If you are looking for fulfillment resources and solutions, start a conversation with IronLinx today.