News and Insights
E-commerce, Logistics, and Small Business Management
5 Ways to Sell More During the Holidays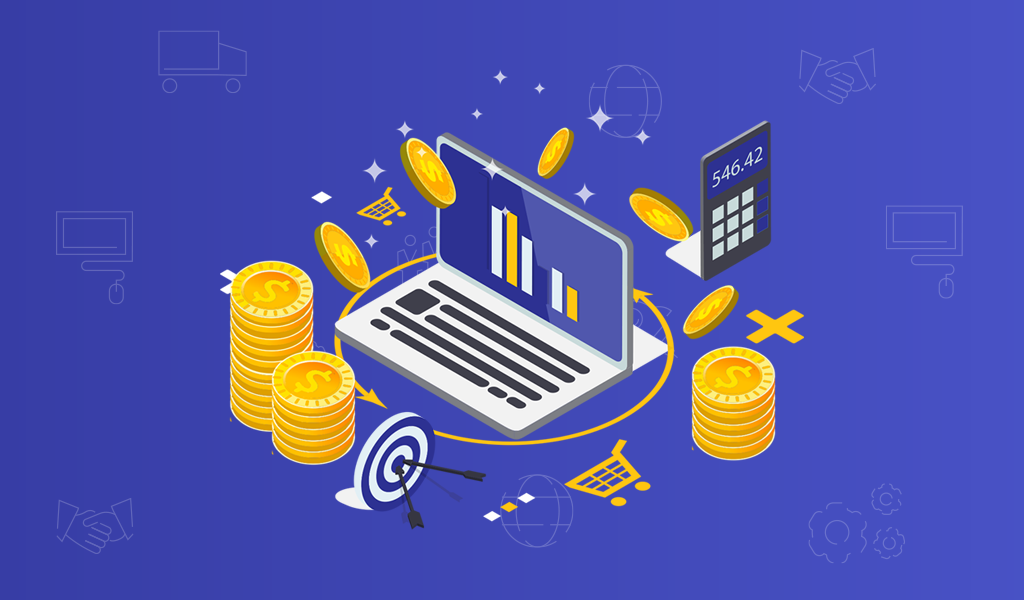 In eCommerce, the holiday season is often the busiest time of year. Whether customers are treating themselves to Black Friday deals or are looking for gifts for their loved ones, shopping online is the most convenient and often the most affordable way to accomplish their goals. Capitalize on your customers' festive enthusiasm and sell more this holiday season by employing these five helpful strategies: 
Personalize the Experience
Show your customers how much you appreciate them with customized attention. If you are running at scale, reaching out to customers individually may prove difficult, but you can always invest in technology that provides personalized content showcasing relevant products.
Tips:
Utilize personalization tokens in emails and in subject lines

Leverage apps that tailor "you might like" product recommendations based on customers' prior purchases

Segment

customers so marketing content and ads make sense for your audience

After a customer submits an order, employ a robust

post-purchase

email flow to keep them coming back for more
Create Urgency
Studies suggest that impulse buying and the fear of missing out (FOMO) are major factors in online purchasing behavior. Motivate potential customers to convert by employing urgent language in your marketing content, displaying social proof within your store, and offering limited-time rewards for buying your products.
Tips:
Use a time limit for sales and discounts

Send frequent communications as sales near their final hours

Integrate in-store apps that display social proof (reviews, items left in stock, if other shoppers have an item in their carts, etc.)

Create incentives for referring friends and family to your business

Offer limited products for a limited time
Provide Value
Providing your customers with helpful resources this holiday season is an expedient way to earn your customers' trust and highlight your brand's value. If you are already creating content, increase your budget to include things like guides, blogs, whitepapers, and other useful tools that your customers crave. Giving your customers the resources they need to be successful this holiday season empowers them and makes it easy for them to envision which of your products will delight their friends and family.
Tips:
Distribute a holiday lookbook, which showcases your products with different styles, models, backdrops, etc.

Develop gift guides and shopping lists that feature your products — this reminds customers of your offerings and helps them ensure they have gifts for everyone on their list
Enhance Your Marketing Approach
Most eCommerce sellers find customers through running ads on social media platforms like Instagram and Facebook. If your business is already running ads, consider upping your ad budget by 15-20% during the holidays. Whether you are creating new advertisements or just expanding the reach of existing content, be sure to double check that you are targeting the right audiences for your products.
Tips:
Ensure that your audiences are segmented appropriately and that your advertisements make sense for those segments

Implement holiday-inspired photography, copy, and graphics to encourage shoppers to buy

Review last year's ads to determine which strategies worked well, and repurpose them whenever possible
Upsell 
Upselling customers is a highly effective way to improve average order value this holiday season. Since your customers are already excited about shopping with your brand, providing them with reasonably-priced, novel items near the point of sale is enticing. In addition to snagging their intended items, customers can bag a few additional stocking stuffers for their friends and family, and cross one more item off of their hectic holiday to-do lists.
Tips:
Leverage applications within your store to make upselling easy for you and your customers

Price products reasonably so customer are tempted to add them to their carts

Consider upselling mystery items in addition to standard products
Conclusion
This holiday season, increase your selling power by focusing on your customers, leveraging urgency, providing value, expanding your advertising reach, and creating opportunities for upselling. Did you try any of these strategies? Let us know in the comments! If you are looking for help with order fulfillment this holiday season, contact IronLinx today.