News and Insights
E-commerce, Logistics, and Small Business Management
Fundamentals of eCommerce: Establishing Trust Online through Website Design, Presentation, and Content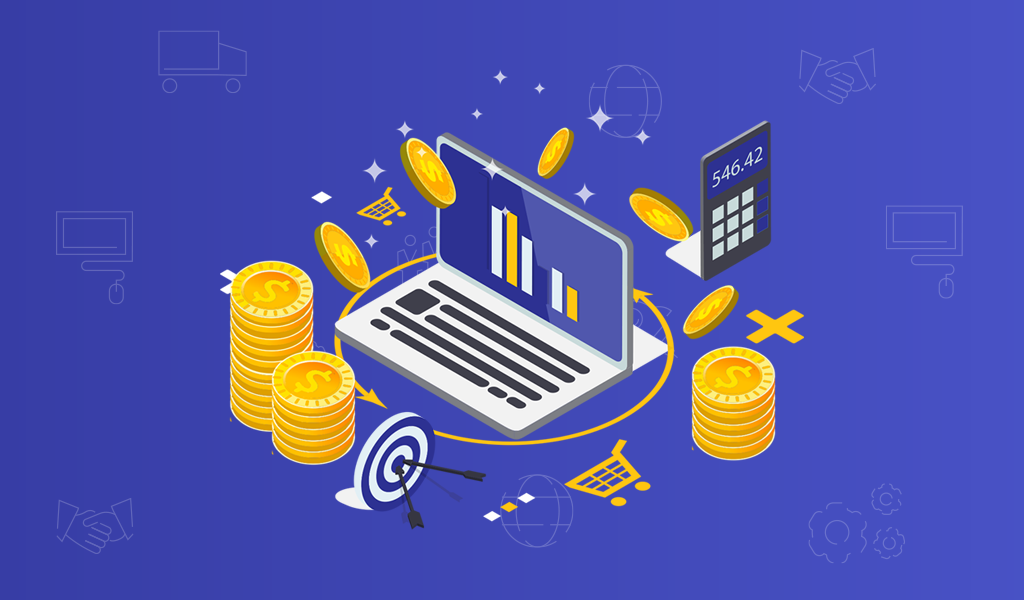 Establishing and maintaining trust as a seller is a fundamental component of eCommerce. Obviously, trust is multi-faceted; however, in this post, we discuss ways to leverage website design, presentation, and content to enhance perceptions of trustworthiness and improve store outcomes.
Specifically, we explore:
Making a good first impression

Presenting essential information

Weaving in the "Why and Who" behind brands
Establishing eCommerce Trust: Making a Good First Impression
Unfortunately, low barriers to entry invite a wide array of clueless and/or ill-intentioned sellers into the eCommerce space – participants who proceed to mislead (knowingly or otherwise) shoppers by means of bootleg inventory, cheaply made imitations, fake websites, and false promises.  Accordingly, though eCommerce is booming, buyers are understandably skeptical of unknown brands and are prone to bounce from landing pages upon even the slightest inkling of distrust.  First impressions are, therefore, absolutely critical to eCommerce success.
A few tips:
Landing page user interfaces should be excellent – low-quality and/or poorly designed landing pages immediately breed distrust.

The "feel" and visual aesthetics of landing pages should match that of the rest of the website (including checkout processes) – sudden changes in visual cues, even if subtle, often startle users who have developed visual expectations.

User experiences should be optimized for different devices and browsers – underserving a segment of your audience that uses a certain device or browser is generally avoidable.

Carefully monitor website speed – slow loading times materially increase bounce rates.

Be careful when adding new website applications that nothing else breaks as a consequence – not all applications play nicely with each other.
Establishing eCommerce Trust: Presenting Essential Information
Clearly presenting essential information is critical for building trust online.  Consider:
Product photography (and videography)

: Online shopping strips away much of the sensory experience which dominates in-person buying; therefore, the visual elements of product presentation are critical.  No matter how good your photography (and videography) may be, continue to invest more resources into making it even better.

Detailed Descriptions

: When developing product descriptions, key information should be easily accessible (preferably in a selectable, collapsible format so as to avoid overwhelming customers with long blocks of text). Using bullet points can help to focus the attention of impatient shoppers. 

Returns and Exchange Policies

: According to BigCommerce, a

large majority

of eCommerce shoppers check returns and exchange policies

before

making a purchase. As such, these policies should be both clear and easily accessible throughout the buying process.

Customer Reviews

: For many eCommerce sellers, reviews are key to winning over skeptical first-time buyers. Consider using private beta testers and/or a curated list of top customers to amass reviews before dropping a new item or collection to the public. 

Contact Information

: Providing clear and easily accessible contact information is one of the most important elements of building trust. Today, many direct-to-consumer brands offer text-based, WhatsApp (especially if much of the client base is international), and direct message support via popular social media applications (Facebook, Instagram, and Twitter) alongside traditional e-mail and (less commonly) telephone support.
Establishing eCommerce Trust: Weaving in the "Why and Who" Behind Brands
An effective means by which eCommerce firms can establish and maintain trust is through a detailed look into the underlying "Why and Who" behind their brands.  Consider, for example, Bambas and Warby Parker – firms whose underlying missions are rooted in the one-for-one donation model.  Many consumers naturally love (and trust) firms which appear to be (and, preferably, are) socially-conscious.  Additionally, providing transparency through in-depth background stories, profiles of the founding team members, and/or other unique ways to connect with customers on a human level are all advisable means by which to establish rapport and build trust (see: Trader Joes and Everlane).  
A few tips:
Consistent, brand-centric story-telling effectuates a brand investment which isn't easily (or at all) transferable if promises aren't kept – thereby signaling dependability relative to dropshippers and other short-term-oriented sellers who generally cannot afford to make such an investment (since it will likely have to be abandoned).

Authenticity and vulnerability are becoming somewhat overused terms; however, embracing both is an effective means by which to assuage the fears of first-time buyers.

When in doubt, communicate more – transparency is both rare and attractive in the eCommerce space.
Conclusions
As the motley crew of ill-equipped sellers and/or outright fraudsters continues to plague the eCommerce landscape, legitimate brands must redouble their efforts to establish and maintain trust with their prospects and clients.  In all likelihood, things are only going to become more difficult over time.