News and Insights
E-commerce, Logistics, and Small Business Management
How to Prepare Your eCommerce Store for the Holidays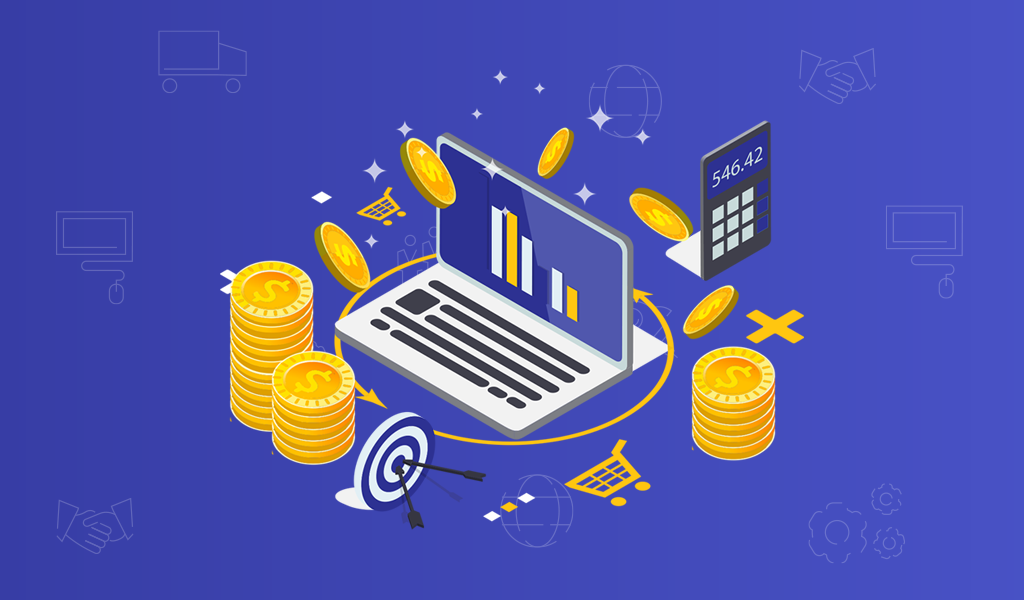 It is never too early to begin preparing your eCommerce store for the holiday rush. According to the National Retail Federation, 42% of shoppers in 2020 started their holiday shopping earlier than usual, with 59% beginning to make holiday purchases in early November. So how can you make sure your store is ready? Consider these tips:
Learn from Last Year
It is often easiest to plan ahead for the holiday season by reviewing your statistics and data from last year. If there were particular aspects of your peak season approach that were highly successful, capitalize on them again for this year. Conversely, if there were strategies that failed, take them out of rotation. Consider reviewing data on important topics like:
Popular products

Successful marketing campaigns

Traffic sources

Competitor activity

Revenue per visitor

Average order value

Conversion rate

Popular keywords
Organize Your Inventory
Leaning on historical data will also help you plan appropriate inventory levels and alert suppliers of any changes to your regular ordering patterns. If you have winning products that you expect to sell in high volume or if you plan to conduct aggressive marketing campaigns around new items, ensure that you have enough inventory on hand to meet both expected and unexpected surges. Also verify that you and/or your third-party fulfillment provider have automated reorder points and buffer inventory levels established to prevent shortages and issues, especially if you are using multiple sales channels. Being proactive with your inventory will be especially vital this year, considering ongoing supply chain issues and delays around the world. 
Optimize Your Store 
Having a responsive, fully operational webstore is imperative during the holidays. Ahead of the rush, consider running some A/B tests and/or other customer discovery activities to ensure that your website is user-friendly, intuitive, and functional. If your business realizes unprecedented levels of success, your online store will also need to be scalable, so factor this into any changes you need to make ahead of time. Site speed is especially critical, and this is true for both the mobile and desktop versions of a store. In fact, over half of users abandon a web page if it takes longer than three seconds to load. Consider some of these tips for optimizing load speed, and try to have any major changes to your website complete by October for a clean user experience during peak season.
Level Up Your On-Page Applications
This is an excellent time to optimize integrated applications on your website, which can have a profound impact on key performance indicators like average order value and revenue per visitor. Consider adding a countdown timer to encourage customers to purchase an item before they run out of time — leveraging the power of urgency can have a profound impact on conversion rate, and this is especially true for holidays like Black Friday and Cyber Monday. Furthermore, adding robust social proof to your pages and/or including a "You May Also Like" section can help your customers add to their orders.
Solidify Your Order Fulfillment Strategy
Having an effective order fulfillment, shipping, and reverse logistics strategy in place will help your business not only survive but thrive during the holiday season. Overall, 84% of customers say they will not shop with a retailer again if they have a poor delivery experience, and 98% of customers note that delivery influences their brand loyalty. To avoid catastrophe this season, consider working with professionals — third-party order fulfillment providers are able to offer many benefits like inventory management, efficient pick-and-pack processes, automation, and shipping discounts. If your business has recently experienced growth and/or is expecting material order volume around the holidays, working with a company like IronLinx may make sense for you.
Fine-Tune Your Shipping Strategy
Offering both fast and flexible shipping options will do much to keep your customers happy. Of course, customers always appreciate free (and fast!) shipping; however, if this isn't a possibility for your company, consider offering a variety of options — both premium and economy — to meet your customers' needs. As an aside, keep in mind that by minimizing packouts, you can often significantly reduce shipping costs — in our experience, unboxing is generally overrated, anyway!
Plan and Create Your Content Ahead of Time
In eCommerce, finding ways to stand out to potential customers can be challenging, but timely, useful, available content is one way to catch their attention. If you haven't already, create a content calendar that includes everything you would like to roll out to your customers, and get started on creating this content now. Also, don't be afraid to repurpose anything that worked from last year — just make sure it's fully updated to reflect the new season. Consider things like email marketing campaigns, gift guides, seasonal blogs, SMS marketing, and, of course, both organic and paid social media campaigns. Also, don't forget to create a cohesive seasonal look with your photography, banners, product descriptions, and other creative content for an eye-catching theme that inspires customers to convert.
Prepare Your Customer Service Channels
Accessible and responsive customer service channels will be important this holiday season. Last year, 77% of consumers said they would be more likely to buy from a store that provided the ability to message an associate, and 60% of consumers said they would purchase more if they could reach a chat bot. Furthermore, stores should consider leveraging virtual assistants who can respond to queries and concerns both on social media and via email to keep customers connected and calm. 
Conclusion
With the holiday rush starting earlier every year, aim to have your final preparations for the peak season ready no later than the end of October. If you would like additional information on how IronLinx can help with your order fulfillment and holiday season preparations, contact us today!