News and Insights
E-commerce, Logistics, and Small Business Management
How to Boost Sales Within Days of Launching Your eCommerce Store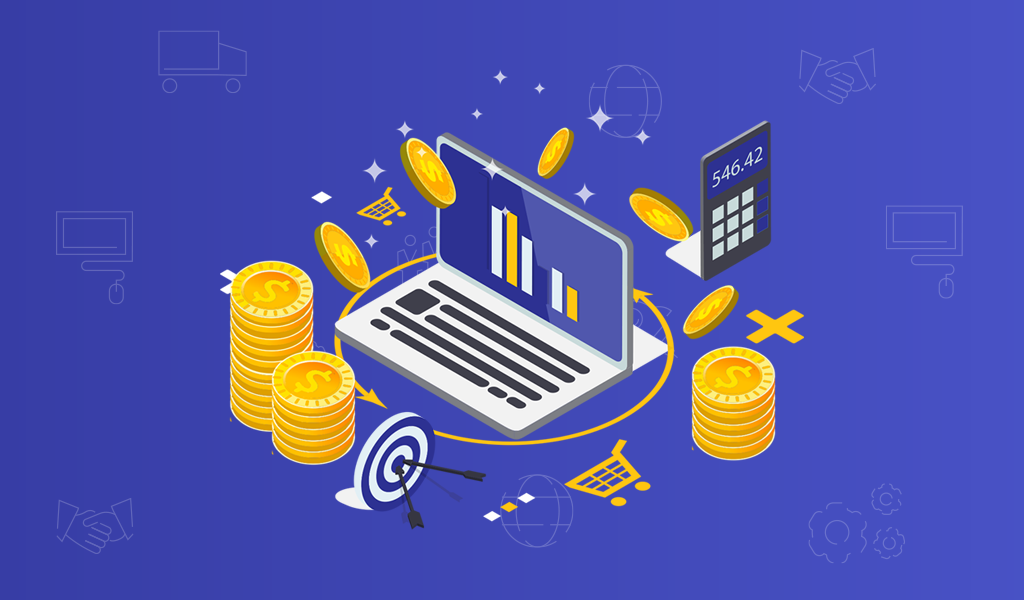 Launching an online store is an exciting accomplishment. In order for your business to be successful, however, you need to start making sales almost immediately to recoup the cost of your investment. To guide visitors to your new store and encourage them to convert, taking a multifaceted approach is key. Here are our top tips for getting your first sales after launch:
Run Advertisements
Running advertisements on social media is essential for garnering sales early in the game. While both paid and organic social media have a place in your overall marketing strategy, paid ads optimize the traffic that comes to your store. Platforms like Facebook, Instagram, and TikTok all utilize algorithms to get your ads directly in front of your target audience – this means that the people seeing your ads are highly likely to click through and make a purchase in those first few days after your store goes live.
Do a Giveaway
Create hype around your new business and your product launch by running a giveaway campaign. Overall, eCommerce customers respond well to receiving free goods and services – in a 2018 survey, over 20% of customers noted that they would be likely to buy additional products from a retailer who offered them a giveaway. You could create a contest on social media ahead of your store's launch or simply offer to include something fun with your customers' first orders to motivate them to buy from your store. 
Leverage Personal Networks
Once your business is live, share broadly about your new endeavor to garner your initial sales. Prioritizing posting content, offers, and giveaways on your personal and business social media accounts to connect with your followers and your followers' followers. Your posts could include things like engaging graphics, useful resources, and reminders about welcome discounts. Don't forget to make your content shareable!
Incentivize Sharing & Referrals
92% of consumers say that they are more likely to trust recommendations from friends and family than any other form of advertising. This means incentivizing referrals and encouraging people to share your store's social media content could have a major impact on your first group of sales. You could offer unique discount codes for anyone who refers new customers to your business, or you could simply run campaigns on social media where sharers are entered in a drawing for one of your products. Get creative and motivate your family, friends, and connections to spread the word about your new shop.
Offer a Welcome Discount 
Offering new guests a welcome discount via an email capture form has two major benefits: it can encourage them to convert, and it provides your business with their email address for your distribution lists. Many retailers program a small form to pop up whenever a customer visits their online store for the first time. Customers enter their email address in exchange for a 10-20% discount in their inbox. Usually, consumers are delighted to receive their first product from your store at a discount, and they will likely spread the word about your customer-friendly marketing to their friends.
Send Emails
Accordingly, creating an email campaign is an effective way to quickly get word out about your new business. First, consider using a platform like HubSpot, MailChimp, or ConstantContact. These programs allow you to create email lists, segment contacts, and track metrics like open rates, click-through rates, etc. The content of your first email campaign should highlight your new products and clarify any welcome discounts you decide to offer.
Employ Urgency
Urgency is a useful marketing tactic which helps to increase conversion by prompting anxiety, the fear of missing out (FOMO), and rapid (impulse-based) purchasing decisions. Encourage first time customers to purchase by incorporating tactics like countdown timers, flash sales, limited releases, and limited stock. Remind them that there is no time like the present to purchase your products!
Prevent Cart Abandonment With Exit Offer
Cart abandoners are customers who begin the purchasing process but do not complete it. This can happen for a variety of reasons: they were interrupted during their purchase, they saw an extra charge in shipping/handling, they decided they did not want the product, etc. The good news is that these customers have shown an intent to purchase, and, with some encouragement, are likely to buy. Offer anyone who tries to exit your site with items still in their cart a special discount, either via a pop-up window or an email. Even something as small as 10% off could nudge them to return and make their purchase. 
Conclusion
To find and convert customers within the first few days of launch, employ a marketing strategy that incorporates these helpful tactics. Further, social media is one of the most powerful tools you have at your disposal, so be sure to run ads, post content, and incentivize sharing to drive traffic to your store. If you are ready to partner with a third-party fulfillment provider like IronLinx to take your business to the next level, contact IronLinx today.