News and Insights
E-commerce, Logistics, and Small Business Management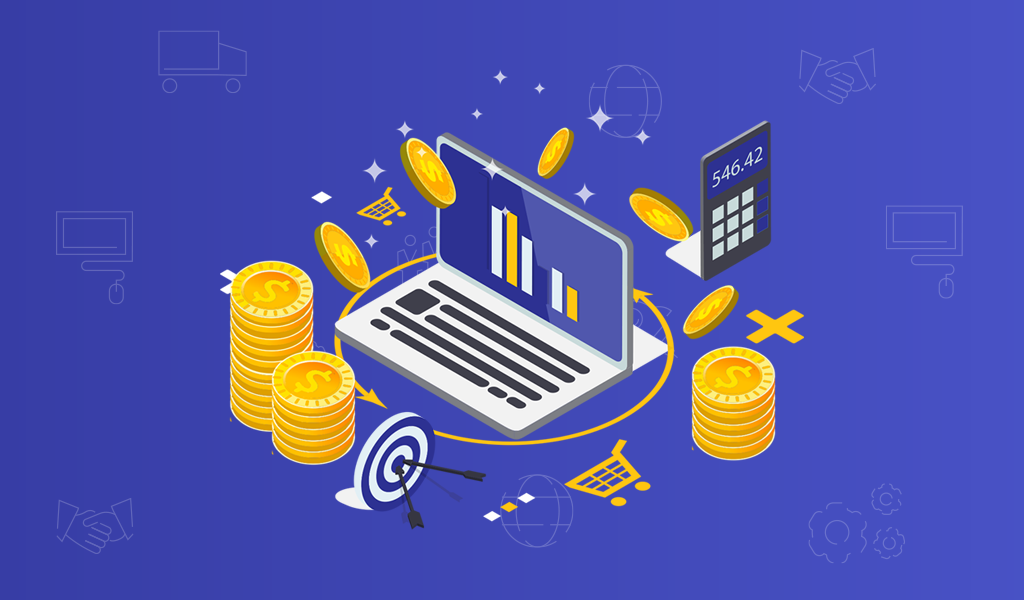 Content marketing is rapidly developing as a differentiator among eCommerce brands. In 2021, Hubspot reported that 82% of eCommerce sellers employed content creation as part of their marketing strategy, up 70% from 2020. The eCommerce landscape is vast and crowded – accordingly, businesses can employ useful resources like blogs, eBooks, gift guides, videos, and other engaging media options to help customers feel empowered and eager to invest in brands who clearly invest in themselves. In this article, we cover four useful types of content you can use now to engage customers and position your business as experienced and trustworthy.
Blogs
Blogs are perhaps the most famous form of content marketing – in fact, 92% of content marketers use blogs to enhance their strategy. They are popular with sellers due to their versatility: blogs usually range anywhere from 400 to 1000 words, and they can be written by employees, freelancers, CEOs, or even guest bloggers. Businesses often use blogs to cover topics related to their business, products or industry. They typically include links to products and a call to action that encourages readers to interact with their store. Some companies have found success with longer blogs (especially from an SEO perspective), though readers tend to prefer simple, crisp content that helps them easily learn. If you are considering incorporating blogs into your marketing strategy, consider the following tips:
Develop original content that provides information, tips, tricks, and advice about topics related to your business

Explain elements of your company's story, brand, and products

Discuss current industry trends

Write in a way that serves both your brand and your audience

Publish regularly (once daily, once weekly, bi-weekly, etc.)
eBooks
Some companies leverage long-form content like eBooks for delivering things like how-to guides, catalogs, etc. The typical eBook usually contains between 2,000 and 3,000 words, which means marketers can include different chapters, topics, and ideas within each publication. eBooks are particularly helpful to sellers because they can be used to generate leads – many companies require customers to opt in to a mailing list in exchange for access to their publication. If you would like to incorporate eBooks into your content marketing strategy, consider these tips for success:
eBook layouts can be tricky – a graphic designer can help you create a professional, appealing product that is easy for customers to consume

When writing eBook content, use bullets and headers to break up long chunks of text

Use attractive graphics to engage readers

Consider this expanded guide on

how to create an eBook
Gift Guides
If your business is product-oriented, you may want to consider developing gift guides as a way to help customers streamline their shopping. While many sellers generate gift guides to coincide with holidays like Christmas and Valentine's Day, these handy pieces of content can work well during any time of the year. They come in a range of formats – social media posts, blogs, PDFs, videos, and infographics are the most popular – here are some examples. When creating your gift guides, consider the following: 
Begin creating gift guides 3-6 months in advance of their launch

Leverage the guide's title to attract your target audience (e.g. "5 Gifts for Dog Lovers" or "10 Eco-friendly Gifts for Dad")

Include best-sellers and bundle your products to increase average order value (AOV)

Choose layouts and photography that highlight and complement your products
Videos
Many brands leverage videos to engage consumers and provide important information that helps their customers feel empowered. According to Hubspot, including a well-placed video on a landing page can increase conversion by as much as 80%. Whether you can afford to partner with a video marketing agency or you plan to create your own videos, ensure that your content is professional, informative, and useful to your customers. Consider taking one or more of the following approaches when developing your videos:
Create entertaining videos not directly related to sales to engage new audiences and increase brand awareness

Create informational videos to show off your products

Create educational videos to enlighten customers about your products

Create videos on social media to foster growth in your target audience
Conclusion
Overall, content marketing is an excellent way to increase your company's clout with existing and potential customers. To achieve consistent, high-quality content creation, consider investing in either in-house or outsourced creative resources. While this can be expensive, rewards often include stronger conversion, higher AOV, and overall improved profitability. If you are looking for additional small business management resources or would like to learn more about how a third-party fulfillment provider can help your business grow, contact IronLinx today.