News and Insights
E-commerce, Logistics, and Small Business Management
How to Blend Organic & Paid Social Media Marketing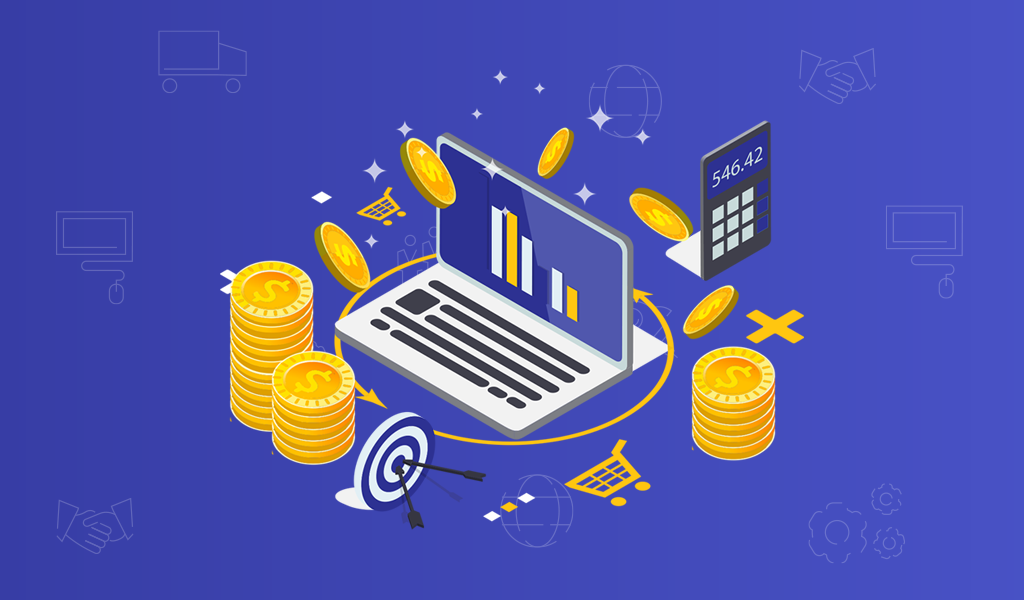 Social media marketing is arguably the most powerful tool an eCommerce seller can wield to get their brand in front of customers — as of April 2021, 82% of the United States population had active social media accounts on platforms like Facebook, Instagram, YouTube, TikTok and LinkedIn. While sellers generally know that both paid and organic content on these platforms can influence existing and potential audiences, finding the right balance can sometimes be elusive. 
In this post, we explore the core differences between organic and paid social media content and offer six pieces of advice for blending organic and paid social media in eCommerce marketing:
Not all promotional posts need to be paid.

Boost your best performing organic content.

Optimize with A/B Testing.

Paid content should target people similar to your organic audience.

Re-engage your existing audience to stay connected.

Automation is your friend.
Organic Social Media Content: A Definition
Organic social media content includes posts, comments, and/or any other engagements that do not incur any incremental platform costs. Any brand can post organic content, but social media platforms often limit its reach to new and existing customers to encourage marketers to buy ads. When you post organic content, you can expect a percentage of your brand's followers, their follower's followers, and people following any hashtags you use in your content to see it. eCommerce sellers commonly use organic content to:
Establish their brand's personality and voice with customers

Build trust, authority, and relationships by sharing information/entertaining content

Repeatedly engage customers at different stages of their buying journey

Triage customer questions and complaints
Paid Social Media Content: A Definition
As expected, paid social media requires marketers to pay for posts (which then become "ads") — this allows content to be shared with new audiences beyond a brand's existing followers. Paid social media includes designed advertisements, sponsored messages, and "boosted" (monetized) organic content. 
When you post paid content, platforms show your content to your followers and to potential customers whose interests and behavior match up with your brand. Overall, eCommerce brands use paid social content to:
Raise brand awareness and attract new followers

Promote latest offerings, deals, etc

Generate ideal customer leads

Drive conversions
Organic vs. Paid: What's the Difference?
Paid social media content requires a budget and primarily helps eCommerce brands gain a larger audience and new customers; organic social media can be posted for free, and it remains essential for building trust and maintaining relationships with existing customers. On the whole, organic social media is often overlooked by many eCommerce brands since organic reach continues to trend downwards; the limitations platforms place on organic posts can be imposing, but strong testing should allow marketers to discover what works and what doesn't. 
A Case Study: You are the purveyor of hiking and camping products. If Facebook perceives that you have organically posted a photo of camping gear, and your product is mentioned in the copy of your post, it will probably restrict the reach of your post severely, encouraging you to purchase an ad instead. If you post a photo of a forest, however, and ask a general question to your audience, Facebook is more likely to allow your post to reach more of your followers. 
Organic content is often significantly slower to reach business goals than paid content. It persists in many places, however, as a nuanced, cost-effective, long-term strategy for eCommerce brands, especially when combined with paid content whenever possible.
How to Integrate Organic and Paid Social Media into a Marketing Strategy
The foundation of an integrated social media strategy is to use organic content to serve and entertain your existing followers and purchase paid content to attract new followers to your brand. Here are six important pieces of advice:
#1. Not all promotional posts need to be paid.
While ads are essential for reaching new customers, a well-crafted organic post that appeals to your audience can also deliver excellent results. For example, if you are announcing a new product, collection, partnership, or service, your existing followers should be the first people informed. A creative organic campaign with compelling copy and visuals will bring buzz to your brand. It is important to remember, however, that the algorithms may limit the reach of organic posts as we discussed earlier.
#2. Boost your best performing organic content.
If you have success with a specific type of organic content, consider converting it into paid advertising — if your existing audience likes it, chances are that new followers will also enjoy it. Boosting organic content is low-risk and low-effort because brands do not have to create new ads or a full campaign to run them. Allocating a small budget to boost the top post from the past week/month is a useful tactic for eCommerce brands.
#3. Optimize with A/B testing.
Before allocating a large marketing budget to organic or paid content, test different versions with a smaller audience to see what resonates. While A/B testing is the most valid way to determine optimal content performance, you can also engage in an array of other customer discovery methods to analyze which content users like best. Test the call-to-action (CTA), copy, visuals, placement, format, and audience targeting to determine the best version of your ad — benefits of testing results include a more enjoyable ad for your customers and cheaper ad spend for you. 
#4. Paid content should target people similar to your organic audience.
As your organic audience grows, you will gain more data; this will allow you to truly define your ideal customer segments and to develop a campaign audience that resembles them. This allows you to attract buyers similar to those already invested in your brand. Many social media platforms have the ability to create "lookalike" audiences of potential customers based on different customer segments (best customers, newsletter subscribers, etc.) — and since these new consumers will already look and act like your existing customers, they are highly likely to convert.
#5. Re-engage your existing audience to stay connected with them.
All eCommerce brands should commit to regular connection with their existing audience through both organic re-engagement and paid retargeting strategies. Studying which organic content performs the best and repackaging it for followers can be relatively low-cost and highly profitable — this strategy targets people who have previously demonstrated a level of interest in your brand. If you have the budget, organizing a retargeting ad campaign can also attract people who have already interacted with your brand, encourage them to return to your store, and convert.
#6. Automation is your friend.
Carrying out your paid and organic social media content strategy requires time, money, and other resources. To streamline your social media process, automate as many functions as possible; doing so can greatly increase your output and allow you to focus on other aspects of your business. Suggestions for automation include:
Scheduling organic posts in advance (this may require a SaaS investment like

HubSpot

)

Standardizing a process for copyediting and approval

Setting up custom, automated triggers for boosted posts
Conclusions
To create a strong marketing strategy, sellers should leverage an integrated social media approach: use organic content to maintain and cultivate relationships with customers, and use paid content to discover and convert new customers. Combining paid and organic tactics allows for versatility and expansive audience coverage that positions your business for success.