News and Insights
E-commerce, Logistics, and Small Business Management
eCommerce Order Fulfillment: Five Easy Ways for eCommerce Brands to Save Money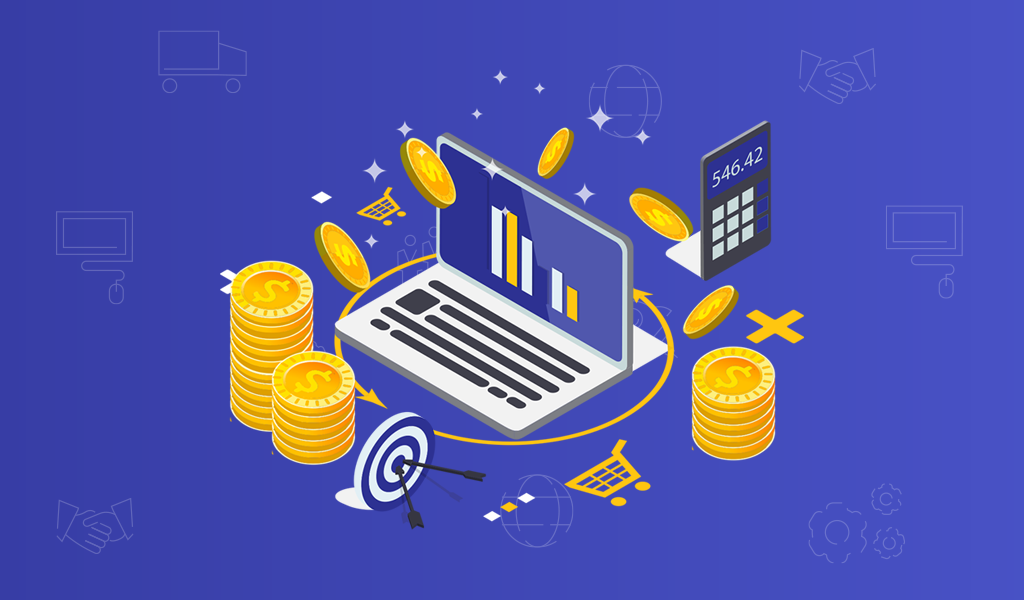 As a provider of eCommerce order fulfillment services, we are often asked for suggestions as to how brands can reduce operational costs.  In this post, we explore five unique opportunities:
The Unboxing Experience

Dimensional Weight

Product Bundling

Mystery Products

Economy Shipping Methods (Parcel Select Offerings)
The Unboxing Experience
In eCommerce, the unboxing experience has achieved near-sacred status as a cornerstone of branding; however, while a memorable unboxing experience certainly can help to make an outstanding first impression, increase perceived value, and build brand loyalty, it often comes at a heavy cost.  By its very nature, unboxing typically harnesses bespoke packaging materials, branded marketing inserts, and precise presentation – all of which quite naturally put upwards pressure on costs.  Further, elaborate packouts tend to increase both actual and dimensional weight which can materially impact shipping rates – especially for shipments which are pushed across critical demarcation lines (such as one pound).
A few tips:
Keep the usage of customized packaging materials to a minimum in order to reduce materials setup, storage, and handling costs.

Minimize, as best as possible, the complexity of packouts to reduce the labor needed.

Be careful of adding too much actual or dimensional weight – mistakes on this front are common and can easily cost brands several dollars or more per shipment.
Dimensional Weight
Building off of the above, dimensional weight (also referred to as DIM weight or volumetric weight) is deserving of attention all by itself.  Dimensional weight is a component of many carrier pricing structures which is designed to adjust the shipping prices of low-density parcels upwards.  Believe it or not, an extra fraction of an inch in any dimension can actually lead to a significant increase in a package's shipping cost if it is enough to push its dimensional weight above its actual weight.  
A few tips:
Keep in mind that dimensional weight is calculated using outer dimensions while packaging materials are often identified and sold by inner dimensions (the fraction of an inch difference on all three dimensions, for instance, turns a standard 12" x 12" x 12" carton into a 13" x 13" x 13" carton).

Dimensional weight is generally charged by all carriers (albeit, somewhat differently); however, it usually doesn't impact shipments with actual weights of less than one pound.
Product Bundling
Product bundling is a very easy and effective way to reduce operational costs per item (while simultaneously raising average order values).  Bundling may involve selling multiples of a single SKU or grouping together disparate SKUs into attractively priced and promoted combinations.  Bundles that are pre-assembled or pre-kitted tend to generate the most substantial labor savings; however, bundles that can be pieced together on the fly with the help of order fulfillment technology can help to dramatically reduce inventory costs for those who need to utilize the same base SKUs across a wide array of combinations.
A few tips:
Bundling without the help of applications which can break the bundles down into their components for inventory management can create supply chain headaches.

Pre-assembly (or pre-kitting) is useful for bundles which are either consistently offered and/or sell in high volumes.

Assembly-on-the-fly is useful across higher SKU and listing counts – especially when the same base SKUs are going to be used across many different bundles (which would render pre-assembly ineffective).
Mystery Products
Mystery products are frequently offered by eCommerce sellers as a low-cost upgrade which can help customers to inexpensively reach free shipping thresholds or otherwise marginally increase their order values.  From an operational perspective, mystery products offer an excellent opportunity for brands to rid themselves of unsold inventory – without having to simply throw them away.
A few tips:
With the help of an upsell application, mystery offerings are a simple – and effective – upgrade for increasing average order values.

For many brands, mystery categories are often top-five performers.
Economy Shipping Methods (Parcel Select Offerings)
For brands with moderate to high volume, economy shipping methods – UPS Mail Innovations, UPS SurePost, FedEx SmartPost, and DHL eCommerce – offer the possibility of significant per package cost savings.  Of course, these savings depend largely on volume, actual weight, and dimensional weight; however, for the right packages (especially for those between 2-4 pounds), savings of several dollars or more per shipment are possible.
A few tips:
These cost savings come at the expense of expected transit times.  On average, economy shipments are only a day or two slower than USPS First-Class and USPS Priority; however, when capacity is tight, shipping delays can be particularly severe – leading to customer service headaches; brand damage; and increased costs due to reshipments, cancellations, chargebacks, and lost packages.

During the retail season, we generally do not encourage the use of these methods as they are never guaranteed to deliver on time – and perform especially poorly when volume is heavy.

Since the outbreak of COVID-19, average transit times have slowed somewhat relative to what is normal – making economy methods riskier.
Conclusions
Every eCommerce business is different and the suggestions above don't always apply; however, each of the five areas outlined above is worthy of exploration.