News and Insights
E-commerce, Logistics, and Small Business Management
Are Economy Shipping Methods Worth It? A Few Thoughts on UPS Mail Innovations, UPS SurePost, FedEx SmartPost, and DHL eCommerce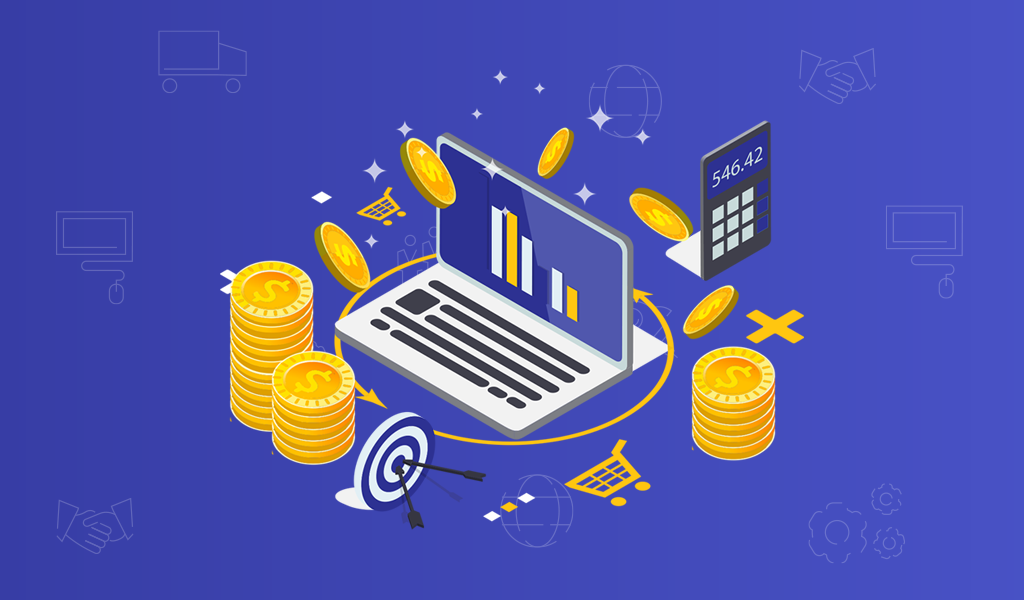 For eCommerce sellers with significant volume (more than 100 orders per day), material cost savings can be found by utilizing one or more of the hybrid (Parcel Select) service classes offered by USPS in conjunction with the other major parcel carriers: UPS, FedEx, and DHL eCommerce.  These economy service offerings – UPS Mail Innovations, UPS SurePost, FedEx SmartPost, and DHL eCommerce, respectively – are designed to blend the efficiency of the broader UPS, FedEx, and DHL transit networks with USPS's cost-effective last-mile delivery service to unlock savings with little impact (in theory) on overall shipping times.  
A couple of questions naturally arise:
How significant are the cost savings offered by these economy shipping methods?

Do these cost savings justify the tradeoffs?
In this post, we explore both of these questions from our perspective as an eCommerce order fulfillment provider.  Unfortunately, there is no definitive pair of answers which covers all contingencies; however, in the era of COVID-19, it is our opinion that these methods have generally not lived up to expectations – and should, therefore, be utilized with caution (especially as new variants like Omicron arise) until the return of something more closely resembling normalcy.
Economy Shipping Methods – Potential Savings
The potential savings inherent to economy shipping methods depend largely on volume, actual weight, and dimensional weight.  In terms of volume, these service offerings are no different than any other: the more, the better.  When it comes to weight, the biggest advantages tend to be in the range of 2-4 pounds (though there are exceptions) – with shipments to higher zones often realizing savings of several dollars or more per package.  Below one pound, there are some savings to be had for shipments between 8-15.999 ounces, but very little for lighter shipments.  At this time, all economy methods adjust at least somewhat for dimensional weight (a few, for instance, charge for oversized packages and not dimensional weight per se) which can offset any potential savings.
Economy Shipping Methods – Standard Shipping Delays
By design, economy shipping methods are going to be slower than higher-priced USPS categories like First-Class and Priority, on average.  Inherent to the Parcel Select program is the fact that it is a subordinated service class; therefore, if USPS faces capacity problems for any reason (excess demand, seasonality, staffing shortages, acts of God, etc.), economy shipments are going to sit until conditions change.  Normally, transit times are a day or two higher, on average; however, circumstances can arise leading to more extreme delays.  Oddly, the bottlenecks in the USPS network have led to a strange phenomenon in the first quarter of 2021: economy shipping methods have actually been outperforming USPS First-Class and Priority — due in large part to the fact that they have been bypassing the regional sort facilities at the heart of the capacity problems.  This is not normal and isn't expected to become the norm, but it has been noticeable.
Economy Shipping Methods – Severe Shipping Delays
Historically, severe delays have only really been a major cause for concern during the retail season (we generally encourage our customers to shift to alternative service classes from early December until guaranteed delivery dates have passed); however, since COVID-19 upended things in March, our customers have experienced some unusually severe delays.  For a couple of weeks in June, for instance, fewer than 75% of economy shipments arrived on time while 1% +/- took more than two weeks to reach their destinations.  Given the nature of these service offerings, keep in mind that delays like this are permissible from the perspective of both USPS and their partner carriers – exposing sellers to increased demands for reshipment and/or order cancellation which will not in turn be recoverable from the carriers.
Economy Shipping Methods – Package Loss
Economy shipping methods usually involve a handoff between the partner carrier and USPS – as such, some parcels are going to manage to slip through the cracks and either be misdirected, misdelivered, and/or otherwise lost in transit.  In our experience, package losses aren't that common with economy methods; however, they are a bit higher relative to both USPS First-Class and Priority (neither of which is exactly standard-setting in and of themselves).  Additionally, because of the handoff, neither carrier will generally accept responsibility for lost packages – thereby leaving losses to be borne solely by the seller.
Economy Shipping Methods – Customer Support
Slower delivery times, the occasional extreme delay, and higher rates of package loss inevitably lead to increased pressure on customer support.  These challenges are then often exacerbated by communication lags when it comes to pick up, movement, and delivery scans.  It's not uncommon, for instance, for the tracking websites of USPS and partner carriers to show different information about the same package – sowing confusion and distrust among end customers.  Additionally, when situations arise where there is an address problem (customer moved, incomplete address, etc.), resolution may be neither cost-effective nor possible.  A package sent to a forwarding address, for example, will often lead to a new USPS shipment – between the forwarding address and the new address – which will be charged COD upon delivery to the customer (who will usually refuse it).  Return shipments are also not built into USPS's pricing model – as such, returns will either be billed back to the shipper as separate shipments or destroyed.
Economy Shipping Methods – Brand Image Problems
Economy shipping methods can generate net savings (although the issues outlined above often cut into them significantly); however, these savings frequently come at the expense of a seller's brand image.  In our experience, customers tend to have trouble distinguishing between brands, carriers, and other service providers – blaming any and all mistakes which occur on the brands with whom they have transacted.  As such, the weaknesses inherent to economy shipping methods are bound to do some (or more) damage which might otherwise be avoidable.
Conclusions
In many cases, economy shipping methods do offer savings (several dollars per package can add up quickly); however, for many sellers (especially those concerned with protecting their brands), the degradation in service quality isn't worth it – especially during the COVID-19 outbreak which has put extreme pressure on logistics capacity.  In our opinion, low-cost sellers operating on thin margins are fully justified in utilizing economy methods (their models often depend upon it); however, higher-quality brands selling at steeper price points likely need to leave the extra money on the table in favor of their longer-term brand interests.