News and Insights
E-commerce, Logistics, and Small Business Management
Startup Order Fulfillment – When It Doesn't Make Sense to Outsource to a Third-Party Provider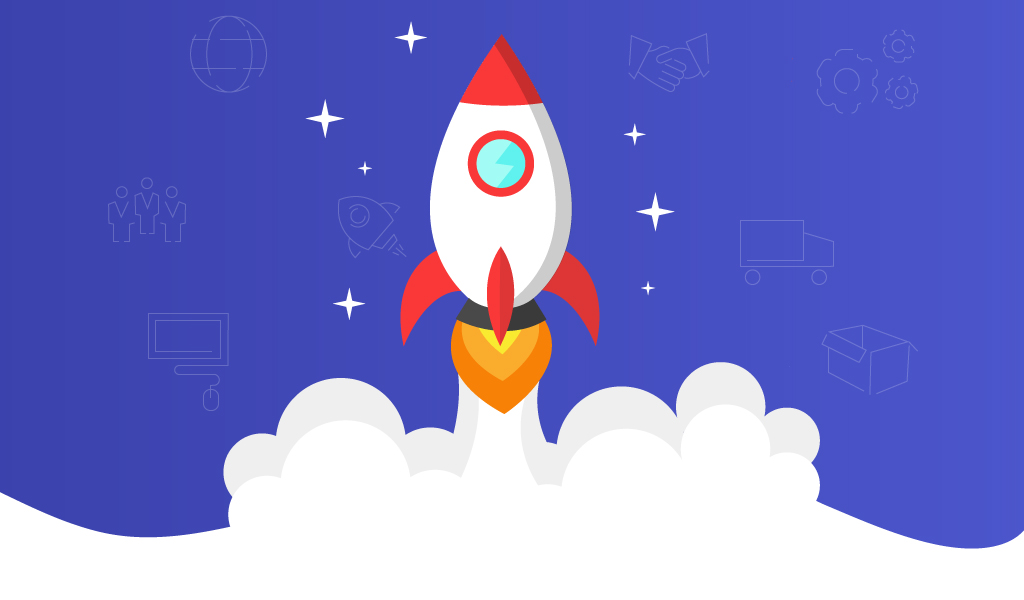 Outsourcing order fulfillment is frequently a smart strategic move for startups and other early-stage firms—in fact, for a small and fast growing company, the question of outsourced startup order fulfillment is generally one of when as opposed to if.  Of course, timing is dependent on a number of factors, but when one or more of the following apply, it often makes sense to make the change:
Day-to-day operations become unmanageable
Inadequate attention is being afforded to sales, marketing, and growth efforts
Increasing levels of complexity in the fulfillment profile
For some startups and/or business models, however, outsourcing order fulfillment may not make sense either at a certain point in time or, perhaps, ever.  Consider:
In-house manufacturing and/or existing resources are in place
Severe cash- and resource-constraints mixed with low volume
One-of-a-kind, made-to-order, and/or expensive products
Substantial specialization is required
Strict control over the post-purchase process
With exceptions, the applicability of any of the above might render outsourced order fulfillment solutions unsuitable.
Startup Order Fulfillment – In-House Manufacturing and/or Existing Resources Are in Place
A startup that is manufacturing in-house and/or already has existing resources such as dedicated space, labor, etc. in place is unlikely to be a good candidate for outsourced fulfillment services.  When products are manufactured in-house, the process of packaging them up in bulk and shipping them to a fulfillment operation which will then have to formally receive—a process that involves separation, count verification, quality assurance, data entry, and physical inventory put-away—the items before being able to pick, pack, and ship is likely to be a cash-depleting exercise.  This is especially true if the space, labor, and other resources needed to handle fulfillment in-house are already independently in place (oftentimes, manufacturing resources can double as fulfillment resources).
Startup Order Fulfillment – Severe Cash- and Resource-Constraints Mixed with Low Volume
For startups that are severely cash- and resource-constrained, outsourced order fulfillment is not a good idea when demand is either unproven and/or unstable.  Though an outsourced fulfillment partner can save small and fast-growing firms substantial amounts of money, it will absolutely never happen in the absence of volume—in fact, expenses will almost certainly go up.  For most fulfillment companies, minimum monthly fees add up to at least a couple of hundred dollars—not a lot of money, but when put up against the alternative of an already paid for kitchen, living room, garage, or basement, an outsourced solution is going to be more expensive if sales are not realized.
Startup Order Fulfillment – One-of-a-Kind, Made-to-Order, and/or Expensive Products
Order fulfillment houses are built to handle repetitive work.  In a perfect world, order fulfillment companies look for low SKU counts mixed with high volume as it minimizes internally-absorbed setup costs and generally produces more efficient pick, pack, and ship operations.  Accordingly, one-off products do not readily fit into the model.  The same is generally true for products that are made-to-order unless they are batched and shipped out periodically.  The value of a product is not typically a guaranteed deal breaker except for extremely expensive items that are small and light such as jewelry made from or including material amounts of precious materials.
Startup Order Fulfillment – Substantial Specialization Is Required
Assembly work is often sought after by order fulfillment operations as it helps to maintain a consistent baseline of activity to support a higher number of full-time workers—a point exemplified by the near-universal interest in landing subscription box accounts.  Some assembly work, however, is beyond the capacity of the typical fulfillment operation—especially if it requires specialized skills, machinery, and/or licensure.  Consider, for instance, the repackaging of dry food.  In most cases, standard order fulfillment operations have no problem handling the normal pick, pack, and ship requirements associated with this type of product; however, few if any can legally engage in actually packaging or repackaging the product for sale or resale.
Startup Order Fulfillment – Strict Control over the Post-Purchase Process
To ensure customer service standards, many startups want to maintain a tight grip on the entire post-purchase process; however, the profitability of outsourced order fulfillment services is generally not consistent with such control.  In fact, fulfillment profitability has an inverse relationship with points of customer communication – and excessive control exhibited by the customer over the process is bound to fray the typical seller/fulfillment relationship rather quickly.  Pricing models do exist to accommodate high-touch service levels, but they are often not affordable. 
Conclusions
For some startups outsourced fulfillment isn't an option; however, there are many instances when it is.  For a more complete exploration, please take a look at Startup Order Fulfillment – When It Makes Sense to Outsource to a Third-Party Provider.