News and Insights
E-commerce, Logistics, and Small Business Management
5 Steps to Grow Your Startup Responsibly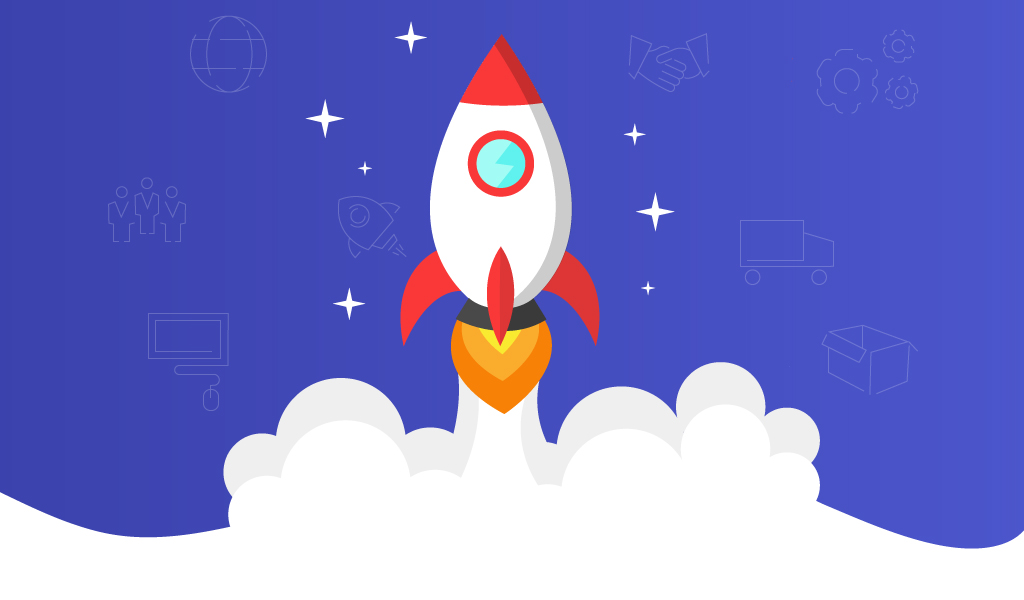 Launching a startup is an exhilarating experience, but it also comes with a significant amount of risk. Around one third of startups often collapse within their first two years, often due to a lack of preparation, research, and flexibility. Whether you are just starting out or hoping to scale your business in the near future, be sure to do the following:
Analyze your market.

Understand your target audience.
Establish your unique value proposition.
Measure your success.
Plan to scale.
How to Grow Responsibly
To best understand why these five actions are necessary for positioning your business for long-term success, let's examine them in greater detail:
Analyze your market.

Conduct thorough research to understand your industry and your market. This step will validate market demand for your product and help you either iterate or abort if demand does not exist. To fully evaluate market need for your product:

Engage in market research. How large is your current market? What share of the market do you anticipate being able to realistically obtain? Finding answers to these important questions and reviewing published data about your industry will help you best understand how your business might perform.
Evaluate your competitors. Consider the strategies and performance of your competitors. Who are their current customers? What is their unique value proposition? How successful are they in garnering market share? Allow this information to guide any iterations you need to make within your business.

Understand your target audience. Whether you have a significant amount of existing customers or are trying to build a customer base from scratch, conducting customer discovery and engaging in segmentation will allow you to best understand who is likely to buy your product. To analyze your target audience, you will need to:

Survey existing and potential customers. Leverage email distribution lists or social media to survey customers about their demographics, activity, purchasing behavior, shipping preferences, and other important information related to your key performance indicators (discussed later in this article).
Research within your network. Liaise with connections through your social network to gain insight about your product and marketing tactics. Their feedback may provide valuable information about how you can market your product to your target audience.
Segment your customers. While mass marketing is easy and inexpensive, segmenting your customers to better target their needs will be essential for your company's longevity. If you have a website component to your business, there are many programs, like Google Analytics and Ahrefs, that can help you better understand who is interacting with your brand and how.

Establish your unique value proposition (UVP). Defining your product's unique value proposition is essential to developing both your brand and your marketing strategy. Before diving into product development, however, it is important to take the necessary steps to understand your market and your competition. Doing so will help you determine how to uniquely meet the needs of your target audience and how to present your product in a compelling way.

Determine your customer's point(s) of pain. Getting to the root of your product's unique value involves understanding your customers' point(s) of pain — you can do this through customer interviews, surveys, and general conversations within your network. You likely started your business because you believed in its benefits, but truly understanding its value involves doing some research.
Polish your pitch. Being able to articulate your product's unique value will allow you to impress potential stakeholders and investors — it also makes fine-tuning your marketing strategy less challenging. Keep your pitch to around 30 seconds — aim to introduce your company/product, highlight the value it brings to your customers, and, if you're pitching to an investor, try to secure some additional time to chat.
Be open to iteration. Market research, target audience analysis, and product development are all continuous, iterative processes. Allow your product to grow and change to meet the needs of your customers — staying agile will position your business for successful growth.

Measure Your Success. Building a successful startup involves a lot of trial and error. Whether you are running formal A/B testing on your website, engaging in customer discovery, or experimenting with new products, it is important to understand the metrics that provide the most insight about your business. Since many startups have an eCommerce component to their business model, some common key performance indicators (KPIs) to consider include:

Conversion Rate (CR) – the percentage of visitors to your store who make a purchase
Average Order Value (AOV) – the average dollar amount per order
Customer Acquisition Cost (CAC) – how much your company is spending on marketing to acquire a new customer
Shopping Cart Abandonment Rate – how many shoppers leave your store without completing their purchases.

Plan to Scale. Scaling your business should be a gradual process and a response to increased demand for your product. In the early stages of your company, you can likely preserve the longevity of your business by bootstrapping — do not take on unnecessary debt, limit your spending, and do your best to leverage free resources that are available to you. If your business takes off, and growth begins to overwhelm your capacity, it is important to develop responsible plans for scaling:

Reinforce technology. As your business grows, data protection and smooth technology integrations are essential. You may find that you need to either hire employees specifically for IT support or outsource your IT needs, so budget for this accordingly.
Consider outsourced fulfillment. For product-based startups, investing in a third-party fulfillment provider makes sense for some businesses but not for others. If you are overwhelmed by either picking and packing orders or the complexity of your growing business, a third-party fulfillment provider may be able to help.
Find space to work. If a common workspace is needed, consider opting for a serviced office or coworking arrangement rather than a more traditional office setup to save money on rent.