News and Insights
E-commerce, Logistics, and Small Business Management
5 Ways to Find New Customers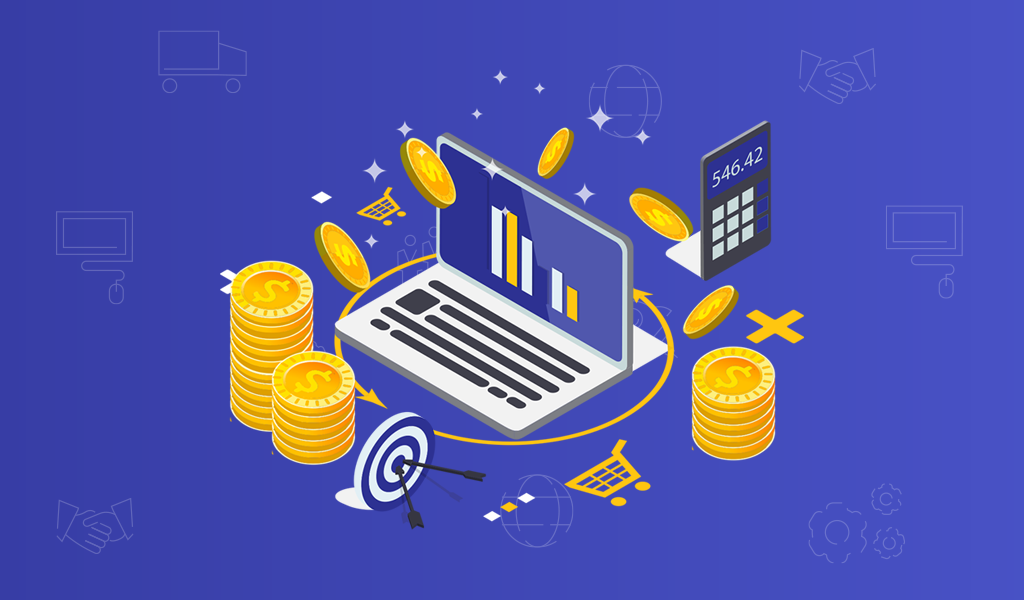 If you are like other business owners, perhaps your new year's resolutions include scaling your business over the coming months and years. Whether your company is brand new or has been around for a while, knowing how to find and keep the right customers is essential for growth. In this article, we cover five important tactics that can help you acquire new customers and take your business to the next level.
Identify Your Target Audience
Market segmentation is arguably the most important activity an eCommerce seller can undertake to boost success and add new consumers to their customer base. Segmentation is the process of dividing customers into different groups based on demographics, behavior, and/or other characteristics. It helps business owners to better understand their customers and more effectively target them with marketing and advertising content. Once a business has fully mapped out its existing customer base, it can use information gleaned via segmentation to effectively target new potential customers with personalized content to encourage conversion and, ultimately, growth. If you are new to the concept of customer segmentation, we recommend exploring these six customer segments that are often useful for eCommerce brands.
Diversify Your Sales Channels
In eCommerce, diversifying your sales channels is another proven way to boost your customer base. As customers become increasingly reliant on the convenience of online shopping, having your product available on multiple platforms allows consumers to more readily find you and convert. Remember:
Offering your product for sale through a variety of channels allows your target audience easy access to your products.

Customers can choose the most convenient channel to make a purchase.

Pairing your multichannel sales approach with a strong marketing strategy will make your brand impossible to ignore.

Selling your product on platforms that don't (yet) include your competitors allows your products to be front and center. 
Develop a Content Strategy
Content marketing has risen in popularity due to the range of benefits it provides both sellers and consumers, and it can also help a business secure additional customers. When sellers create helpful resources like blogs, eBooks, videos, and guides, they position themselves as experts who are trustworthy. As your customers (and potential customers) consume these resources, they become empowered and knowledgeable about your products, and they are able to speak positively about your brand. Develop a content strategy that highlights your best assets, and leverage social media as a channel for sharing your innovative work. This will allow you to reach both existing customers and new prospects when any of your followers share your resources with others.
Improve Your Store
Establishing trust with existing and potential customers is critical in eCommerce. In order to appear trustworthy, business owners and web developers need to leverage the presentation, usability, and content of their storefronts to impress consumers and earn their confidence. When creating or updating your store, be sure to consider these seven important attributes that will inspire new customers to convert and shop with you for years to come:
Streamline your navigation.

Simplify checkout.

Use exceptional copy.

Invest in professional photography.

Personalize content.

Use quality technology.
Generate Social Proof
While there are many ways to convince potential customers that your business is trustworthy, incorporating social proof is an important part of any eCommerce marketing strategy. Social proof is a concept that stems from normative social influence, or the idea that people are highly likely to conform to the behaviors and actions of the people around them. Social proof encompasses tactics like case studies, testimonials, reviews, social media posting, and influencer marketing; these strategies help a business prove that customers like their services/products and potential customers should, too. Check out our article on approaches to social proof and how marketers use it to influence their target audience. 
Conclusion
Finding new customers is important for growth, but keeping them is even more essential. Once you have adopted one or more of these helpful tactics, don't forget to test their effectiveness. Keeping track of key performance indicators (KPIs) will help you better understand the impact any changes you make to your brand, store, or strategy will have on your business in the long term. If you would like to learn more about how a third-party order fulfillment provider like IronLinx can help you grow your business, contact us today.