News and Insights
E-commerce, Logistics, and Small Business Management
7 Characteristics of a Successful eCommerce Store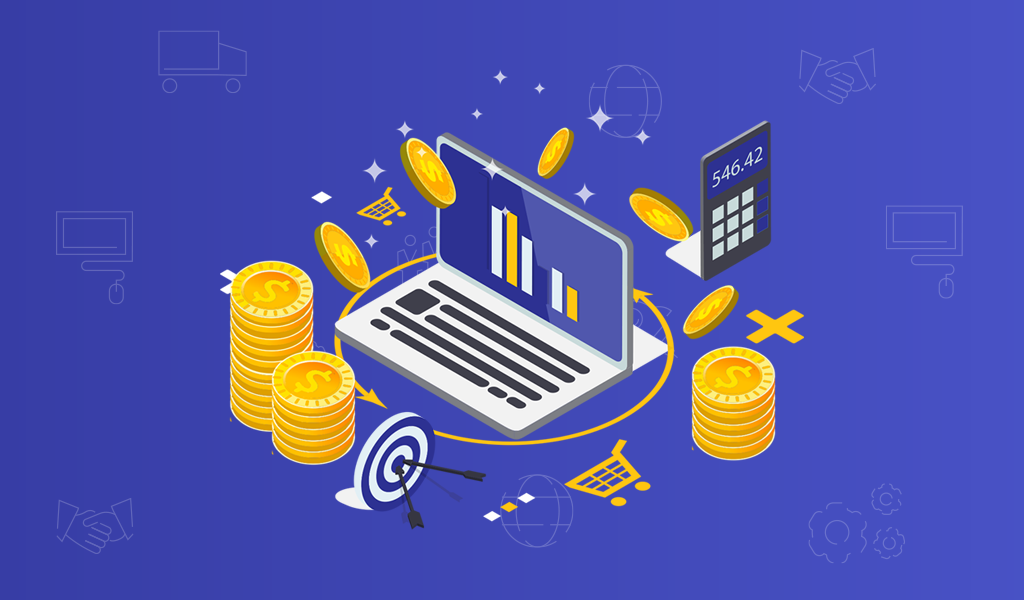 In a previous article, we discussed how establishing and maintaining the trust of customers and visitors to your online store is critical in eCommerce. In order to accomplish this, business owners and web developers need to leverage the presentation, usability, and content of their storefronts to impress customers and earn their confidence. When creating or updating your store, be sure to consider these seven important attributes that will keep customers shopping with you for years to come:
Streamlined Navigation
When customers visit your store, many will immediately gravitate towards your navigation. If visitors come to your store for a specific type of product, having an easy way for them to find that product (other than a search bar) is essential. Typical navigation usually includes horizontal and/or vertical navigation, a menu button, and subcategories so customers can drill down to the products of their choice. Header navigation typically includes common categories like "home," "about us," "contact us," "catalog," and "blog." Don't forget to include a footer navigation menu: this sometimes includes links to the header categories, but it also commonly incorporates things like "site map," "returns & exchanges," "privacy policy," "careers," etc.
Seamless Checkout
Convincing customers to convert is a carefully calculated process. It often begins with engaging, targeted, often expensive marketing content that drives traffic to your online store. If customers arrive excited, they will soon become put off if your checkout process is clunky, glitchy, or difficult to navigate. In fact, the average shopping cart abandonment rate is around 70%, so it's important to make sure that the checkout process is not the leading cause for cart abandonment within your store. First, make sure that your shopping cart icon is prominently displayed on every page in the upper righthand corner where customers expect it. Additionally, ensure that you disclose any shipping & handling fees, taxes, and any other costs up front — customers do not like to be surprised later in the checkout process. 
Exceptional Copy
One of the easiest ways to differentiate your store from your competitors is through your brand's reputation. As you cultivate your store's unique ethos, mission, vision, and values, putting these important elements of your store's energy into words is an important piece of the puzzle. Carrying your store's story into your product descriptions, marketing content, social media copy, and email communications also counts — any written copy needs to be crisp, clean, and reminiscent of your store's "why." This will help customers stick with and advocate for your brand because they trust you. If you have a budget for professional services, investing in a freelance writer or copywriting agency can benefit your business.
Professional Photography
Professional-grade photography is another area worthy of investment. Customers are far more likely to trust a brand if its products are featured in a variety of high-resolution photos — realistic, detailed images help customers envision your product as their own. Most want to see pictures of the product from different angles, displaying all of its relevant features. If you are in the fashion industry, consider employing models to show off your jewelry in a stylish and authentic way. 
Personalized Content
Leverage existing customer data to personalize your landing page for returning customers. Consider adding an app that can produce useful offers, specialized product recommendations, and relevant upselling options. This personalized touch helps customers feel like your brand truly knows them and values them as individuals. Along these lines, bring new customers into the fold with quizzes and virtual try-on options wherever possible — Warby Parker provides a great example of how to make these elements work at scale. 
Social Proof
Another quintessential element of earning your customers' trust involves social proof. Social proof includes on-page apps that show things like customer reviews, ratings, how many other customers have bought a product, how many customers have a product in their carts, etc. Leveraging social proof on your page instills confidence that your product is high-quality, popular, and worth purchasing. 
Quality Technology
Fast loading times and a mobile-friendly version of your website are non-negotiable for engaging customers and convincing them to convert. Test your site regularly to ensure that it loads within 1-2 seconds; remediate any issues as quickly as possible. Further, if you haven't designed a mobile-friendly version of your site, this should be a top priority. Customers often like to shop from their phones while on-the-go and to move between devices when purchasing — ensure that everything on your mobile site is glitch-free and user-friendly to facilitate the smoothest conversion possible.
Conclusion
Whether you are creating an online business from scratch or optimizing your existing store, consider these seven essential attributes of a successful eCommerce website when testing and adjusting your store. If you are revamping your website in preparation to scale, IronLinx is an experienced third-party order fulfillment provider offering robust fulfillment solutions to help your business thrive. Contact us today to see how we can help.