News and Insights
E-commerce, Logistics, and Small Business Management
How Omicron Will Impact Supply Chain, Fulfillment, & Business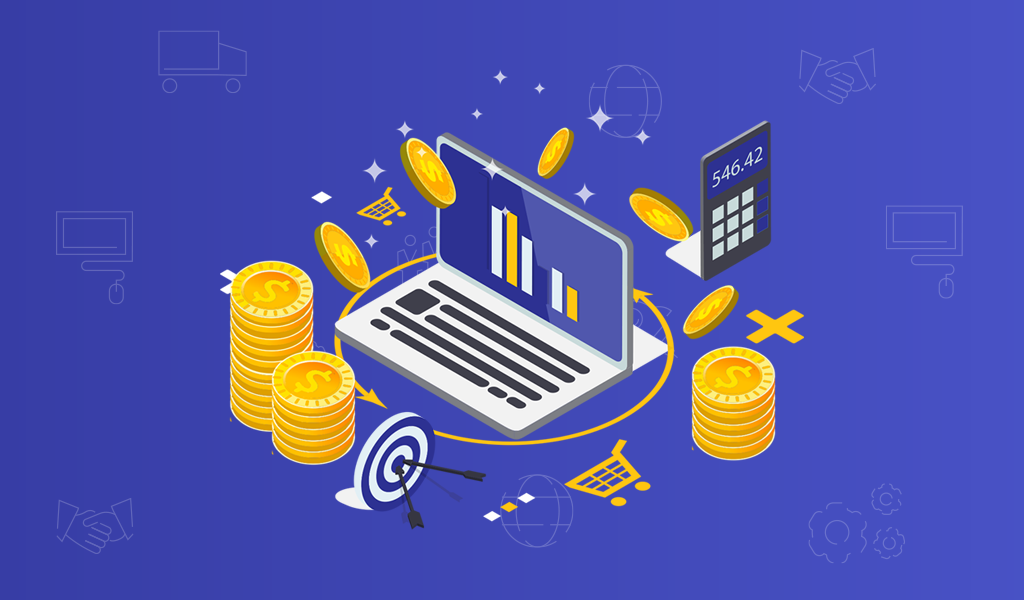 As the Omicron variant of COVID-19 begins to expand its reach, many businesses, third-party fulfillment providers, and manufacturers are left wondering about its impact. Just as the supply chain was beginning to recover from the pervasive reach of other COVID-19 variants, Omicron may pose a significant threat to global logistics. In this article, we take a closer look at the impact Omicron could potentially have on businesses, order fulfillment providers, and suppliers.
Travel Restrictions
At present, the U.S. has banned travel from eight south African countries, and additional bans are probable as Omicron begins to spread. If Omicron is able to evade current vaccination efforts, however, additional Omicron travel bans could have a much more sinister effect on suppliers, fulfillment providers, and businesses. Additionally, the Center for Disease Control and Prevention plans to tighten coronavirus testing for travelers to the US, which means that international business could take a hit. 
Supply Chain Disruptions
Since the current Omicron-related bans are restricted to Africa, this has not caused a major disruption to the global supply chain at this time. The World Health Organization has named Omicron a "variant of concern," however, so businesses everywhere should develop contingency plans in the event Omicron becomes a widespread issue. During earlier stages of the COVID-19 pandemic, manufacturing delays, international transit challenges, and domestic logistics issues all significantly slowed down the supply chain.  
Dropshipping Difficulties
In the past, dropshipping was particularly impacted by COVID-19 — supplier delays and logistics issues prevailed, especially during the first part of the pandemic. Whether you are new to dropshipping or your business was around prior to COVID-19, you may see potential manufacturing bottlenecks, tight freight capacity requirements, slower transit times, and logistics complications relating to precautions and safety measures. Working with a third-party order fulfillment provider might add an increased layer of stability to your business during this difficult time.
Lockdowns
Although President Biden recently remarked that lockdowns would not be a solution for the Omicron variant, the future for businesses, fulfillment providers, and suppliers is still uncertain. Even assuming the US is able to avoid lockdowns, federal and state-mandated health and safety protocols like social distancing, reduced occupancy limits, and other preventative measures are likely to cause delays and increased expenses. Further, while the United States may be intent on avoiding lockdowns, overseas suppliers and various other supply chain stakeholders may be impacted by rules set in other governmental jurisdictions.
Implications
While it may take several weeks to obtain concrete data about Omicron and its eventual impact, businesses, suppliers, and fulfillment providers need to consider the potential influence Omicron may have on their operations:
If Omicron causes a spike of infections, expect delays at manufacturing plants, warehouses, and carriers.

Prepare for volume spikes to slow down both international and domestic logistics — proactively stock up on inventory wherever necessary.

Take a close look at the viability of your shipping methods. While

economy shipping methods

freakishly

outperformed priority methods

around this time last year, ensure that you have a reliable service to get products to your customers as close to on-time as possible. 
Conclusion
While we await additional information about the reach and impact of the Omicron variant, take precautionary measures and strategize conservatively to avoid any emergent issues with your business, fulfillment model, or supply chain. If you are looking for a third-party fulfillment provider who can help you prepare, contact IronLinx today.