News and Insights
E-commerce, Logistics, and Small Business Management
The Impact of COVID-19 on Dropshipping in the United States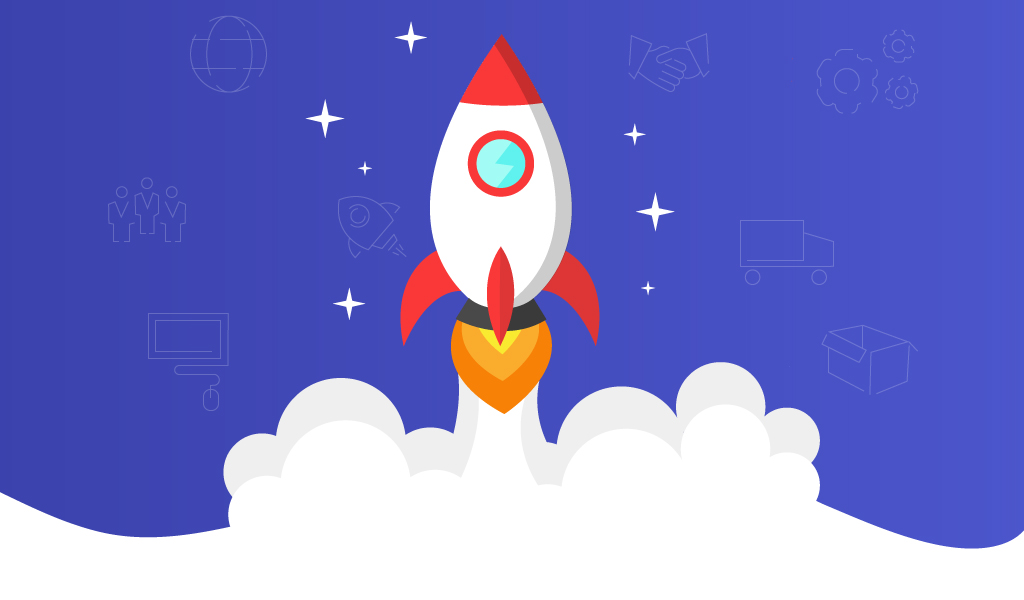 Since January 2020, COVID-19 has severely upended the global economy, and new variants like Omicron are constantly throwing the global supply chain into flux. Of course, this disruption has led to a significant acceleration of growth in the eCommerce space; however, not all participants have benefited. Many dropshippers, for instance, have suffered brutal setbacks at different points throughout the pandemic – due largely to decisions to scale at what end up being (with the benefit of hindsight) the worst possible times.
In this post, we explore the following:
Sourcing and international transit delays

Domestic transit delays

Implications for dropshipping

Suggestions for moving forwards
Sourcing and International Transit Delays
When China first announced a nationwide COVID-19 lockdown shortly before the Chinese New Year, many dropshippers were caught in a bad place: long on orders and short on product.  At the time, it seemed that the disruption was likely to be short-term; however, not long after China finally re-opened for business, much of the rest of the world – including the United States, the European Union, and India (which is another critical manufacturing hub for dropshippers) – unexpectedly went into lockdowns that lasted for two or more months.  Simultaneously, international transit delays became especially severe as commercial flights (which carry a lot of air freight) ground to a halt; PPE took priority over other types of goods; and COVID-19-related safety protocols, fear, and increased levels of unemployment benefits contributed to staffing problems throughout the logistics space.
Domestic Transit Delays
As COVID-19 shut down the United States, eCommerce sales exploded.  The mixture of unprecedented volume and staffing shortages, however, severely tested carrier capacity – materially affecting transit times across carriers and service classes.  These delays were then exacerbated by social unrest in May and June and hurricanes and fires throughout the latter parts of the summer.  In particular, the economy shipping methods preferred by many dropshippers (DHL eCommerce, FedEx SmartPost, UPS SurePost, and UPS Mail Innovations) suffered from material delays – especially in June and July.  Though USPS First-Class and Priority held up better than their cheaper alternatives (which is largely by design), their own on-time rates also collapsed relative to standard expectations.
Implications
While the pandemic has been wreaking havoc throughout the supply and distribution chains, CPMs have been extremely low (that is, at least, until the last few weeks)—leading to many unfortunate instances of scaling at what end up being (admittedly with the benefit of hindsight) the worst possible times.  For those caught long, the implications have often been severe:
Substantial refunds and chargebacks

Poor customer reviews and social media engagement

FB ad account problems

Merchant services holds, freezes, and terminations
For many of those already living on the edge (which pretty much goes with the territory in dropshipping), COVID-19 has undoubtedly done a lot of damage.
Suggestions for Moving Forwards
Heading into retail season, there remains a substantial amount of risk of which dropshippers need to be aware.  A few points of interest:
Though expected transit times have been steadily improving since the middle of the summer, volume spikes could easily slow things down again – both internationally and domestically.  

Domestic economy shipping methods like DHL eCommerce, FedEx SmartPost, UPS SurePost, and UPS Mail Innovations are dangerous options during a normal retail season – and the potential savings are absolutely not worth it this year.  We suggest shifting to faster domestic methods absolutely no later than December 1.

If COVID-19 infections continue to spike throughout November and December (which is likely as colder weather keeps more people indoors), expect delays to materialize at manufacturing plants, warehouses, and carriers.

Guaranteed delivery dates should be moved up to accommodate expected delays when non-guaranteed service classes are being utilized.  We suggest that anyone shipping with USPS First-Class or Priority, for instance, send out their final packages by December 15

th

(USPS suggests the 18

th

and the 19

th

, respectively, for these two service classes).

As a whole, the retail season introduces a level of delivery risk which is greater than usual (because an extra day or two really does matter)—as such, prudent sellers should be especially careful to not overextend themselves as the potential ramifications can easily prove fatal (in a business sense).  Customers, merchant services providers, and Facebook, just to name a few key stakeholders, are particularly unforgiving if mistakes severely impact buying experiences during the retail season.
Conclusions
Arbitrage is an inherently dangerous game to play.  Yes, under normal circumstances, it may generally work; however, though unexpected shocks may take on different forms over time, one thing is certain: one nasty surprise is all that it takes to undo years of success.  It is our opinion, therefore, that those looking to make a career in online sales should strongly consider adopting a more traditional, brand-centric, inventory-based approach to eCommerce.