News and Insights
E-commerce, Logistics, and Small Business Management
What to Do During a Surge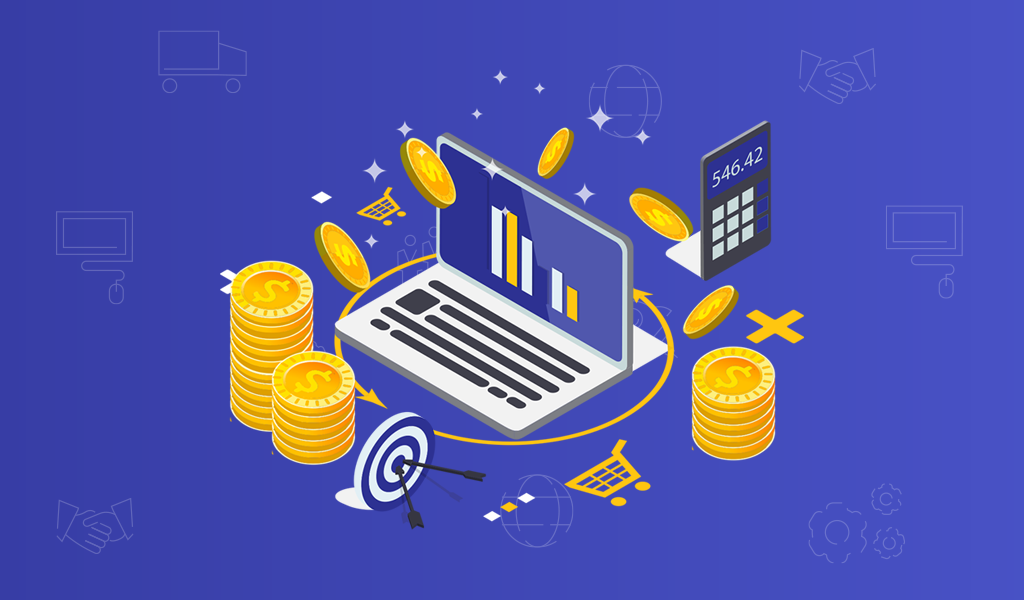 Whether expected or unexpected, surges in demand always have the potential to wreak havoc on a company's supply chain, fulfillment process, and customer satisfaction levels. During the holidays, surges and bottlenecks are common, especially as the eCommerce market continues to grow. If you are currently experiencing a surge or expect one soon, consider these tips to help your business rise to the occasion.
Solidify Your Fulfillment Approach
Battening down the hatches on your fulfillment model is an important first step for any business. If you are fulfilling your own orders and expect a large surge, it may be time to get creative. Close to the holidays, transitioning to a third-party order fulfillment provider can be extremely difficult, so you will likely need to develop stop-gap measures until you are able to sustain the switch. These measures might include hiring extra staff, renting additional warehousing space, and adjusting customer expectations well in advance of cut-off shipping dates. If you are working with a third-party order fulfillment provider, reach out to them as proactively as possible with any information about an incoming surge. This will allow them to adjust their infrastructure and staffing as necessary to keep up with your developing scenario.
Add Fulfillment Options
When demand surges, some businesses opt to add fulfillment options to their model. If you have a brick-and-mortar establishment, you could consider offering a "buy online, pick up in store" (BOPIS) model. According to Salesforce, stores who were able to offer the BOPIS model in Q1 of 2020 increased revenue by 27%. If you don't have a physical store and are doing your own fulfillment, you could also consider enlisting staff (or family and friends) to help you deliver some of your local orders personally. This strategy can move orders out the door and into the hands of customers quickly, freeing up warehouse space and avoiding potential shipping delays.
Be Proactive
If you know a surge is coming, ensure that you alert your suppliers of your upcoming needs. Further, if you become aware of delays within your supply chain during this process, proactively informing customers can be a useful way to assuage disappointment associated with packages arriving late. Although this is not always necessary during other times of the year, customers are banking on holiday gifts they order online to arrive by their specified dates. To avoid losing customers and having to combat negative online reviews, be as upfront as possible with customers with the information you have. Also, make sure that your inventory management system (IMS) is in strong working order, and ensure that you are closely monitoring your sales channel(s) for updated inventory. Finally, consider adding additional drivers for last-mile fulfillment to make sure your inventory arrives on time.
Optimize Online Operations
Optimize your website's performance regularly to ensure that you are ready for both expected and unexpected surges. Check all product pages, landing pages, checkout process components, and links to make sure everything is up and running as expected. Further, only display products that are in stock, and make sure that you have enough stock and buffer inventory to sustain a large influx of orders. If a SKU's inventory is becoming dangerously low, and you are unable to get a new batch of stock in quickly, consider pulling advertisements or planning its removal to avoid backorders and stockouts.
Streamline Customer Communication
As you prepare for both planned and unplanned surges, designate clear channels for customer communication, so all concerns can be addressed quickly and thoroughly. In the event that your store does fall behind, being able to sort, manage, and respond to customer complaints is essential. Otherwise, your customers will likely take to more public forums to voice their displeasure. Having a chat bot, designated email address, phone number, or instant messaging service (and an army of virtual assistants (VAs) working from templates you have provided) will allow you to resolve issues quickly and will hopefully triage the amount of negative reviews customers leave online about your business. 
Conclusion
While surges can certainly put pressure on your store's infrastructure, they are ultimately a sign that your business is ready to grow. Be sure to take stock of your fulfillment approach, make any necessary adjustments, be proactive, and optimize your store to ensure you and your team are ready to handle anything you may or may not be expecting. If you are looking to partner with a third-party order fulfillment provider, IronLinx can provide a scalable infrastructure, shipping discounts, and other important supply chain services that can help your business grow. Contact us today!