News and Insights
E-commerce, Logistics, and Small Business Management
How Has COVID-19 Complicated eCommerce?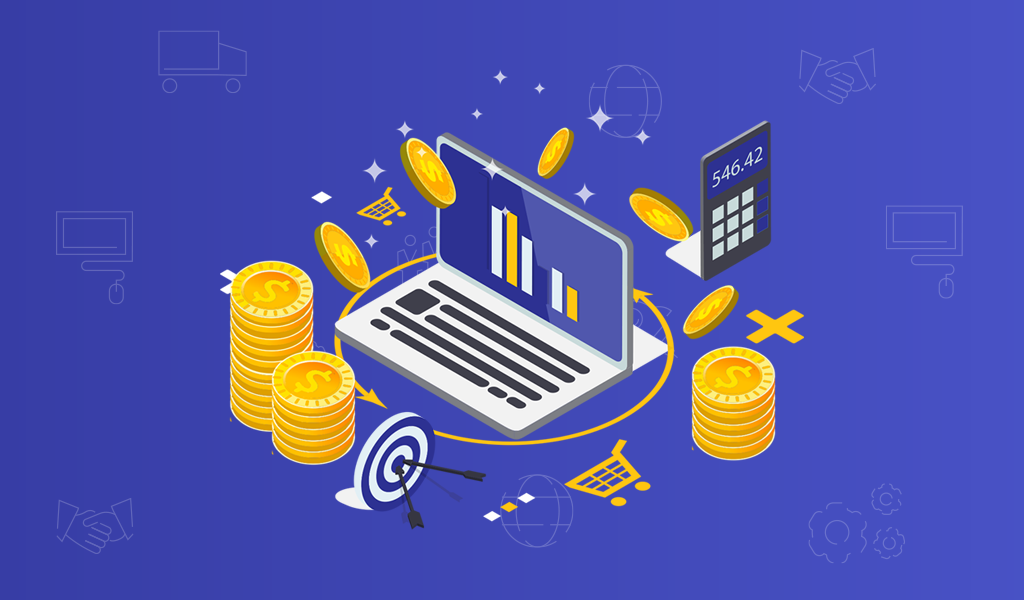 While the COVID-19 pandemic has materially boosted the rate of growth in eCommerce, key components of the overall supply chain have frequently buckled over the past nine months – causing widespread disruptions and delays throughout the world.  For many eCommerce sellers (especially dropshippers who live on the edge during even the best of circumstances), this has added unprecedented levels of delivery risk into the equation – risk which can easily wreck an operation that allows itself to become overextended.
In this post, we explore the following economic realities of COVID-19:
Manufacturing delays

International logistics delays

Domestic logistics delays

Implications for eCommerce sellers
Manufacturing Delays
COVID-19 has brought about unprecedented lockdowns, factory closures, and travel restrictions throughout the world.  Naturally, this has severely impacted manufacturing output – first in China (which contributes more than 28% of global production) and later in Europe, North America, and much of the rest of the world.  China's lockdown around the time of the Chinese New Year is of particular interest to those in eCommerce as it left many dropshippers out in the cold: long on orders (driven by incredibly low CPMs), but short on products with which to fulfill them.  In the months that followed, country-wide lockdowns were adopted more-or-less across the globe.  By the summer, most countries managed to reopen to a significant degree; however, up to the present day, the economic recovery remains both sluggish and complicated.  In the United States, for instance, the combination of COVID-19-related unemployment benefits, fear, and safety precautions mixed with a battered economy have made it substantially more difficult for businesses of all kinds to operate with any measure of efficiency.  If there is a new normal at the moment, it's that very little is on schedule.
International Logistics
Like manufacturing, international logistics have been materially affected by COVID-19.  Much of eCommerce, for instance, leverages air freight routes between China and the United States.  Though the initial lockdown in China caused delays, things were made substantially worse in the months that followed by the reduction in commercial air traffic (which reduced freight capacity), the (understandable) prioritization of PPE, and the complications and fears driven by COVID-19 and the safety protocols adopted to mitigate its spread.  At this time, we are still seeing consistent delivery delays in the air freight space of a week or more for even expedited service classes – delays which are not expected to diminish until sometime next year.
Domestic Logistics
Domestically, the logistics framework of the United States has been put under extreme pressure.  As eCommerce demand exploded from March onwards, capacity constraints have become increasingly problematic.  Normally, during the peak retail season, warehouses and carriers are able to staff up to better handle the influx of packages; however, given the mix of COVID-19-related unemployment benefits and the fear that still exists regarding the virus and its spread, finding new workers has been unusually challenging in recent months.  To make things even worse, COVID-19-related safety protocols have rendered workers – and, therefore, entire operations – less efficient.  Of particular note in the eCommerce space, USPS has struggled mightily to operate at times during the pandemic – with the economy service classes preferred by many sellers (DHL eCommerce, FedEx SmartPost, UPS SurePost, and UPS Mail Innovations) suffering severe delays throughout the summer and into the fall.  
Implications
As we enter into peak retail season, COVID-19 appears to be aggressively surging once again in the United States.  The implications of this are substantial:
Both domestic and international manufacturing are likely to remain bottlenecked and behind schedule until 2021.

International freight capacity remains tight and transit times are not expected to improve substantially until 2021.

Domestic logistics service providers are likely going to slow down under the weight of heavy volume

and

COVID-19-related personnel shortages and other complications – improvements are not expected until 2021.

Economy service methods like DHL eCommerce, FedEx SmartPost, UPS SurePost, and UPS Mail Innovations are not advisable under these conditions – though all of these carriers have made improvements to their networks over the past few months (and fewer packages are actually being handed over to USPS for last mile delivery), these methods are designed to be subordinated when volume outstrips capacity.

Guaranteed holiday delivery always adds an extra layer of stress into the equation in mid-December.  This year, eCommerce sellers are advised to front-load, as much as possible, their sales into November and early December.  In our opinion, carrier-announced delivery cutoff dates are a bit dangerous – especially with regards to USPS.

The slowdowns throughout the supply chain are rendering dropshipping less viable in the short-run – especially when considered in conjunction with the tightening standards of Facebook, Google, and the merchant services providers.  Adopting an inventory-centric model and utilizing domestic

eCommerce order fulfillment services

is becoming increasingly advisable for those looking to build sustainable online businesses.
Conclusions
From an economic perspective, COVID-19 has heavily favored eCommerce; however, it has created a number of challenges throughout the supply chain which are unlikely to be mitigated until mid-2021.  For many eCommerce sellers, the pressure to expand is both strong and understandable, but overextension under these conditions is exceedingly dangerous – and should be avoided at all costs.