News and Insights
E-commerce, Logistics, and Small Business Management
7 Reasons to Change Order Fulfillment Providers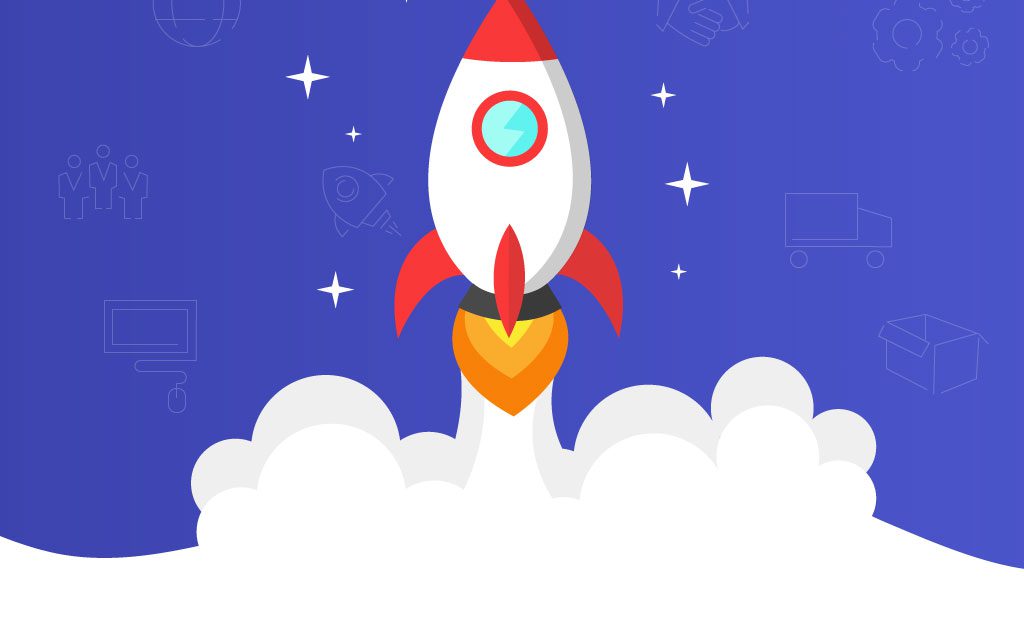 Is your order fulfillment provider still a good fit for your business?
At one end of the spectrum, smaller order fulfillment companies often bring a lot to the table in terms of flexibility (especially for startups) and personalized service; however, as your business grows, the space, technology, service, and price limitations inherent to many smaller providers are likely to become material constraints. At the other end of the spectrum, larger order fulfillment companies tend to have the resources needed to handle high levels of standardized volume; however, their rigid operating procedures and general inability/unwillingness to be flexible are likely to lead to frustration, delays, and unexpected cost increases.
Given that you are already working with a third party order fulfillment provider, you already know that outsourced order fulfillment makes sense for your business, but how do you know when it's time to switch providers? In our experience, if you are consistently experiencing any of the below, it may very well be time to make a change:
Picking, Packing, & Inventory Issues
Limited Options for Customization
Limited Shipping Options
Rigid Standardization
Poor Support & Response Times
Inefficient Technology
Restricted Scalability
Picking, Packing, & Inventory Issues
If your fulfillment company is chronically missing orders and/or making mistakes, this is bad for your business. Errors will not only cost you time and money, but they will also damage your reputation with your customers. Common errors include:
Mispicks – when the fulfillment provider sends the wrong items, too many items, too few items, sends the products of others (which might be taboo) to your customers, etc.
Incorrect shipping addresses – when the fulfillment provider sends the order to the wrong address.
Inaccurate inventory counts – when the fulfillment provider has miscalculated inventory availability, causing backorders, customer service complaints, refunds, etc.
While there are many reasons to change fulfillment providers, this is one of the most serious.
Limited Options for Customization
If customization is important for your business, you need a fulfillment provider that is willing to accommodate your unique needs. A few considerations:
Smaller fulfillment houses often allow significant customization throughout the fulfillment process – from custom packaging materials and inserts to special packing procedures.
Larger fulfillment houses are generally more restrictive when it comes to customization – often charging more money for services rendered and/or limiting the opportunities for customization.
Keep in mind that fulfillment operations of all sizes tend to become more restrictive about customization as they grow (because it impedes their own internal efficiency).
In most cases, customization will significantly increase your expenses. IronLinx can provide experience-based recommendations to help your business, including advice around the somewhat questionable value of unboxing – especially for early-stage firms.
Limited Shipping Options
Shipping is generally the most expensive part of the order fulfillment process. If you are currently scaling your business, or expect to be doing so in the near future, you need a fulfillment provider that can offer a variety of shipping options at competitive prices. Depending on your unique fulfillment profile, one or more of the below might help you to reduce costs and/or increase delivery speeds:
Economy options – UPS SurePost, UPS Mail Innovations, FedEx SmartPost, and DHL eCommerce.
International options – FedEx, UPS, and DHL eCommerce.
Expedited options – FedEx and UPS guaranteed services.
If your current provider does not offer the options that you need, or you suspect that you may be overpaying on shipping, researching other fulfillment providers could lead to significant savings.
Rigid Standardization
As a general rule, larger order fulfillment providers tend towards rigid levels of standardization. This helps them to achieve efficiency; however, it can be severely limiting for their customers. A few things to consider:
Limited and/or more expensive customization options – as discussed above, larger fulfillment houses generally limit and/or charge more for customization.
Receiving standards – larger fulfillment houses utilize and enforce complex routing guides for inbound shipments with breaches leading to delays, chargebacks, and even refusals.
Inflexible caps and cutoffs – especially during the peak retail season, many larger providers both restrict inventory levels and set rigid cutoffs for inventory replenishment.
If you are already experiencing any of these difficulties with a large order fulfillment house, moving to a similarly-sized provider may not solve your problems. Conversely, if you are with a smaller provider and are considering sizing up, be careful to understand the challenges inherent to working in a more heavily-structured environment.
Poor Support & Response Times
Small providers are often uniquely positioned to offer very personalized levels of support; however, as they tend to be periodically (or chronically) understaffed, working with limited technology, and/or forced to prioritize their most important accounts (especially during peak), support can be hit-or-miss. Large providers, on the other hand, tend to automate as much of the support process as possible – with unique requests being handled by staff who may not have the account-specific knowledge necessary for quick resolution.
Inefficient Technology
In the digital age, customers have high expectations. Most of what they need is readily available online from many different sellers who are all competing for their business. It is imperative, therefore, to work with an order fulfillment provider that stays on the cutting edge of technology. Common shortcomings include:
A clunky warehouse management system (WMS) – if the WMS being utilized by your provider is outdated, it can be very difficult to create and/or maintain integrations with core sales channels, keep track of inventory, and generate useful reports.
Picking, packing, and shipping errors – many technology-light order fulfillment operations depend upon manual processes throughout the fulfillment process which inevitably leads to more frequent errors.
Data shortcomings – many providers utilizing legacy systems are unable to provide actionable data in customizable formats.
If you have experienced any of these issues or you know that you will soon outgrow the technological capabilities of your fulfillment provider, it may be time to look elsewhere.
Restricted Scalability
Whether your business has recently expanded or plans to in the near future, having a fulfillment provider that can keep up with you is critical – and the explosive growth of eCommerce during the COVID-19 pandemic has caused a lot of capacity problems. Areas of concern include:
Space – does your provider have enough space to support their own growth?
Technology – does your provider have the technology necessary to support their own growth?
People – does your provider have the staff necessary to support their own growth?
The true agility and scalability of a fulfillment provider is measured during times of rapid growth. If they are unable to keep up with the times due to limitations in either space, technology, and/or people, it is time to consider an alternative.
Next Steps
If you are experiencing any of these pain points, the time has likely come to strongly consider changing fulfillment providers. Do your research and ask the right questions to ensure that a new provider will, in fact, be a good fit for your unique needs. If you are ready to make the switch, carefully plan your transition, check your contract to determine if you are able to move on now or have to wait, and schedule the cutover date for a quiet point in your sales cycle. For more information, please feel free to contact us today.