News and Insights
E-commerce, Logistics, and Small Business Management
Startup Survival Statistics & Tips for Success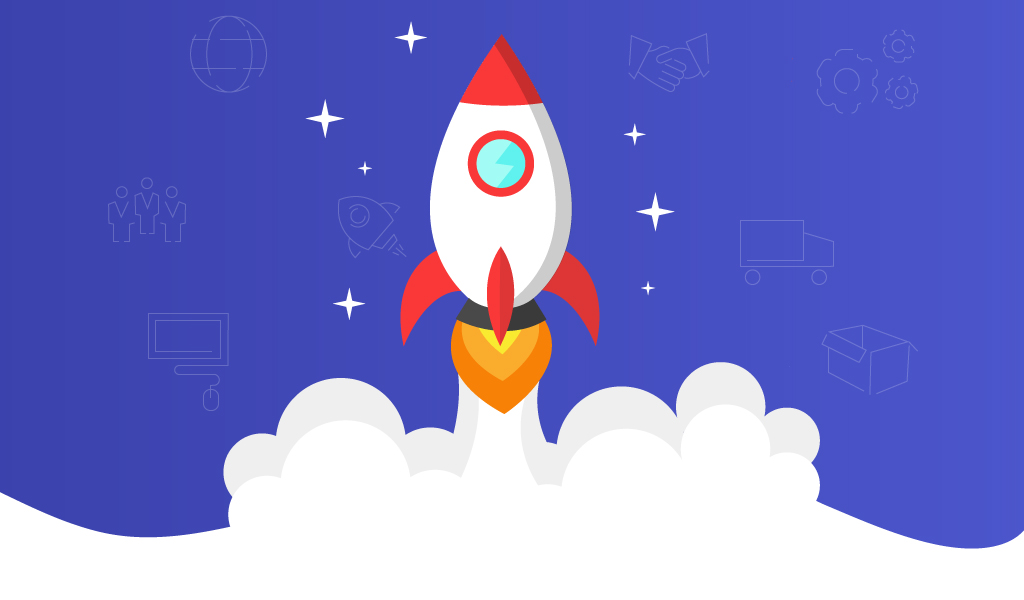 As an entrepreneur, you have many things to consider on both a short- and long-term basis; understanding how to mitigate potential obstacles ahead of time, however, is likely to be particularly crucial for the survival of your business. According to the Small Business Administration, roughly 33% of businesses fail within two years of launch while approximately 50% fail prior to their five-year anniversary.  Whether you are in the initial stages of developing a business plan, or you are trying to manage unprecedented growth, avoiding the pitfalls outlined below may help you and your business achieve long-term sustainability and avoid becoming just another startup statistic. 
1. Demand is lower than expected.
According to Fortune.com, 42% of small businesses ultimately fail because there is no real demand for their product; additionally, 14% report challenges because of poor marketing, 17% fail because they lack a business model, and 19% close their doors because they have been outpaced by the competition.
Tips for success: It is essential for prospective business owners to develop a business model and thoroughly validate their plan before heading to market. This includes research and testing through means such as prototyping, preselling, and working with focus groups to gauge true demand for a product. While many entrepreneurs are extremely passionate about their products, failure to identify relevant market segments or pivot during planning will impede the likelihood of success of a business. 
2. Financial challenges undermine operations. 
Having limited access to capital can negatively impact a business in a variety of ways.  According to Forbes, 29% of businesses fail because they run out of money and 18% fail because they face challenges with understanding pricing and cost. Whether business owners are forced to limit growth, reduce the number of employees, or curtail operations, being unable to function at full-capacity due to lack of money can be a real issue.
Tips for success: Business owners should put significant time and energy into three main areas of small business finance: capital structure, working capital management, and capital budgeting. Entrepreneurs should determine how much capital is required to not only start but also maintain and scale their businesses, and they must have realistic access to it. Additionally, owners must carefully evaluate their pricing and cost structures.  
3. Your team is failing. 
According to Forbes, 23% of businesses report challenges with employees as a major contributing factor to failure. While a well-balanced team tends to include individuals with a variety of strengths and weaknesses, having team members who overwhelmingly display negativity, fail to delegate, micromanage others, or refuse to accept accountability poses significant challenges to your company's culture and overall health. In many cases, however, challenges within the team can be more nuanced–perhaps your team members don't understand critical elements of your plan or they are overwhelmed by the pace of growth at your firm.
Tips for Success: Address behavior with your teammates that you feel is negatively impacting the team. Don't be afraid to make decisions that might be uncomfortable but will be beneficial to your business in the long-run. If your team is struggling with operations, consider additional training for your employees or outsourcing non-core business functions to improve not only the effectiveness but also the health of your team. 
4. Your growth is unsustainable. 
According to Equidam, new businesses forecast growth rates, on average, of 178% in their first year, 100% in their second year, and 71% in their third year.  Of course, most come up woefully short; however, some new businesses run into challenges when their growth ends up outpacing not only their expectations but their available resources. Kitchen- or garage-based operations, for example, may find that unexpectedly high levels of demand yield explosions of orders which oftentimes aren't manageable given space, personnel, and other resource-constraints. In other cases, business owners may consider scaling up to meet the needs of large clients which may necessitate taking on debt to fortify operations, dropping smaller clients to save time, and/or adding additional stress to overextended teams — with no guarantee that the large customers are even going to stick around long enough to justify the risks.
Tips for Success: If your business is faced with borderline unmanageable growth, outsourcing non-core business functions is often a good decision to free up core employees.  Touching on an area that we know particularly well, it is frequently advisable, for instance, to consider working with an order fulfillment company to assist with inventory management; picking, packing, and shipping; and other logistics matters. Not all fulfillment companies are either willing or able to work with startup operations, so be sure to find a company that values the needs of small businesses and has expertise in assisting with startup order fulfillment.
At IronLinx Fulfillment, we were once a small business too, and we understand. We take great pride in helping other businesses leverage solutions that will allow them to successfully scale. Whether you are selling through your own website, driving sales through channels like Amazon, Walmart, or eBay, or running a Kickstarter or Indiegogo rewards campaign, we have the expertise and resources to help navigate the many hurdles inherent to startup order fulfillment.