News and Insights
E-commerce, Logistics, and Small Business Management
The Benefits of Using an Outsourced Order Fulfillment Provider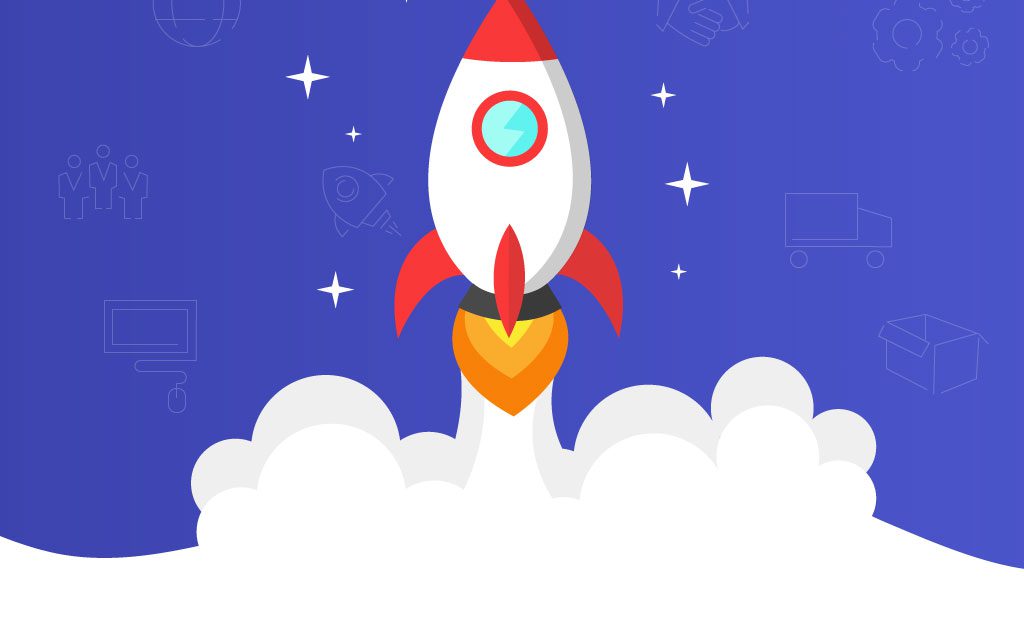 As a business owner, you know that managing order volume can be quite a challenge. If you've reached the point in your startup that your inventory levels have surpassed the capacity of your kitchen table or garage, it may be time to consider an outsourced order fulfillment provider like IronLinx. For many early-stage firms that have found a bit of traction, switching to outsourced order fulfillment can:
Save money
Save time
Improve customer experience
Optimize inventory management
Expand shipping options
Enhance scalability
In an increasingly competitive e-commerce environment, the benefits of outsourced order fulfillment can make the difference for firms on the move.
Is moving to a third-party fulfillment provider right for my business?
Not all startup e-commerce sellers are a good fit for outsourced fulfillment. Performing a full evaluation of your business and understanding your budget will help you determine if partnering with an outsourced order fulfillment provider is right for you. As part of this process, a few questions to consider:
Is your business growing rapidly?
Are you overwhelmed by the amount of orders that you have to process?
Is packing and shipping orders distracting you from other parts of your business?
Does your business model allow for outsourced order fulfillment?
If you can answer yes to any of these questions, it may be worth your time to chat with an order fulfillment provider who can help you determine if switching to outsourced order fulfillment makes sense. If outsourcing order fulfillment makes sense for you, an array of potential benefits await.
What benefits will I gain from partnering with an outsourced order fulfillment provider?
Save money
If you have the volume, order fulfillment allows your business to benefit from the scaled infrastructure that your fulfillment provider can offer. In most cases, you can take advantage of their volume discounts on packaging and shipping rates, allowing you to redeploy those savings elsewhere. Further, their high levels of picking and packing accuracy will also reduce costs from returns, exchanges, and customer support headaches.
Save time
If you are doing fulfillment in-house, packing and shipping orders can easily become a full-time job. Partnering with an order fulfillment provider will take the entire picking, packing, and shipping process off your plate so that you can save time and focus on other core parts of your business.
Improve customer experience
Using a third party order fulfillment provider improves order accuracy, speed, and options – thereby materially improving the customer experience by cutting down on errors and delays. As a result, your customer experience and reputation will both improve, leading to increased revenue over time.
Optimize inventory management
One of the most obvious benefits of hiring a fulfillment provider is that your inventory will be somewhere safe, organized, and, most importantly, out of your way. Reclaim your kitchen table and refocus on the aspects of your business that bring you the most passion, joy, and profitability.
Expand shipping options
Because fulfillment providers aggregate large numbers of orders, they can offer a wide range of super-competitive shipping options – both domestically and internationally.
Enhance scalability
If your business grows rapidly, surges and bottlenecks can overwhelm your entire operation – especially if you are trying to do everything in-house. Fulfillment providers have the scaled infrastructure, staff, and technology to seamlessly handle the operational challenges inherent to scaling. If you are experiencing rapid growth or plan to scale your business in the near future, investing in an outsourced order fulfillment provider could easily be the difference between success and failure.
Want to learn more?
If it seems like outsourced order fulfillment might be for you and your business, start a conversation with IronLinx today.