News and Insights
E-commerce, Logistics, and Small Business Management
Startup Order Fulfillment: What Factors Impact Shipping Costs?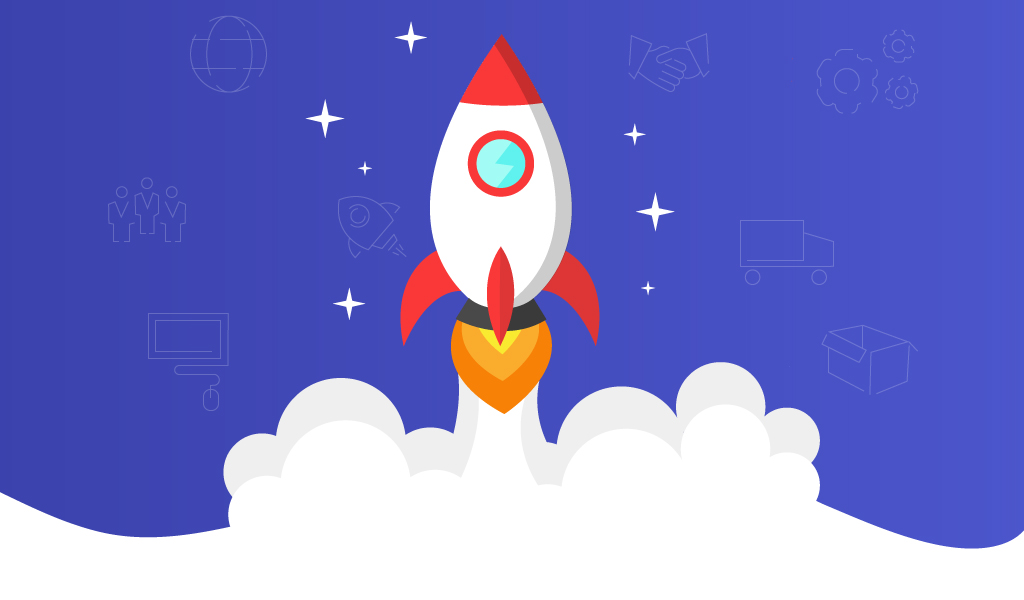 Startup Order Fulfillment: What Factors Impact Shipping Costs?
Shipping costs are a frequently underestimated part of many eCommerce business models.  In this post, we explore the five main determinants of shipping cost:
Weight

Package Dimensions

Destination

Transit Speed

Miscellaneous Upgrades (Signature, Insurance, etc.)
Weight
Depending on the carrier and service class, package weight tends to be measured either in ounces or pounds (rounded up to the nearest whole number).  Generally speaking, there is a direct relationship between weight and shipping cost – the higher the weight of the package, the more expensive it is to ship. 
A few tips:
There is a significant demarcation line at 16 ounces (1 pound) – once this line is reached, shipping tends to become much more expensive as weights are rounded up to the next pound (as opposed to ounce).

If possible, engineer your products

and

packaging materials to have a combined shipping weight below one pound – cutting out as little as an ounce really can make a big difference.
Package Dimensions
For shipments over one pound, dimensional weight needs to be taken into consideration as the greater of either actual or dimensional weight will determine the final shipping weight.  The purpose of dimensional weight is to increase the charges associated with low-density packages (which take up a disproportionate amount of space relative to their actual weights).  The carriers don't all use the same equation; however, the standard is length x width x height divided by a pre-determined denominator (usually 139, 166, or 194).
A few tips:
Below one pound, dimensional weight usually does not apply.

Dimensional weight is, to some extent, negotiable at larger volumes (it often cannot be waived, but the denominator can be negotiated upwards to reduce dimensional weight).

Over-the-top

unboxing experiences

often exaggerate dimensional weight and can severely upend shipping cost estimates.
Destination
Most carriers and service classes utilize some form of zone-based pricing structure which leads to higher costs for shipments traveling greater distances.  Outside of USPS and hybrid offerings which utilize USPS (FedEx SmartPost, UPS SurePost, UPS Mail Innovations, DHL eCommerce, etc.), most carriers also have surcharges for deliveries destined for residential and/or rural areas.
A few tips:
Packages below one pound tend to have tighter cost spreads across zones while heavier packages cost a lot more when sent over longer distances.

Using USPS or a hybrid offering helps to significantly keep costs down for shipments going to residences and/or rural areas – the applicable surcharges for ground and express offerings are usually several dollars (or more) each (they are sometimes negotiable).
Transit Speed
As a rule, faster guaranteed delivery times tend to be more expensive.  Some carriers and classes, however, offer excellent (non-guaranteed) expected transit times relative to cost:
USPS First-Class Package (stated 1-3 days, non-guaranteed)

USPS Priority (stated 1-3 days, more dependable than First-Class, but also non-guaranteed)
Ground offerings from FedEx and UPS have wider ranges which depend on location (delivery times are not guaranteed, but they usually hold across zones):
FedEx Ground (1-5 business days)

UPS Ground (1-6 business days)
An array of expedited offerings from USPS, FedEx, and UPS offer guaranteed delivery in one day, two days, three days, etc.
A few tips:
USPS takes a lot of abuse for perceived unreliability (and, to an extent, this is understandable); however, when taking into consideration the costs, both First-Class and Priority offer very respectable value.

For close destinations, ground service from FedEx and UPS can serve as cheaper alternatives relative to overnight and other express services; however, ground delivery times are not guaranteed (though they tend to be very dependable).

Hybrid methods (FedEx SmartPost, UPS Sure Post, UPS Mail Innovations, DHL eCommerce, etc.) do help to save money, on average; however, as economy methods, they can be very inconsistent when it comes to delivery times (during the COVID-19 outbreak, for instance, transit times have been noticeably slow).
Miscellaneous Upgrades
Depending on the service class, an array of miscellaneous upgrades may be available:
Signature required

Insurance

Address change and interception

Scheduled delivery times
A few tips:
Requiring a signature helps to reduce theft and fraud; however, it can be inconvenient for recipients who are not usually home during delivery hours.

For high-value shipments, insurance may be worth it; however, in many cases, the expected value of the insurance arrangement is too low to justify the expense.

Address changes and interception are not always guaranteed – even with express shipments.
Conclusions
For those new to startup order fulfillment, shipping costs tend to come as a not-so-pleasant surprise; however, with proper planning, much can usually be done to keep costs in check.