News and Insights
E-commerce, Logistics, and Small Business Management
Resources You Need to Pick, Pack, and Ship Your Own Orders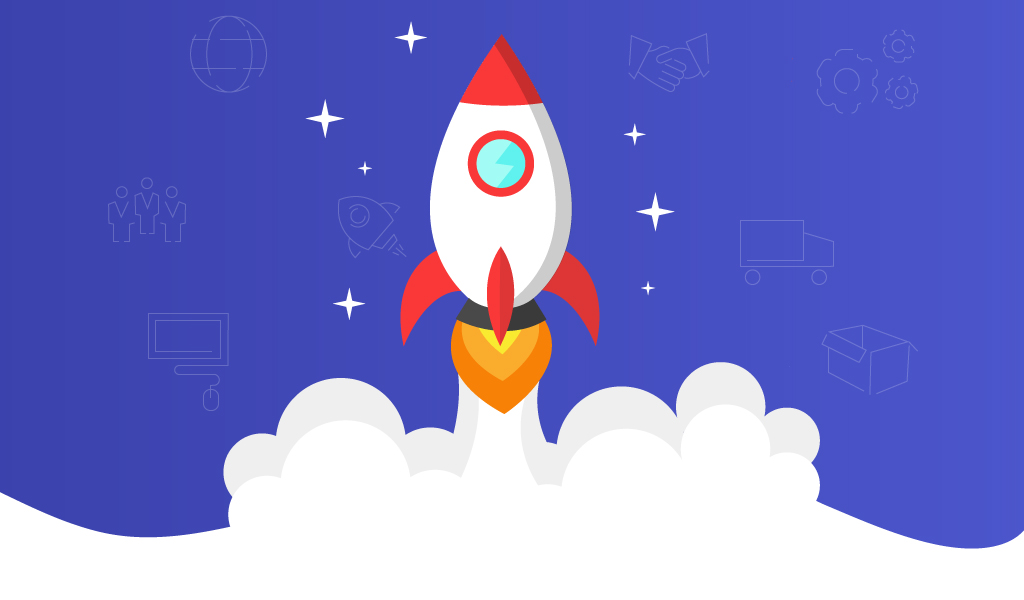 For many startup eCommerce businesses, picking, packing, and shipping orders internally is often a good business decision until volume becomes overwhelming and/or it otherwise makes sense to outsource order fulfillment. In this post, we explore the resources needed to effectively pick, pack, and ship eCommerce orders from the proverbial (or literal) kitchen table, living room, or garage. Core topics include:
Technology essentials

Storage and work areas

Packaging materials

Carrier pickups and dropoffs
Technology Essentials
Investing in the right technology allows you to streamline your fulfillment process from start to finish. Consider the following: 
Computer:

This important piece of technology is vital for picking and packing at any scale. A laptop can certainly do the job, but setting up a second screen also allows you to more readily work across multiple user interfaces. If you have a high volume of orders, consider investing in an enterprise-level machine to ensure that it can scale with your needs.

Printer:

Consider investing in a label printer. A regular printer can do the job, but you will either have to cut paper labels down to size (and use either a pouch or clear tape to affix the label to the carton or mailer) or use expensive and wasteful label sheets. A label printer (such as those from

Zebra

) is a great option for eliminating a lot of hassle — these printers can create both a label and a packing list that you simply peel and stick onto the package. If you are shipping more than a handful of packages per week, investing in a label printer can save a considerable amount of time and annoyance.

Scanner:

It is always helpful to have a scanner. At low levels of order fulfillment, you may be able to get away without using one; however, if you are doing any kind of scan-based verification (which is helpful for receiving, counting, and picking), you need one.

Shipping Software

: Selecting the right shipping software for your business is largely dependent on your sales channels. If you exclusively use

Shopify

, their system actually works just fine — you can print discounted labels right from their primary interface. If you need to bring multiple channels together (such as

eBay

,

Amazon

,

Walmart

, etc.), however,

ShipStation

is a really nice option that integrates well with pretty much everything.

Inventory Management Software

: If you run a single-channel business, you may not need special software for inventory management since most shopping carts (like Shopify,

BigCommerce

,

WooCommerce

, etc.) can handle the basics; however, as soon as you bring additional channels into the mix, inventory management becomes much more complex. Consider this: if you are down to a single unit of something, and it is simultaneously on sale in three or four different places, you run a significant risk of overselling. There are special tools like

Skubana

designed for fast and accurate syncing across multiple channels, but keep in mind that they come at a fairly heavy cost.
Storage and Work Areas
Keeping storage and work areas clean and organized helps you avoid delays and errors throughout the fulfillment process. Consider these tips for success:
Picking Bins:

Maintain clearly marked picking bins and keep the 80/20 rule in mind: only a handful of SKUs are likely to do an overwhelming proportion of the work, so they should be readily accessible.

Shelving Units

:

Invest in shelving to hold not only the picking bins, but also bulk quantities of product (bags, cases, etc.)

Unpacking Area:

Carve out enough room to unpack receivings, count, perform quality assurance, etc.

Packing Area:

Also consider the space required to pack out orders: you need plenty of room to help avoid making mistakes and to establish an efficient process. Subscription boxes, for instance, tend to need something akin to an assembly line, so reserving adequate space for different product areas is essential.

Outbound Staging Area:

Designate adequate room to stage outbound shipments. This is especially important for larger orders (like wholesale orders to boutiques or department stores). If outbound boxes are large and/or require pallets, the space demands of staging can be substantial.

Inbound Receiving Area:

Think about the implications of LTL/TL or LCL/CL inbound shipments — pallets are a pain, but they are standard for products purchased in bulk. Keep in mind: if you don't have a dock door, carriers will charge extra money for lift-gate delivery (the same is true for the pickup of outbound pallets).

Flex Warehouse Space

: In the early stages, businesses can usually operate out of the proverbial kitchen or garage without much trouble; however, with any kind of consistency in revenue and volume, flex warehouse space becomes essential (unless

it makes sense to outsource order fulfillment

). While you may be able to find space on a month-to-month basis, most rental or lease agreements require a 12-month plus commitment. Also, don't forget to factor in ancillary costs like insurance, utilities, and common area maintenance.
Packaging Materials
Once your order is dispatched to the customer, it is no longer within your control. If the carrier crushes or drops your package, using the right packaging materials ahead of time can guard against damage which otherwise might be sustained. Consider the following: 
Outer Packaging:

While many sellers need some combination of cartons, bubble mailers, and polymailers, your choice of packaging materials depends largely on what you are looking to ship. Bubble mailers and polymailers are much easier to handle than cartons (which have to be folded and taped), but things that are especially fragile generally need cartons (not to mention void fill inside — see below).  

Void Fill:

Void fill takes up the empty space in a carton to keep products safe in transit. The most common options include kraft paper, air pillows, corrugated inserts, packing peanuts, and crinkle paper — it should be noted, however, that both packing peanuts and crinkle paper can be messy and difficult to manage. 

Presentation Materials

: Presentation materials help your product arrive to the customer in the image of your brand — this includes things like corrugated inserts, tissue paper, stickers to seal tissue paper, and marketing inserts. For example, imagine a box that holds three identical jars; you might want the product placed so that when the person opens the package, the labels are facing straight up — you will need a corrugated insert designed to hold the jars in place (which doubles as void fill).

Tape

: Whenever you are using cartons, tape is essential. The standard option is clear or kraft tape (applied using a manual tape gun), from

Uline

or a similar supply store, but gummed paper tape from an electronic dispenser is a nice upgrade. Interestingly enough, if you can afford a tape dispenser (often priced around $1,000), you can reap a solid return on investment, as it significantly cuts down on tape usage.
Carrier Pickups & Dropoffs
Carriers like USPS, UPS, FedEX and DHL all manage pickups and dropoffs differently: 
USPS

: USPS will send a special truck to pick up your shipment, but only if you have enough volume. Otherwise, you will need to have everything ready when your mail is delivered (which is early at many places), or you will have to make a trip to the local post office.  

UPS/FedEx

: Both of these carriers offer the option to schedule pickups. If you have decent volume and want things to move quickly, you will benefit from scheduling daily pickups, which generally cost $5-10/each. FedEx is a bit more complicated than UPS since different FedEx products go onto different FedEx trucks (FedEx Ground and FedEx Express are two different operations). UPS is simpler — the brown truck can take parcels for all of their service classes (except for Mail Innovations). You can also drop packages off at a UPS Store location, a FedEx/Kinkos location, designated drop boxes, or other third-party dropoff points.

DHL

: You can either schedule (and pay for) a pickup from DHL, or you'll need to go to a third-party dropoff point that has regularly scheduled pickups.
Conclusion
For most resource-constrained startups, picking, packing and shipping are often best kept in-house. Shifting to an order fulfillment provider is much easier once you have consistent volume — and that's where the financial math starts to make sense as well. Talk to a specialist at IronLinx today to see if fulfillment might be the right next step for your business.