News and Insights
E-commerce, Logistics, and Small Business Management
How to Store, Pack, and Ship Perfume and Cologne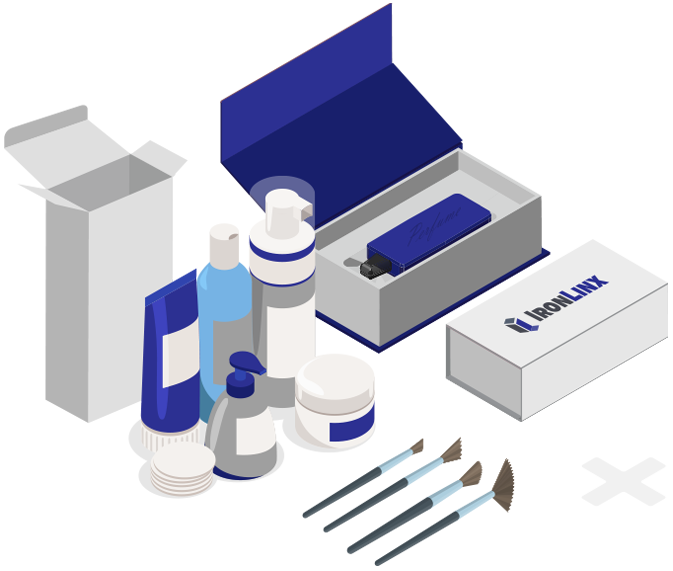 Parcel carriers have stringent rules in place for the transport of alcohol-based perfumes and colognes. If you are working with a third-party order fulfillment provider, they should be able to easily help you choose the best shipping options for your product; however, if you are handling fulfillment in-house, you will want to carefully review the policies that the individual carriers have in place for alcohol-based perfumes and colognes.
Helpful Resources: Carrier Guidelines for Shipping Perfume and Cologne
A few resources that you may find helpful:
USPS notes that alcohol-based perfumes and colognes may not be shipped internationally using their service offerings and may be shipped domestically only via ground-based services (see: USPS packing and shipping guidelines for more information).
FedEx and DHL both classify colognes and perfumes as "dangerous goods" and restrict their handling (see: FedEx and DHL guidelines for more information).
Ditto for UPS (see: UPS Beginner's Guide to Perfume Shipping for more information).
Tips and Tricks: How to Store, Pack, and Ship Perfumes and Colognes
Whether you are fulfilling orders in-house or partnering with an order fulfillment provider, consider these tips for a smooth and compliant shipping experience:
Know Your Product – Depending on your product and your carrier of choice, you may need to list ingredients and/or identify products as hazardous on the parcel, the shipping label, and/or other shipping documents (such as customs forms). Further, you may be prohibited from using certain service classes.
Select the Right Box – Choose a box that is slightly larger than your product so that you will be able to adequately wrap perfume or cologne bottles in protective materials. Consider packaging that clearly denotes the item as "fragile" and shows the appropriate orientation for the parcel.
Protect Your Product – High-quality bubble wrap or heavy kraft paper tend to be the best void fill for perfume and cologne. Naturally, leakage is sometimes a problem with liquids, so consider individually bagging products and/or using adhesive strips across their tops to prevent and contain leaks and their resulting damage.
Plan for Higher Shipping Costs – Because of the fragility and hazardous nature of perfume and cologne, the labor, packaging materials, and shipping costs inherent to the category tend to be higher than you might think. When estimating shipping costs, remember to consider both the actual and the dimensional (volumetric) weight of the package – for most carriers, dimensional weight adjustments (which can significantly increase the cost of shipping) will be made if the actual package weight is over one pound.
Need Help?
If your fragrance business is growing rapidly, IronLinx can assist with:
Navigating the regulatory challenges inherent to shipping alcohol-based products
Designing and implementing the best strategies for shipping your product
Optimizing your packaging materials
Offering fast and affordable shipping options to your customers
Positioning your business to scale more seamlessly
To learn more about the special handling and packaging needs of beauty and cosmetics items or our unique capabilities in the area of beauty and cosmetics order fulfillment, please reach out to us via our contact form.  We look forward to speaking with you.