News and Insights
E-commerce, Logistics, and Small Business Management
How to Find Your Niche in eCommerce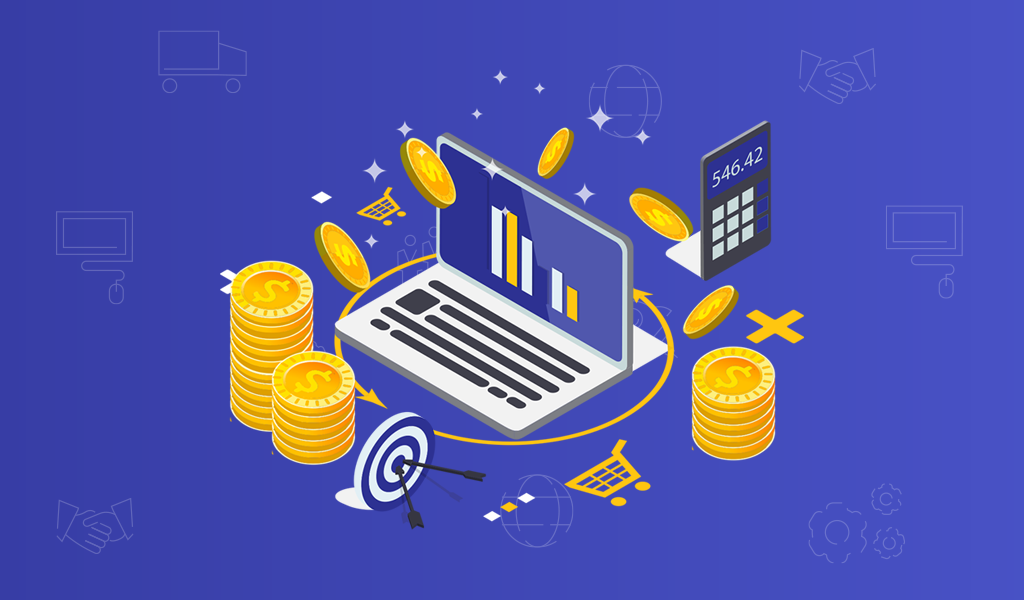 If you are considering starting an eCommerce business, choosing a niche is a critical first step. With so many different industries and products currently available, however, it can be difficult to know which eCommerce niche to pursue. In this article, we explore five pieces of advice that will help you decide which direction to take your new store.
Examine your interests. Growing a business takes an immeasurable amount of time and energy. If you choose a niche solely based on potential for financial gain, you run the risk of burning out or losing interest. Instead of just focusing on margins and profit, consider the industries and products that pique your interest. You will be spending many late nights and long hours cultivating your business, so choose something that keeps you engaged and also provides the potential for sizable growth. When deciding on your niche, allow your own background, passions, hobbies, and knowledge to serve as your main source for inspiration.
Tips for Success: Reflect on your own personal experience, and research prospective solutions for nagging problems in your life. Do you see an immediate need for something in the market? Is there anything that would make your life easier? Are there any products you wish you would have had in the past? Let your answers guide you towards finding a niche.
Observe your environment. If you are looking for inspiration, think about the products that you and the people around you value most. Do these items make your life easier in some way? Or are there brands or objects that delight you or bring you a sense of belonging? Understanding the points of pain customers face in their daily lives will help you develop a better idea for useful products and services that would work well for eCommerce.
Tips For Success: Set aside time for people watching at your local coffee shop, and consider creating a set of interview questions for your friends and family to help you better understand their points of pain. 
Find what sells. The internet is home to endless products and brands that are all competing for market share. The successful ones leverage some combination of brand equity, product value, trustworthiness, and, more recently, popularity on social media to find and keep customers. Many brands rely on social media outlets like TikTok, Instagram, Facebook, and/or YouTube — in this channel, successful advertisements, engaging branding and content, effective influencer strategies, and viral trends help certain brands reign supreme.
Tips For Success: Research popular products and brands to better understand their success, and take particular note of their websites, product descriptions, graphics, photography, and social media strategies.
Research the market. Because the barriers to entry for eCommerce are considerably low (all you need is a website), there will always be competition within your chosen niche. If you pursue a niche that has a heavily saturated market with many established competitors, however, it may be difficult to differentiate your business or product in a way that attracts potential customers. Research potential niches for stability, upward trends, number of competitors, and opportunities to realistically gain market share. If the results indicate that your product is uniquely positioned to meet customer demand in a given area, then you may have found your niche.
Tips for Success: Spend time carefully developing and iterating on your unique value proposition (UVP) — this will be one of your biggest assets. Also, find a way to establish trust with potential customers — this will almost certainly require a consequential investment in your website. 
Be reasonable. Before you decide on a niche for your eCommerce business, take stock of the assets and resources available to you. Retail-based eCommerce businesses like jewelry, apparel, footwear, etc., often require a considerable upfront investment in inventory, and they are more difficult to keep afloat with limited resources. Further, if you are passionate about a business idea that falls outside of your expertise, consider partnering with someone who knows the niche well; otherwise, you may find it difficult to develop products that adequately meet your customers needs and/or to effectively compete with other businesses. 
Tips for Success: Pursue an eCommerce niche that aligns with your current resources, assets, and expertise, and be realistic with forecasting. Network with other entrepreneurs to learn more about how they got started, and always be on the lookout for relationships that might help your business grow. 
Conclusion
When deciding on an eCommerce niche, new business owners must consider external factors like competition and market saturation as well as internal factors such as resource availability and expertise. Once you have established your niche, a third-party fulfillment provider like IronLinx can take inventory management and order fulfillment off your plate. Contact us when you're ready to see if we can help.