News and Insights
E-commerce, Logistics, and Small Business Management
Scale Your Jewelry Business with Outsourced Manufacturing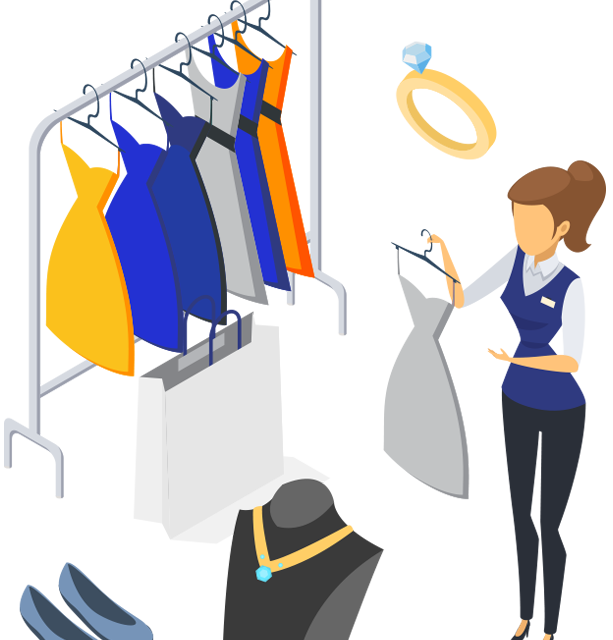 Jewelry designers know the importance of creating unique, meaningful pieces that their recipients will enjoy. When jewelry makers are ready to scale, however, they may find themselves materially constrained by the amount of time and energy it takes to make even a single necklace, bracelet, or set of earrings. Out of necessity, therefore, jewelry designers will need to consider outsourcing jewelry production to a third-party (likely overseas) in order to successfully grow their stores. If you are a jewelry designer looking to scale your hand-made jewelry business with the help of mass production, consider these important pieces of advice:
Find a reliable supplier. 
Finding a supplier you can count on is arguably the most important step in successfully mass-producing your jewelry items. You can search for partners through marketplaces like Oberlo and AliExpress, which allow you to view a range of suppliers who might be able to create the jewelry pieces you need. When you are searching for a supplier, do some research to validate that they have a custom design department, and also purchase some of their generic pieces to verify that their level of quality meets your standards. For more information, take a look at our article on finding a reliable supplier.
Using an overseas supplier is the least expensive option. While sourcing large quantities of your jewelry domestically would be ideal for many reasons (proximity to your supplier, shared language, etc.), sourcing products directly from overseas manufacturers is the easiest way to maximize your margins. There are certainly downsides to this approach, but overseas prices can rarely be matched, let alone beaten. If outsourcing overseas feels overwhelming, consider working with an intermediary like a manufacturer's representative — their vast experience working with foreign suppliers could be a huge benefit to you.
Prepare to invest up front. Once you have chosen a supplier, be prepared to negotiate the terms of your agreement, and also be ready to pay your bills up front. If you have not yet determined how you will fund the mass production of your jewelry, do this now — you may need to secure investment capital or take out a loan.
Clearly communicate your designs. When working with a manufacturing design team, you will need to find ways to communicate your vision clearly. Most suppliers will work to understand your designs and create mockups of your jewelry in a CAD program. The more information you can provide to your supplier's design team the better — include files, drawings, and actual material samples to help them understand what you envision. You will need to pay for design costs as determined by your manufacturing agreement, but you may be able to save money up front by providing thorough direction for your jewelry pieces from the start.
Purchase conservatively. When placing your first order(s) with a supplier, consider ordering smaller batches than you think are necessary. This will allow you to evaluate the pieces and determine whether or not they meet your standards. If you order a surplus of a particular design, but you are disappointed by the quality, then you may be stuck with substantial stocks of items that you are unable to sell. 
Be prepared for knockoffs. If your jewelry designs are successful and attractive, expect that competitors (and, perhaps, your very own supplier) will quickly move to create knockoffs of your work. They will accomplish this by purchasing your jewelry, sending it to a manufacturer for reverse-engineering, and ultimately selling a product that is either identical or nearly identical to yours. While knockoffs are impossible to prevent (and will occur regardless of whether you source domestically or overseas), you can try to limit this risk by building a strong brand with a loyal following.
Conclusion
There is certainly some risk in transitioning from making your jewelry in-house to using an outsourced supplier, but there are also ways to mitigate it. Thoroughly research suppliers, network with other jewelry designers, and fully understand the terms of your manufacturing agreement to best position your business for success. If you are looking for fulfillment and would like help working with a supplier, contact IronLinx today to see if we can help.