News and Insights
E-commerce, Logistics, and Small Business Management
Four Simple Ways to Improve Conversion Rates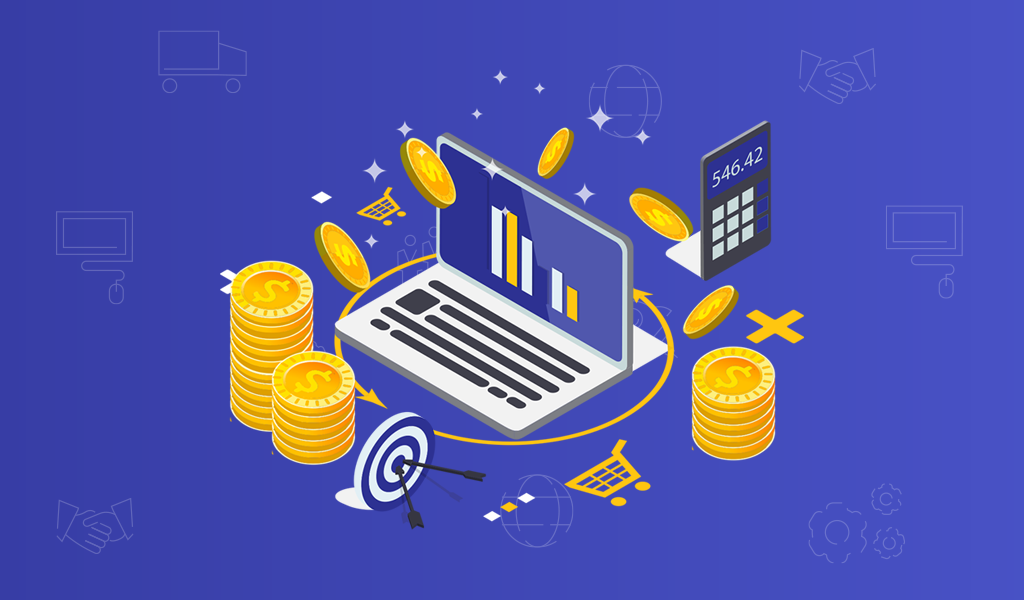 Poor conversion rates are a common concern in eCommerce. In this article, we briefly discuss four easy-to-manage, low-cost strategies for improvement: 
Improve navigation menus.

Create a cohesive brand. 

Make your store mobile-friendly.

Build trust with your visitors. 
#1. Improve navigation menus.
eCommerce consumers have developed high expectations for usability and formatting when shopping online. If something is broken, clunky, or missing on your site, this could be a red flag for customers. This is especially true for the main navigation and footer menus.
Main Menu:

Although some traffic is routed to other areas of your website through promotions or referral links, most customers land on your homepage, and they expect navigation to be intuitive. Ideally, navigation should push visitors towards key resources (Shop, Sale, About Us, etc). Beyond this, consider utilizing sub-menus within the primary menu to avoid a cluttered homepage that overwhelms visitors.

Footer Menu:

In addition to the main menu, footer menus are incredibly important for transitioning "cool" traffic into "warm" traffic — and, thus, sales. When arriving at your website, some eCommerce shoppers scroll immediately to the footer to access helpful resources such as contact information, return and exchange policies, blogs, and more — this information should be readily available, and the footer menu should also include shopping prompts similar to the main menu. 
A Few Tips:
Keep the main menu clear and to the point. Oftentimes, less is more.

Offer multiple points of contact, located in both the main menu and footer menu.

Include information in your footer menu that uniquely identifies your business –

Bombas

, for instance, notes that they are a certified B Corporation in their footer.
#2. Create a cohesive brand.
In most eCommerce settings, investing in your brand is non-negotiable. Creating a cohesive, consistent  experience for your customers fosters trust, stickiness (how long visitors stay and the frequency with which they return), and, ultimately, conversion. Small, graphic-design style tweaks create something tangible for customers to emotionally connect with, thus increasing the likelihood that the firm's products will mean more than their surface-level utility when purchased – consider, for example, making sure that color schemes communicate the right emotions; headers and paragraph copy is optimized for legibility; imagery is high quality and elicits the brand's values; etc.
Case Study:  Youth To The People, a popular skincare company, provides customers with a compelling brand experience. Bright colors, bold typefaces, and crystal-clear imagery communicate a strong, confident identity to their customers. Additionally, their ethos of "We Are Skincare For All" brings out an underlying layer of inclusivity and openness. 
A Few Tips:
Establish your brand identity as soon as possible. Testing this identity thoughtfully with your customers will allow you to adjust accordingly. 

Continuity between your physical brand and your online brand experience is key for eCommerce conversion. Referrals typically happen in the physical world with products tangibly involved, so your image, aesthetic, and brand identity must be clear both in-person and online. 
#3. Make your store mobile-friendly.
Mobile-friendliness is an obvious essential for improving conversion rate. Most eCommerce purchases are being completed on a mobile device with a small screen that is highly sensitive to touch — sellers need to plan accordingly. Mobile-friendly stores can be achieved in one of two ways:
Create a Mobile Site:

Mobile sites should offer the same functionality and ease-of-use as desktop sites. For example, menus and buttons must be large enough for effective use, yet they should not overwhelm users by taking over the entire screen. Fortunately, most web platforms such as

Shopify

,

Squarespace

, and

BigCommerce

all incorporate automatic reformatting between desktop and mobile resolutions.

Create an App:

Some eCommerce firms can optimize user experience with the development and implementation of an app. For example, large eCommerce retailers or brands with a high number of SKUs can benefit from controlling every element of their mobile presence. Additionally, apps increase a firm's ability to retarget their users with highly-individualized advertising, making customers more likely to convert.
A Few Tips:
Conduct focus groups (for cost-constrained firms, consult honest friends/family) to test mobile-friendliness. 

Keep in mind: the attention span for the average mobile device user when shopping online is

measured in seconds

and not minutes — ensure that your content can load quickly (though load speed may often be out of your control). 
#4. Build trust with your visitors.
Unfortunately, low barriers to entry invite a wide array of ill-intentioned sellers into the eCommerce space – these participants mislead shoppers by means of bootleg inventory, cheaply made imitations, fake websites, and false promises. Accordingly, buyers are skeptical of unknown brands and are prone to bounce from landing pages upon even the slightest indication that you could be untrustworthy. Consider the following principles of building trust with your visitors:
First impressions are critical to eCommerce success — ensure that your website reflects the integrity of your brand. 

Clearly present essential information — this can include things like return and exchange policies, consumer reviews, and your contact information.

Build goodwill with your customers through every interaction, and handle

trust-oriented conflicts

thoughtfully.
A Few Tips:
Landing page user interfaces should be excellent – low-quality and/or poorly-designed landing pages immediately breed distrust.

For many eCommerce sellers, reviews are key to winning over skeptical first-time buyers. Consider using private beta testers and/or a curated list of top customers to amass reviews before dropping a new item or collection to the public.

Consistent, brand-centric story-telling demonstrates brand investment; this investment, however, must also be supported by a seller's ability to keep promises.
Conclusion
As eCommerce becomes increasingly competitive, merchants must invest the time and resources necessary to remove obstacles to conversion. The four strategies above are a great place to start, but don't lose sight of the fact that store optimization is an iterative process of tweaking, testing, and analyzing — over and over again.