Order Fulfillment for CBD Products
IronLinx's health and wellness order fulfillment operation is well-acquainted with the unique shipping and handling requirements of the CBD product space. From multi-channel sales, custom pack-outs, wholesale routing guide compliance, and returns and exchange management, IronLinx has both the knowledge and the experience necessary to streamline the order fulfillment process for manufacturers and other sellers of CBD-based products as this emerging field continues to evolve.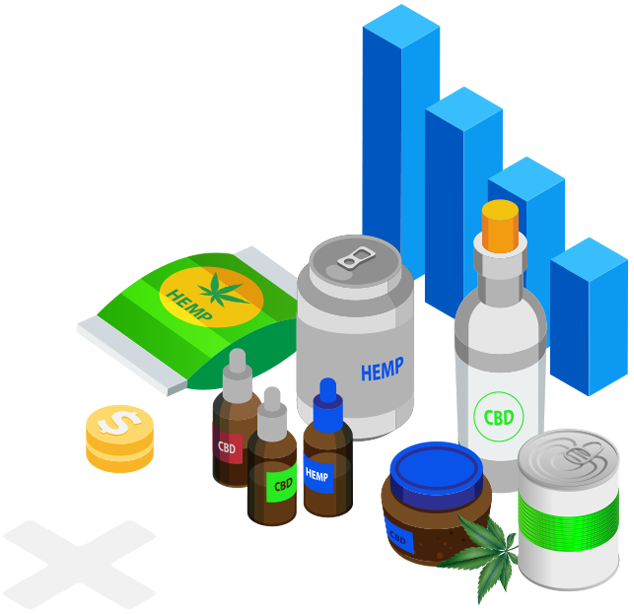 Order Fulfillment for CBD Products
Though currently quite small at less than one billion dollars, the US market for CBD-based products is growing at a rate materially faster than that of the economy as a whole (expectations are for the CBD-based product space to exceed twenty billion dollars in revenue by 2022). From a fulfillment perspective, CBD products are quite complex with notable issues including the following: multi-channel sales, custom pack-outs (complete with branded packaging materials and marketing inserts), routing guide compliance, and returns and exchange management.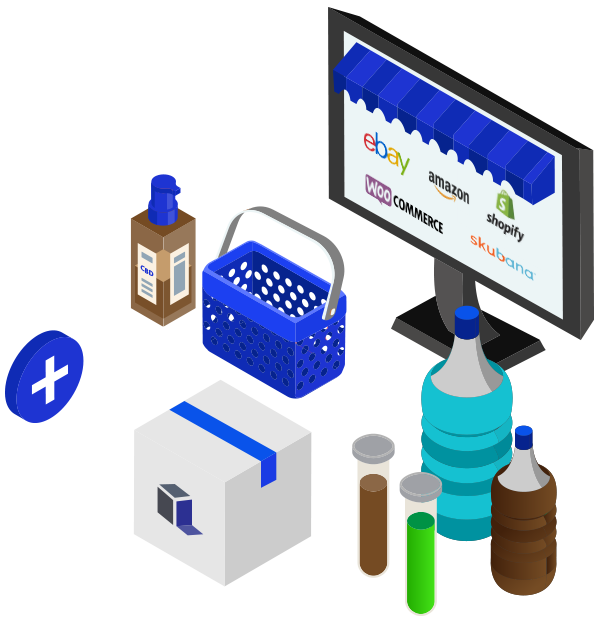 Multi-Channel Sales

Multi-channel sales are a fact of life for most e-commerce operations and the CBD product space is unlikely to be an exception. Increasingly, health and wellness products of all kinds need to have a presence on Amazon as the platform represents roughly 50% of the US e-commerce market. This coupled with one or more eBay storefronts, Walmart (and Jet) storefronts, proprietary websites, and bulk sales to other pet product retailers collectively creates a rather complex order fulfillment profile for the typical seller. Of course, Amazon, Walmart, and many other retailers are currently closed to CBD-based products; however, this is likely to change in the fairly near-term (see: Selling CBD-Based Products Online: Several Notable Challenges for a more in-depth discussion)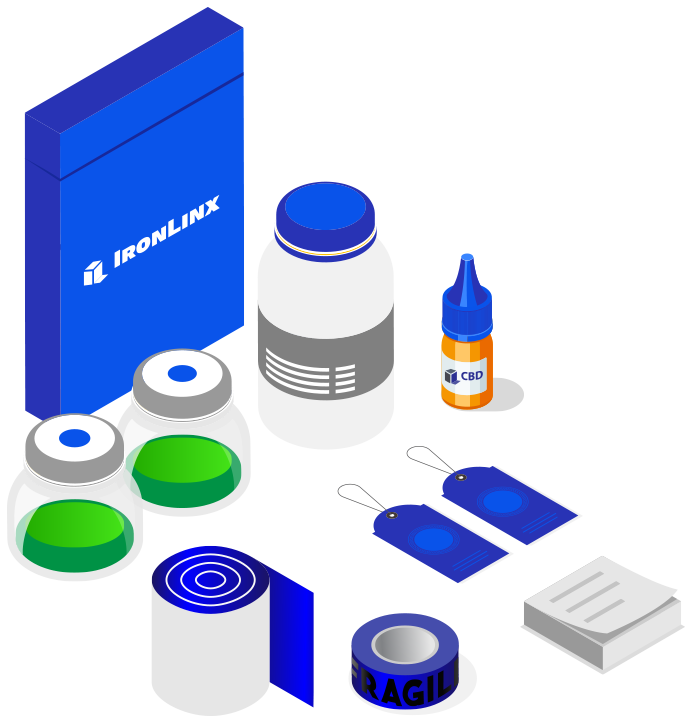 Custom Pack-Outs – Branded Packaging Materials and Marketing Inserts
An outstanding unboxing experience is becoming increasingly important for e-commerce brands. For CBD products, it starts with product display packaging, but it certainly does not end there. From custom outer shipping cartons to custom corrugated inserts, polybags, bubble envelopes, void fill, and marketing materials, CBD product manufacturers and sellers have a wide-array of opportunities to positively (or negatively) impact brand perception. Through a sister company, IronLinx is able to design, source, and procure a wide array of custom packaging and marketing materials including: corrugated cartons, polymailers, bubble mailers, corrugated inserts, and marketing materials.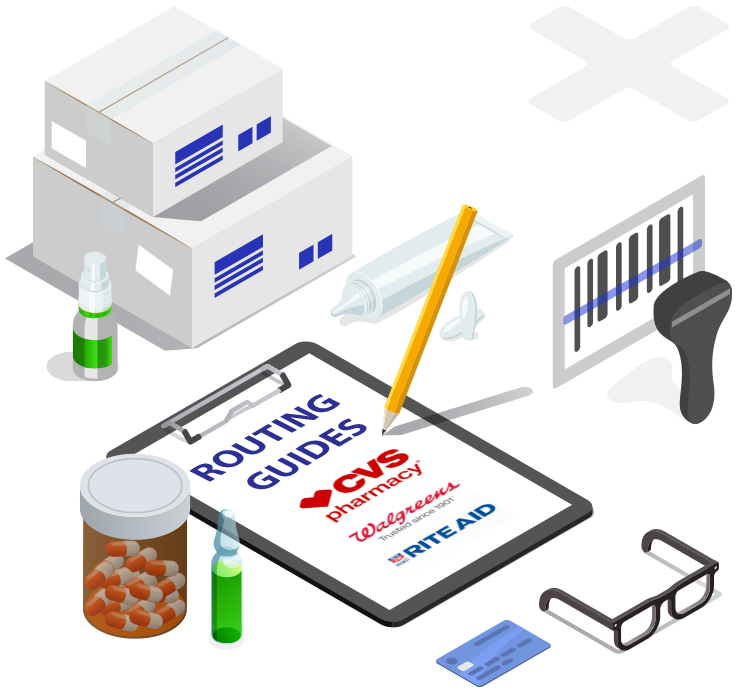 Wholesale Routing Guide Compliance
One of the more complex aspects of order fulfillment involves routing guide compliance for larger retailers. Routing guides serve as the means by which large retailers manage the daunting task of receiving large numbers of products per day from countless vendors. Seemingly minuscule deviations from the dictates of a routing guide – such as the use of prohibited void fill materials (packing peanuts, for instance, are generally unwelcome) or the use of incorrect shipping accounts (prepaid as opposed to third-party or collect) – can and do lead to not only prohibitively expensive chargebacks, but even the outright rejections of entire shipments. IronLinx has substantial experience handling routing guide compliancy across industries and can help to smooth the process for the sellers of CBD products which is going to be especially important as large retailers continue to warm up to the idea of CBD-based products.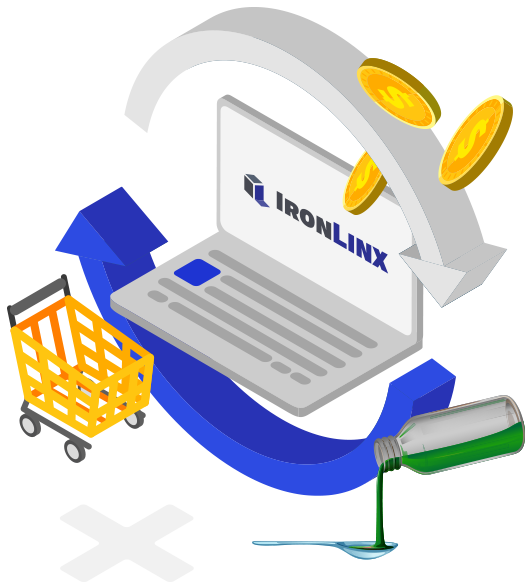 Returns and Exchange Management
Returns and exchange management is a critical component of the order fulfillment process for health and wellness product sellers. As is generally the case across the e-commerce retail space, inadequate handling of returns and/or exchanges is a frequently-cited driver of customer service problems, poor reviews, and lost opportunities for repeat business and/or referrals. For more than a decade and a half, IronLinx has worked closely with its clients to custom-tailor returns and exchange management processes to precisely meet their unique needs.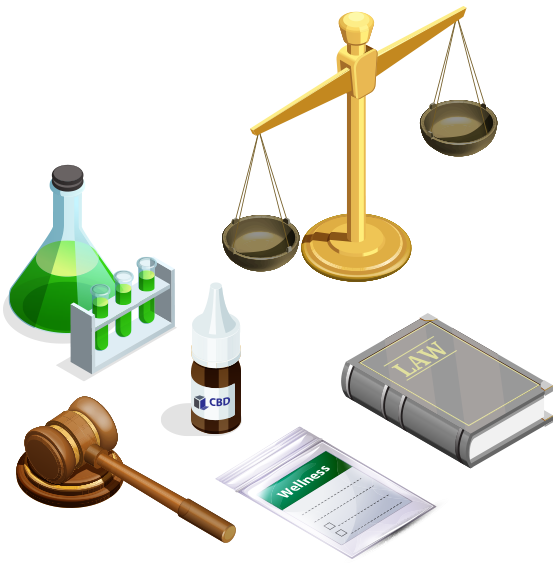 Legality of CBD Products
It is important to note that CBD-based products are currently in regulatory limbo (see: Order Fulfillment for Health and Wellness: Cannabidiol (CBD)-Based Products for a more in-depth discussion). Though the Agricultural Improvement Act of 2018 did deschedule any and all parts – from seeds to extracts, acids, salts, and polymers – of Cannabis sativa L. strains that produce minimal levels of THC (less than .3% THC – defined as "hemp" or "industrial hemp"), the FDA has not yet established a regulatory pathway for the sale of the product in its most common forms (food and supplements). Regardless, several major wholesalers (Rite Aid, CVS, and Walgreens) have recently announced plans to trial market CBD-based products – and the market seems to be following suit.