News and Insights
E-commerce, Logistics, and Small Business Management
Order Fulfillment for Health and Wellness: Cannabidiol (CBD)-Based Products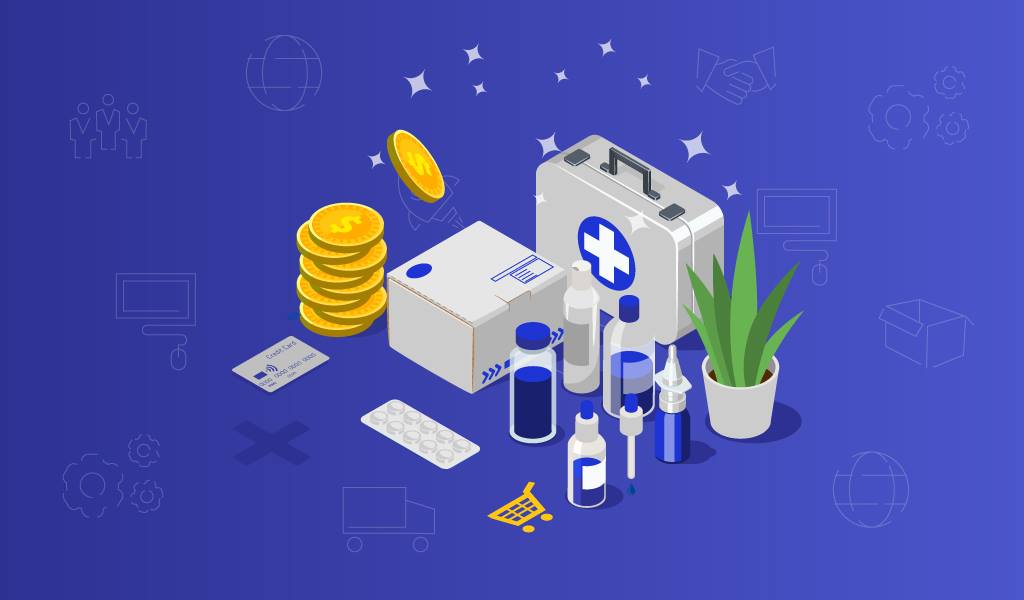 Order Fulfillment for Health and Wellness: Cannabidiol (CBD)-Based Products
Over the last several months, IronLinx has received a substantial number of inquiries from current and prospective sellers of cannabidiol-based products looking for order fulfillment services. Cannabidiol, commonly referred to as CBD, is one of two major cannabinoids – the other being the intoxicating delta-9-tetrahydrocannabinol (THC) – that are produced naturally in Cannabis sativa L. CBD is clearly trending at the moment – perhaps more so than any other product category in the health and wellness space – and reasonable estimates of annualized growth over the next several years are in the triple digits. From our conversations and subsequent research, the potential upside for both sellers and those service providers (like us) who support them is unquestionably significant; however, the following two points are also evident:
Many current and prospective sellers are materially misinformed about the nature (and legality) of various CBD-based products and
A substantial amount of legal ambiguity remains to be sorted out by federal, state, and municipal authorities.
Immediately below, the reasons underlying these points are explored in depth.
What Is CBD and Is It Legal?
CBD is a non-psychoactive compound produced in the Cannabis sativa L. plant which appears to have therapeutic potential. Historically, Cannabis sativa L., though cultivated in an array of strains, has been treated monolithically and listed as a Schedule I controlled substance under the Controlled Substances Act (CSA)—making it illegal at the federal level to utilize any part of any strain of the plant for commercial and/or personal purposes. On December 20, 2018, however, the passage of the Agricultural Improvement Act set in motion the descheduling of any and all parts – from seeds to extracts, acids, salts, and isomers – of Cannabis sativa L. strains that produce minimal levels of THC. These strains are generally known as "hemp" or "industrial hemp" and the threshold for legality is set at .3% or less of dry weight being comprised of THC. Thus, the opportunity: properly-sourced CBD-based products are no longer listed as illegal substances at the federal level.
CBD and the Food and Drug Administration (FDA)
A major hurdle, however, remains to be cleared: the Food and Drug Administration (FDA). The FDA is responsible for protecting public health and currently maintains full regulatory authority over products containing Cannabis sativa L.-derived compounds. Per a recent statement, the FDA deems it
unlawful under the FD&C Act to introduce food containing added CBD or THC into interstate commerce, or to market CBD or THC products as, or in, dietary supplements, regardless [emphasis added] of whether the substances are hemp-derived. This is because both CBD and THC are active ingredients in FDA-approved drugs…[and under] the FD&C Act, it's illegal to introduce drug ingredients like these into the food supply, or to market them as dietary supplements.
(See: FDA Statement)
This is not to say that the FDA will not soon establish a definitive regulatory pathway for a wide array of CBD-based food and supplement products; however, at the moment, such pathways remain almost exclusively undefined—and not only for products intended for humans but also those intended for animals. The FDA does not appear to have specifically addressed the use of CBD in cosmetics products (over which the FDA also has regulatory control); however, we have been unable to find evidence that the use of CBD as a cosmetic ingredient falls under a different set of rules than for foods and dietary supplements.
Conclusions
CBD is currently being sold in a variety of forms across the country; however, as best as we can tell, many of these products appear to still be illegal—though certain items may be in more of a gray zone than others. It is notable that you will not find any major retailers selling CBD-based products at present. Searches for CBD oil on Amazon, for instance, bring up hundreds of listings, but the offerings are actually a different product, hemp oil, which does not – or, at least, should not – actually contain CBD. Similarly, it is worth pointing out that Google and Facebook continue to prohibit ads promoting CBD-based products. The CBD-space appears to present tremendous opportunities for the future; however, at present, it remains problematic. For more information, please see Selling CBD-Based Products Online: Several Notable Challenges.