News and Insights
E-commerce, Logistics, and Small Business Management
eCommerce Order Fulfillment: Periodically Re-evaluate Your Fulfillment Profile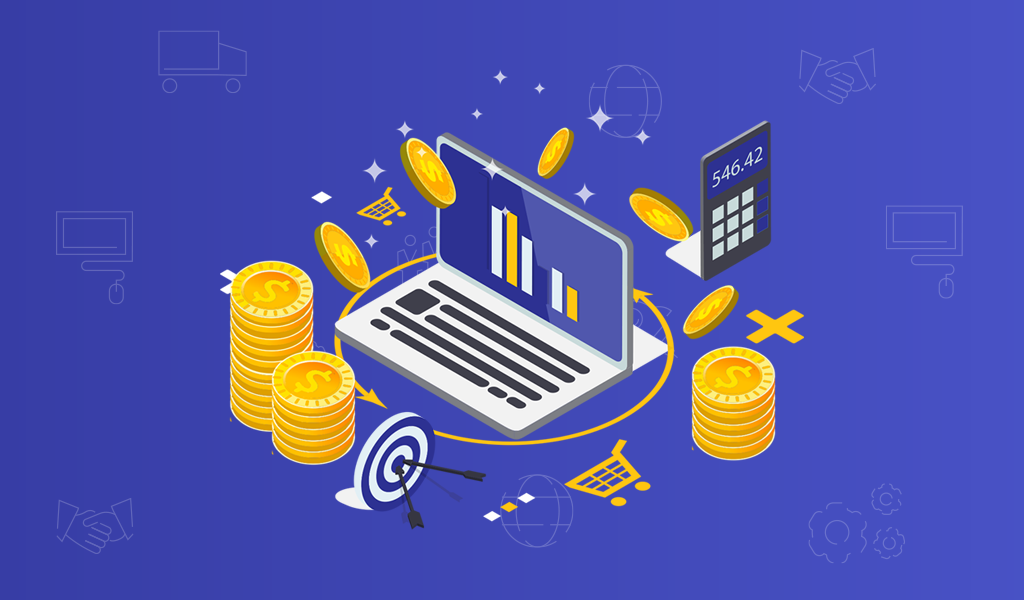 Periodically, it's a good idea for eCommerce sellers to take a close look at their eCommerce order fulfillment profile with the goal of identifying and eliminating inefficiency and waste.
In this post, we explore the following:
Storage

Receiving

Kitting and assembly

Packaging materials

Order fulfillment

Shipping
ECOMMERCE ORDER FULFILLMENT: STORAGE
There is a natural tendency for the storage footprint of eCommerce sellers to grow over time.  More often than not, this is largely driven by the addition of new SKUs and the slow retirement of older SKUs, but partially damaged items, returns set aside for eventual rework, outdated marketing collateral, and myriad other one-offs also tend to lead to increases in storage.  
A few tips:
SKU counts are positively correlated with storage footprints because every unique SKU needs to be easily pickable (which necessitates ample physical separation).  When deciding whether or not to add a new SKU (or batch of new SKUs), don't lose sight of the ancillary cost implications.  Sellers who maintain small quantities of a large number of SKUs are the most likely to feel the pinch (especially if the velocity of turn is very low).

Older SKUs should be periodically revisited for retirement – with remaining units either sold via clearance, donated, or destroyed – to avoid ongoing storage fees.

Partially damaged or otherwise flawed products have a way of building up over time and should either be reworked, sold via clearance, donated, or destroyed.

Marketing collateral can easily build up – periodically review and destroy materials that have become outdated or otherwise unusable.
ECOMMERCE ORDER FULFILLMENT: RECEIVING
Streamlined receiving is critical for both eCommerce sellers and fulfillment houses.  Generally, receiving is billed on a time and materials basis with sorting, separating, counting, quality assurance, barcoding, and rush requests driving the costs.
A few tips:
Disorganized cartons and/or pallets make receiving less efficient – work with manufacturers and/or wholesalers to clearly separate and identify SKUs for easy receipt by the warehouse.  When economically feasible, a single SKU per carton or pallet is ideal.

Quality assurance (QA) takes many forms – if possible, limit QA to obvious external damage or use spot checks for more in-depth examinations.

Barcodes are required at most fulfillment houses because picking verification is done via scanning.  If possible, have manufacturers include barcodes on their product packaging to avoid the extra time and expense of having it handled at the warehouse level.

Rush requests lead to a significant increase in receiving fees – especially when consistently needed.  
ECOMMERCE ORDER FULFILLMENT: KITTING AND ASSEMBLY
Many eCommerce sellers require kitting and assembly work.  Like receiving, kitting and assembly is usually billed on a time and materials basis, with any extra steps or requirements pushing up the overall cost.
A few tips:
Review all steps in active kitting and assembly processes and see if any can be removed.  For instance, if a product is put into a custom box which is then barcoded, look into seeing if the custom carton manufacturer can print the barcode directly on the box – thereby eliminating the need for the fulfillment house to do the extra step.

Review all packaging materials utilized – oftentimes, materials usage can be reduced or adjusted (more on this below).  Sure, crisply folded tissue paper and hand tied bows look great; however, they significantly increase the time needed to complete a kit or assembly. 

Review all marketing inserts – oftentimes, multiple units can be combined into fewer.
ECOMMERCE ORDER FULFILLMENT: PACKAGING MATERIALS
Packaging materials are an integral part of eCommerce; however, they are also a significant source of waste for many eCommerce sellers – especially those who utilize customized materials.
A few tips:
Customized materials are generally purchased in higher quantities to reduce unit costs – keep in mind, however, that storage fees add up quickly for pallets of slow-moving items.  

Customized materials make picking and packing less efficient – accordingly, they tend to be treated as unique SKUs when it comes to picking and packing fee structures (generic packaging materials are usually exempt from these fees).

Void fill options like packing peanuts and crinkle paper are messy and inefficient – consider corrugated inserts which can simultaneously handle product protection and display.

If possible, look for ways to reduce actual and/or dimensional weight caused by the packaging materials being utilized.  An ounce or an inch can have an outsized difference on shipping fees (more on this below).
ECOMMERCE ORDER FULFILLMENT: ORDER FULFILLMENT
Picking and packing fee structures are largely determined by volume and complexity.  The former is a subject matter fit for a different post; however, the latter is often a source of unnecessary costs for eCommerce sellers.
A few tips:
Order fulfillment fees are positively correlated with SKU counts (larger storage footprints make for less efficient picking and packing) – culling out old SKUs can help to streamline picking and packing (as well as reduce storage costs).

Customized packaging materials and complex packouts (to support elaborate unboxing experiences) significantly increase order fulfillment costs (not to mention shipping costs – more to follow on this below).

All things being equal, corrugated cartons (which tend to require tape) are less efficient and more expensive to handle than bubble mailers or polymailers. 

Marketing collateral, free items, and other inserts are valuable tools for reconverting customers down the road, but the number should, if possible, be minimized (also watch for ancillary effects on shipping – more to follow below).
ECOMMERCE ORDER FULFILLMENT: SHIPPING
For some eCommerce sellers, there aren't a lot of options for reducing costs when it comes to shipping; however, for others, significant savings are possible through the use of economy shipping methods and/or packaging optimization. 
A few tips:
Economy shipping methods like FedEx SmartPost, UPS SurePost, UPS Mail Innovations, and DHL eCommerce sacrifice speed for cost savings – which can be heavy for certain weight classes (packages in the range of 2-4 pounds, for instance, are usually much less expensive when shipped via an economy method relative to USPS Priority).  Keep in mind, however, that slower transit times tend to create customer support headaches

and

increase refund requests and chargebacks.

Whenever possible, work to reduce the actual weight and eliminate dimensional weight from the equation by optimizing outer packaging materials, product display packaging, and marketing collateral.  With shipping, it is frequently the case that even a fraction an ounce or an inch too much can have an outsized effect on costs.  Be sure to thoroughly review things in this category.
CONCLUSIONS
Whenever possible, eCommerce sellers should err on the side of simplicity.  At IronLinx, we have never seen simplicity wreck a business model; however, we have watched more implode due to unsustainable – and oftentimes avoidable – cost structures than we can count.