News and Insights
E-commerce, Logistics, and Small Business Management
eCommerce Order Fulfillment: Discreet Packaging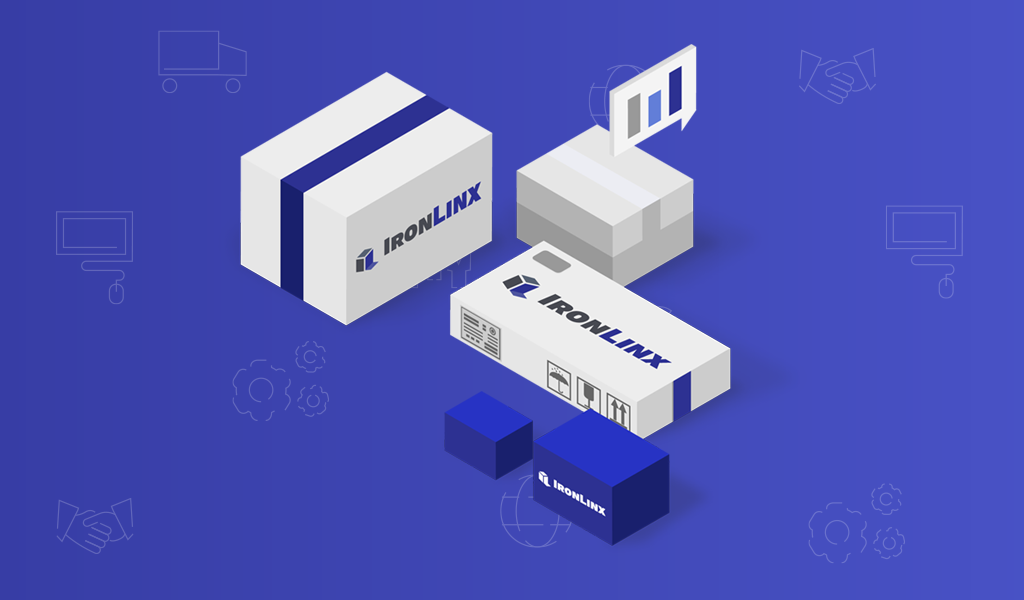 Elaborate unboxing experiences certainly receive a lot of attention; however, in many segments of the eCommerce space, discretion, privacy, and liability concerns often trump Instagrammable packaging extravaganzas – and for good reason.  In this post, we explore applications where discreet packaging is often (or always) preferable and discuss several best practices — gleaned from our nearly two decades of experience as an eCommerce order fulfillment provider — for ensuring customer privacy and satisfaction.
Applications Which Require Discreet Packaging
There are many applications for discreet packaging in the eCommerce space; however, most fall into one of the following three categories:
Luxury (high-priced) goods

Health, wellness, and/or other personal care goods

Other sensitive goods
Luxury (High-Priced) Goods
Luxury goods present unique challenges in the eCommerce space.  For starters, the value of such items makes them inherently risky to both handle and ship – especially as the liability for damage and/or losses incurred either before, during, or post-transit is all too often ambiguous (who is responsible, after all, for a package allegedly swiped from a front porch or mailbox)?  Shipping luxury items, therefore, in fully branded cartons is somewhat akin to stamping them with "I'm Expensive – Please Steal Me" in big, bold letters – not to mention a sure-fire way to increase losses over time.  Beyond avoiding theft though, there is also another good reason to take a pass on overt branding in luxury applications as many purchases are intended as gifts which can easily be betrayed by externally branded packaging materials.  
Health, Wellness, and other Personal Care Goods
Personal care items present their own unique set of challenges in the eCommerce space.  Consider, for instance, products related to sensitive (and private) health, wellness, and/or lifestyle issues which could easily lead to embarrassment in the absence of strict discretion.  As with all product categories, brands in these areas only get one chance to make a lasting (and positive) impression on their clients; however, unlike most product categories, there is legitimately no room for error in this space – ever.  Overt branding in applications such as this is an absolute non-starter.
Other Sensitive Goods
A wide array of additional product types also demand discreet packaging.  Consider, for instance, packages containing weapons, hunting accessories, or other related products which could ostensibly be used as instruments of harm.  These shipments absolutely must be sent using the utmost discretion to not only deter theft, but also to limit legal, ethical, and PR-based liability.  In 2020, even modest mistakes can turn fatal for companies that end up on the "wrong side" of a controversy.  When in doubt, low-key approaches to business tend to minimize the likelihood of blowback – and packaging materials are no exception.
Shipping Discreet Packages: A Few Best Practices
On the surface, it may seem as if discreet packaging is pretty straightforward; however, there is actually quite a bit of nuance across different applications.  A few best practices:
Adopt externally bland packaging materials (simple kraft cartons, mailers, etc.) and keep branding, if any, on the inside only.

Avoid using brand names on shipping labels. Even if the carton or mailer is otherwise discreet, this easily overlooked detail can potentially unmask the contents of the package. For instance, replace full-length names (IronLinx Fulfillment) with initials, abbreviated versions, or substitutes (ILX, Shipping Department, etc.)

Offer and/or insist on signature-required delivery.  Keep in mind, however, that this can be inconvenient for buyers who are not usually home during normal delivery hours.  Additionally, though carriers generally charge for this service, they do not always honor it – with delivery personnel very often leaving such packages, sans signature, out in the open.

For international shipments, customs reporting must strike a careful balance between discretion and the requirements of the import/export process.  There is usually room for generalization; however, if poorly done, the risk of customs-related problems increases.

Give customers the choice by offering a discreet packaging option (a slightly contrarian take on "upgraded" experiences) for those who want to maintain privacy, protect a surprise, etc.  Just remember that choices such as these create additional complexity (and room for error) from an operational perspective if not implemented across

all

orders.

If products are often ordered by the case, request that manufacturers use discreet case-level packaging so as to avoid expensive and unnecessary re-boxing during the order fulfillment process.

Communicate your approach to customers with the help of a clear and centrally located shipping policy. 
Conclusions
For many applications, discreet packaging is either strongly advised or an absolute must.  With proper planning, brands can leverage discreet packaging to respect privacy, limit liability, and maximize customer satisfaction.