Order Fulfillment for Toys and Games
IronLinx's eCommerce order fulfillment operation is well-acquainted with the unique shipping and handling requirements of the toy and game industry. From multi-channel sales to custom pack-outs, routing guide compliance, and returns and exchange management, IronLinx has both the knowledge and the experience necessary to streamline the order fulfillment process for manufacturers and other sellers of plush toys, dolls, and action figures; puzzles, board games, and card games; and educational toys of all kinds.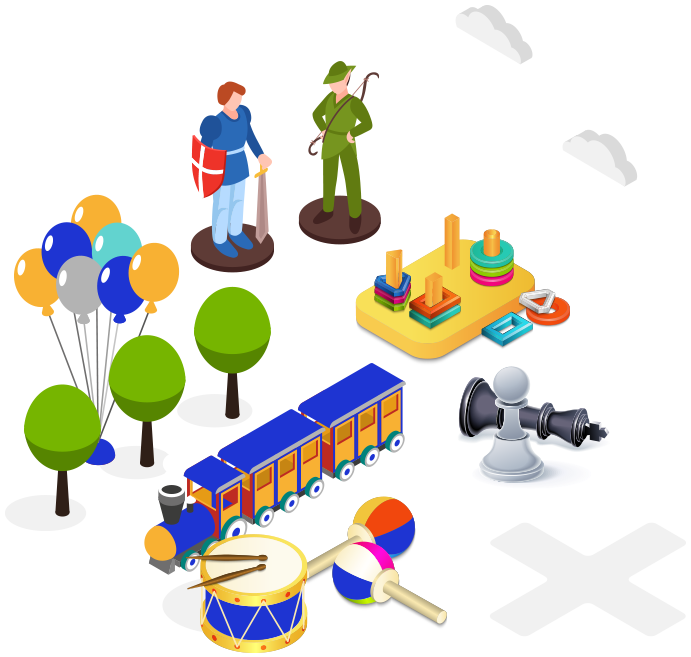 Order Fulfillment for Toys and Games
At more than twenty billion dollars in annual revenue, the global market for toys and games remains substantial. From a fulfillment perspective, toys and games range from fairly straight-forward to complex. Notable issues include: multi-channel sales, custom pack-outs (complete with branded packaging materials and marketing inserts), routing guide compliance, and returns and exchange management.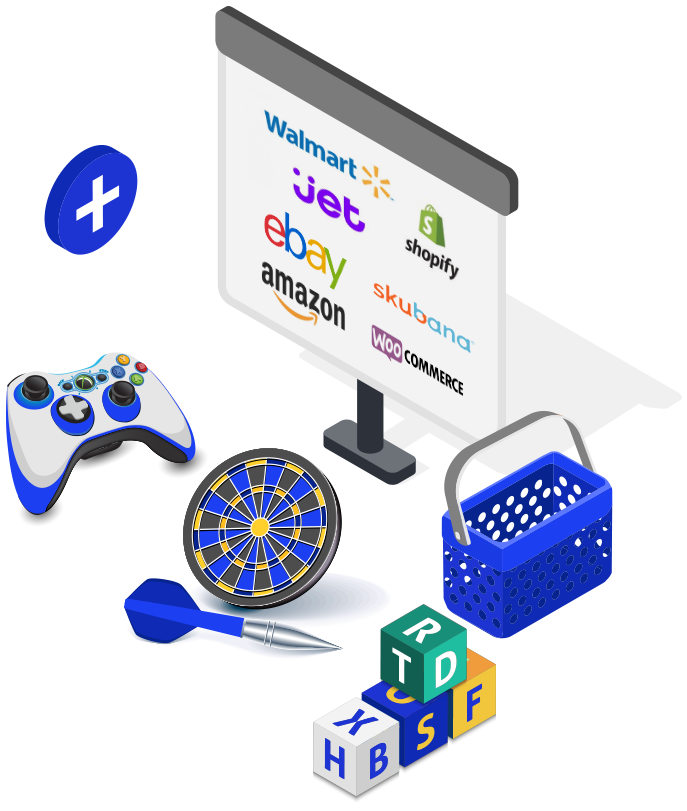 Multi-Channel Sales
Multi-channel sales are a fact of life for most e-commerce operations and the toy and game industry is no exception. Increasingly, toys and games need to have a presence on Amazon—the second-largest seller of Toys in the United States behind Walmart. This coupled with one or more eBay storefronts, Walmart (and Jet) storefronts, proprietary websites, and bulk sales to other toy and game retailers collectively creates a rather complex order fulfillment profile for the typical seller. With over a decade and a half of experience and pre-wired integrations with scores of sales platforms, IronLinx is well versed in the unique fulfillment needs of the toy and game industry.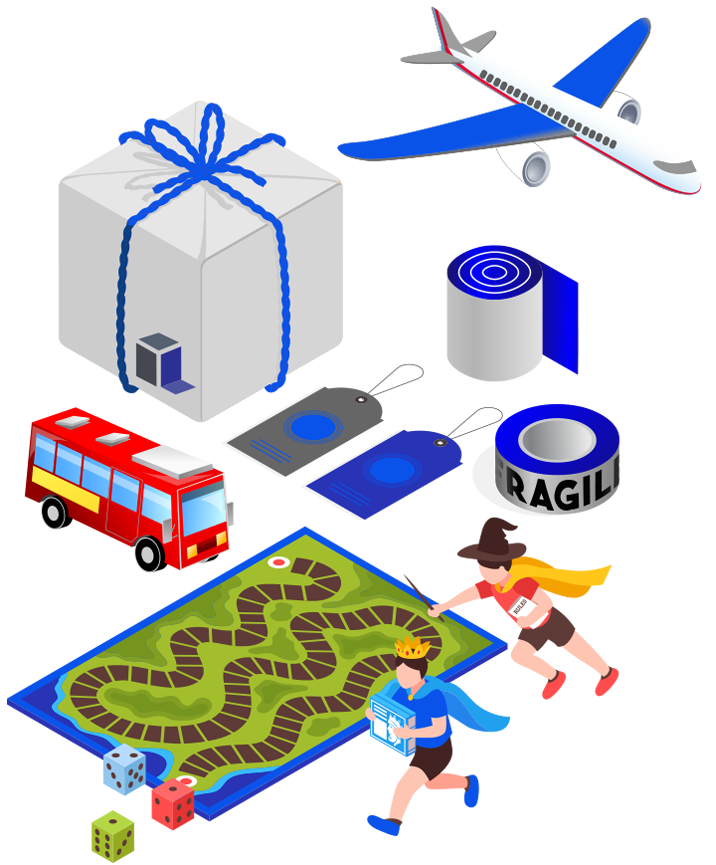 Custom Pack-Outs – Branded Packaging Materials and Marketing Inserts
An outstanding unboxing experience is becoming increasingly important for e-commerce brands. For toys and games, it starts with product display packaging, but it certainly does not end there. From custom outer shipping cartons to custom corrugated inserts, polybags, bubble envelopes, void fill, and marketing materials, toy and game manufacturers and sellers have a wide-array of opportunities to positively (or negatively) impact brand perception. Through a sister company, IronLinx is able to design, source, and procure a wide array of custom packaging and marketing materials including: corrugated cartons, polymailers, bubble mailers, corrugated inserts, and marketing materials.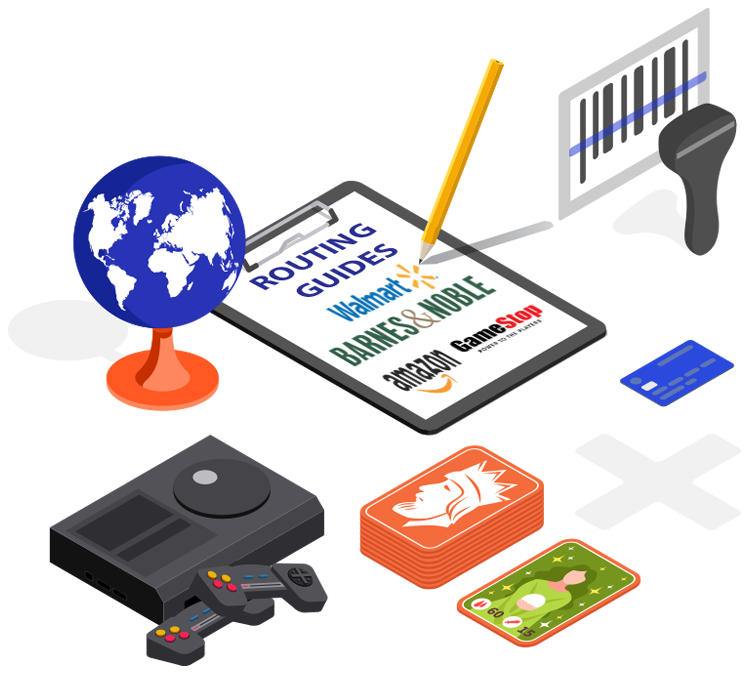 Wholesale Routing Guide Compliance
One of the more complex aspects of order fulfillment involves routing guide compliance for large retailers like Walmart, Amazon, GameStop, and Barnes & Noble. Routing guides serve as the means by which large retailers tame the daunting task of receiving large numbers of products per day from countless retailers. Seemingly minuscule deviations from the dictates of a routing guide – such as the use of prohibited void fill materials (packing peanuts, for instance, are generally unwelcome) or the use of incorrect shipping accounts (prepaid as opposed to third-party or collect) – can and do lead to not only prohibitively expensive chargebacks, but even the outright rejections of entire shipments. IronLinx has substantial experience handling routing guide compliancy across industries and can help to smooth the process for the sellers of toys and games.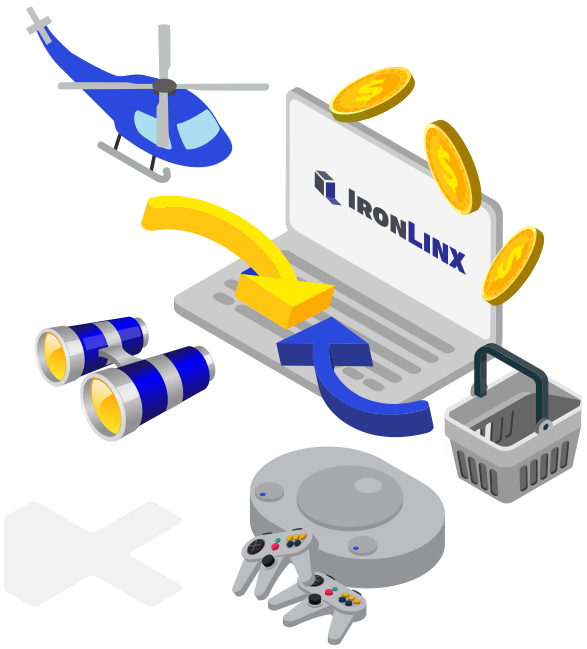 Returns and Exchange Management
Returns and exchange management is a critical component of the order fulfillment process for the book industry. As is generally the case across the e-commerce retail space, inadequate handling of returns and/or exchanges is a frequently-cited driver of customer service problems, poor reviews, and lost opportunities for repeat business and/or referrals. For more than a decade and a half, IronLinx has worked closely with its clients to custom-tailor returns and exchange management processes to precisely meet their unique needs.